Polls Show Trump, the Least Popular President Ever, Is Seeing His Approval Rating Sink to an All-Time Low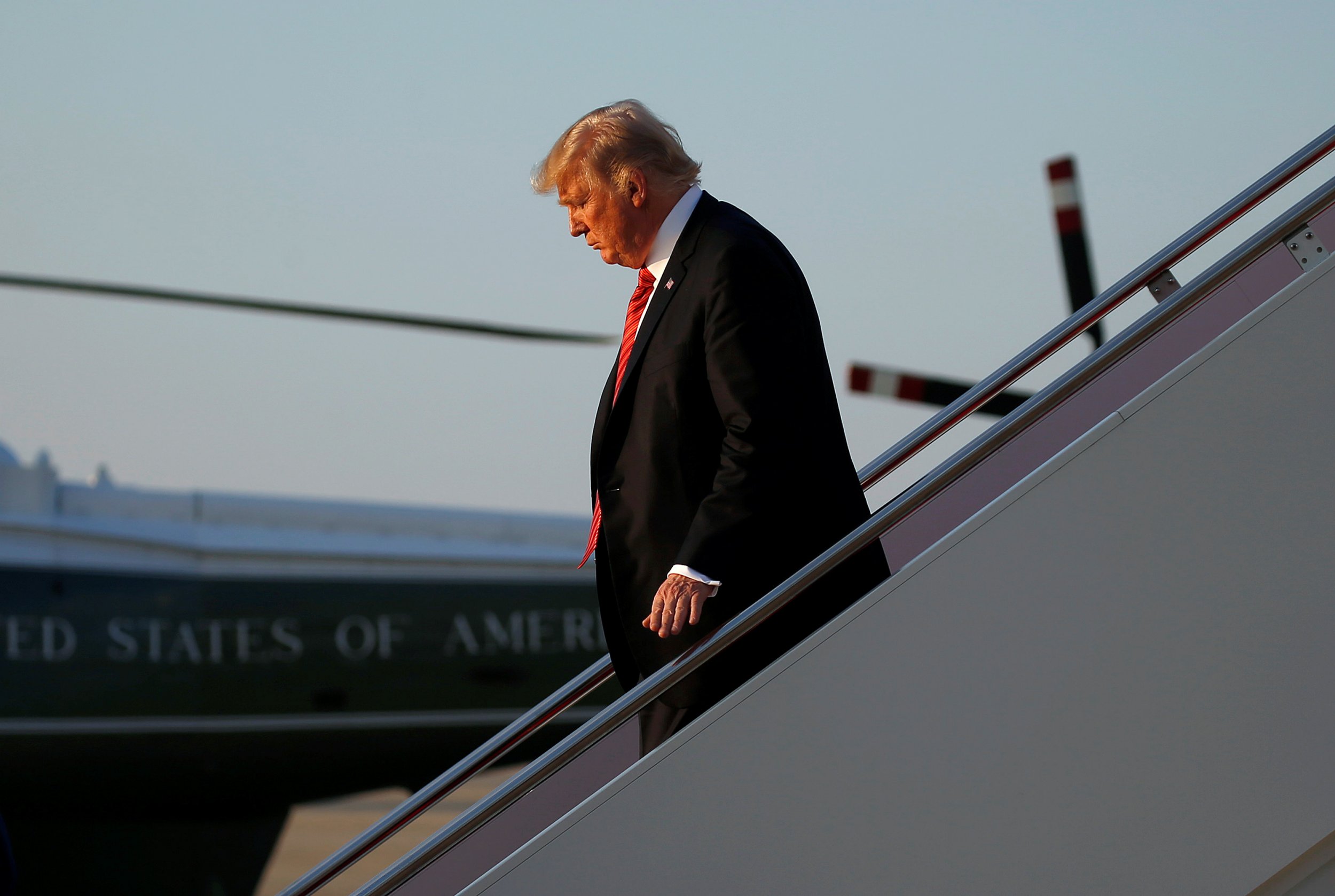 President Donald Trump has never had a stellar approval rating, but things appear to be taking a turn for the worse for the former reality TV star.
The latest survey released by Gallup this week pegged his approval rating at just 34 percent. That's tied for the lowest such figure to date for the 45th president. Gallup also found that 60 percent of respondents disapproved of the job Trump has done, which is just a single percentage point off his all-time high of 61 percent.
Other polling firms have found similarly dismal figures for Trump. The weighted average from data-centric website FiveThirtyEight—a tracker that aggregates surveys and adjusts for quality, recency, sample size and partisan lean—pegged his approval at just 37.2 percent Friday. That's just 0.6 percentage points higher than his all-time low in the tracker. Trump's disapproval, meanwhile, stood at 56.8 percent Friday, according to FiveThirtyEight.
No president in the history of modern polling had an approval rating so poor at this point in his tenure, according to FiveThirtyEight's tracker, though Gerald Ford was quite close. His approval rating was 37.4 percent on day 218 of his presidency, just 0.2 percentage points better than Trump's on Friday. It's worth noting that Ford's popularity plummeted after he pardoned his predecessor, Richard Nixon, who resigned in disgrace following the Watergate scandal. It was a widely condemned move at the time, but perceptions have since shifted and it is now largely seen as a brave decision that helped the country heal.
After briefly sinking into the high 30s earlier this month, Trump has at least pulled back into the low 40s in the Rasmussen Reports tracking survey, which is often criticized for being right-leaning. His approval in the Rasmussen survey stood at 42 percent Friday, while 56 percent disapproved.
Trump's popularity has plummeted for a host of reasons. There's the ongoing investigation into his ties to Russia, the failed Republican plan to gut Obamacare, his threats of nuclear war with North Korea and, most recently, Trump's insistence on equating Nazi marchers in Virginia to the people counterprotesting the event, even after a white supremacist drove a car into a crowd of counterprotesters, killing one and injuring many more.
"I think there is blame on both sides," the president said to reporters. "You had a group on one side that was bad. You had a group on the other side that was also very violent. Nobody wants to say that. I'll say it right now."