Polls Show Trump, the Least Popular President Ever, Has Seen His Approval Rating Plunge to the Basement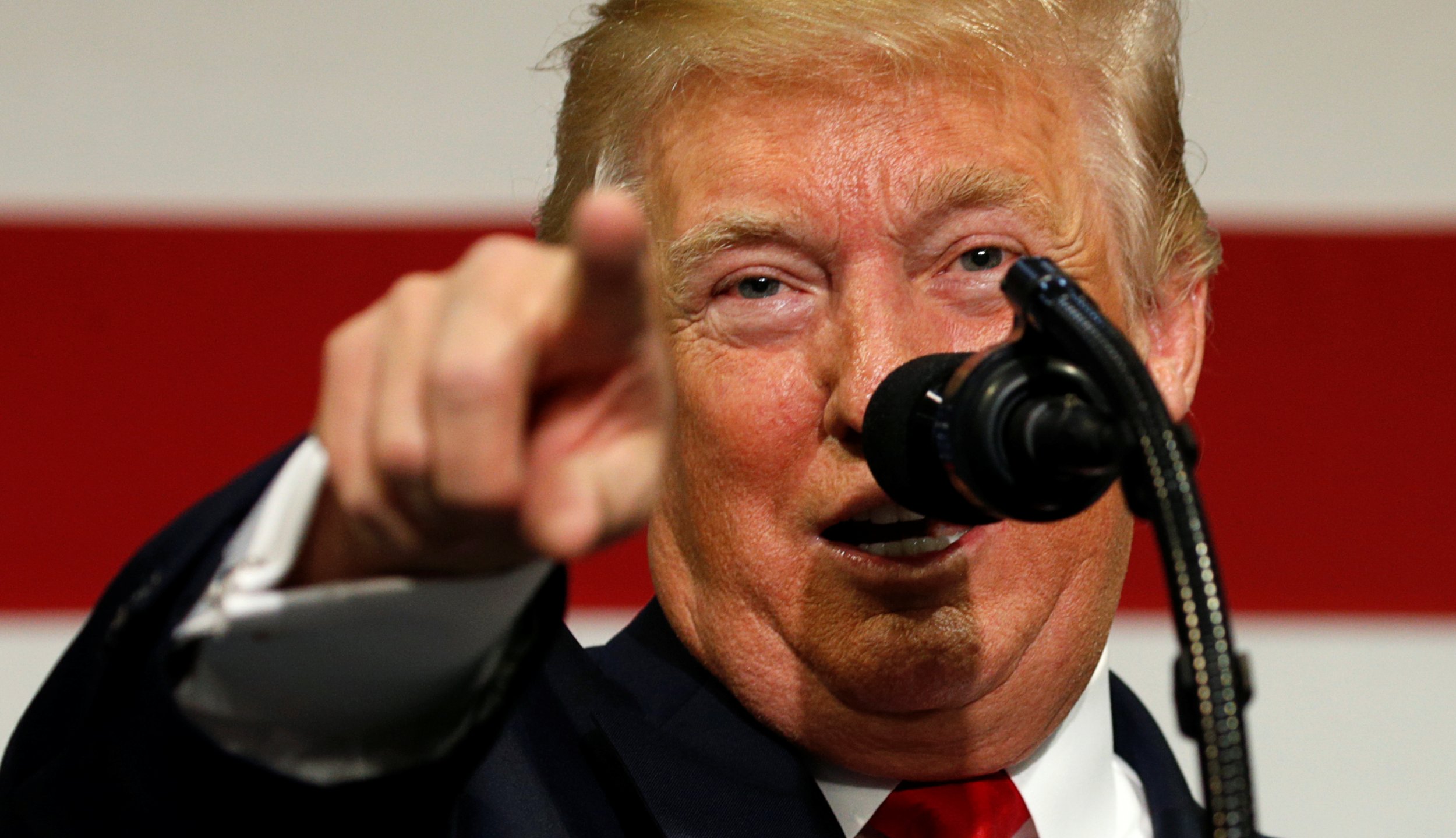 President Donald Trump has not been particularly well liked since the day he took office—in fact, he has been unpopular among a large slice of Americans for much longer than that—and that doesn't seem to be improving as his presidency progresses. In fact, according to Friday's Gallup daily tracking survey, his approval rating has sunk to tie his lowest-ever figure.
Trump's approval stood at 34 percent in the Gallup poll, tied for his lowest mark ever—a figure he has hit several times (and as recently as last week) after hovering at about 35 percent for most of the week. Trump's disapproval number stood at 60 percent in the Gallup survey.
Other polls have not been kind to the former reality-TV star turned leader of the free world. The FiveThirtyEight tracker—which aggregates public polls and creates a weighted average that corrects for quality, recency, sample size and partisan lean—pegged Trump's approval rating at 37.2 percent and his disapproval 57.2 percent on Friday. That's not the lowest he has ever been in the tracker—that would be 36.6 percent—but it's close.
According to FiveThirtyEight, Trump is more unpopular than any other president in the history of modern polling at this point in his first term. Former President Gerald Ford—whose popularity plummeted after he pardoned his predecessor, Richard Nixon, who resigned in disgrace amid the Watergate scandal—was close: On day 224 of his presidency, Ford's approval rating was 37.4 percent, or 0.2 percentage points better than where Trump stands now, according to FiveThirtyEight.
Even Rasmussen Reports—a survey often criticized for being right-leaning and a company whose results Trump has touted in the past—put Trump's approval rating at just 42 percent on Friday. Fifty-six percent disapproved, according to Rasmussen.
The same day, Trump tweeted about how effective his administration has been, saying, "General John Kelly is doing a great job as Chief of Staff. I could not be happier or more impressed — and this Administration continues to...get things done at a record clip. Many big decisions to be made over the coming days and weeks. AMERICA FIRST!"
Despite the president's claims, much of his tenure in the White House has been defined by negatives, including the ongoing investigations into his connections to Russia, the failure of congressional Republicans to repeal and replace Obamacare and his responses to North Korea's continued provocations.