Polluted Water: Blue Dogs Expose Chemical Firm Over Contamination of Indian River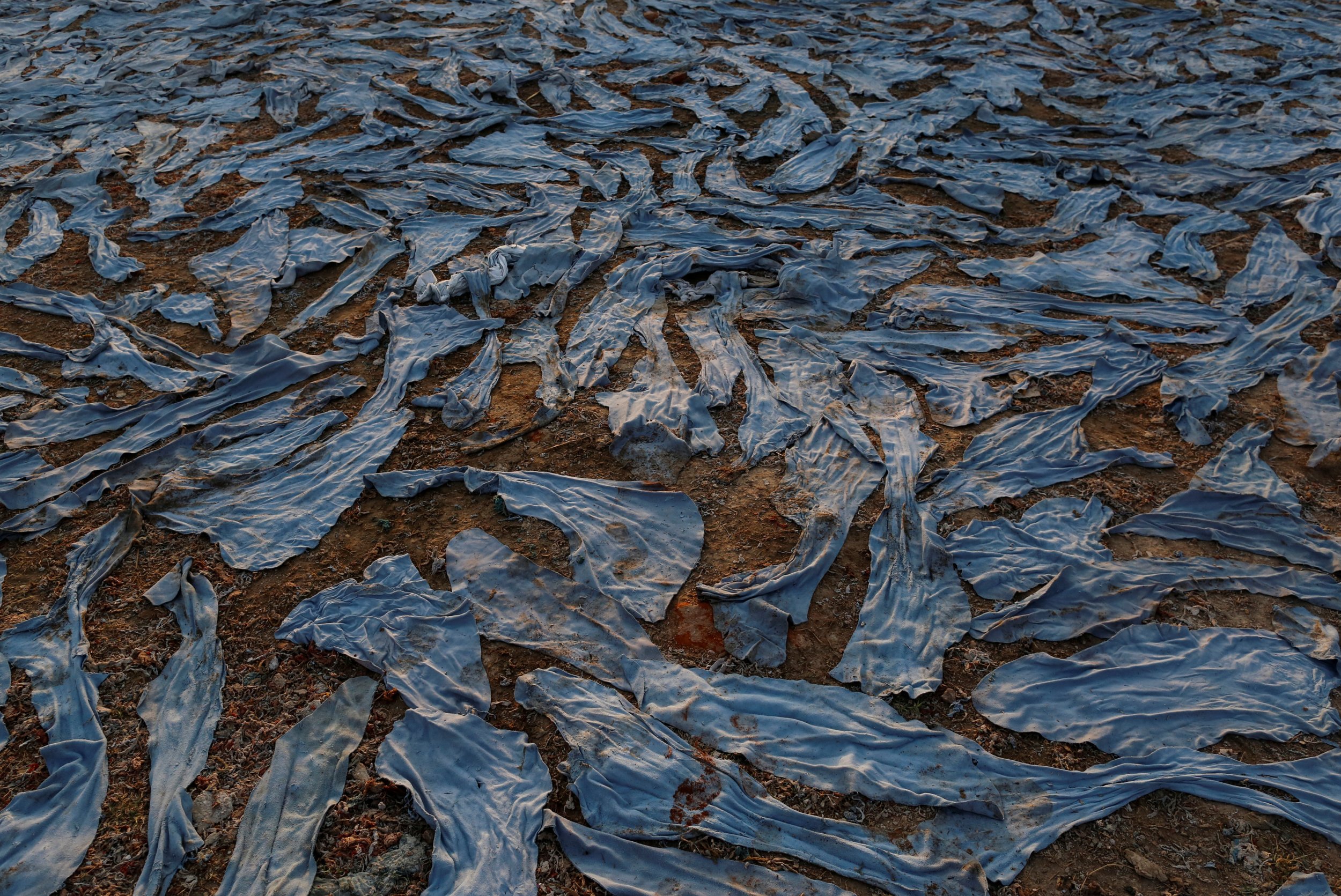 Bright blue stray dogs were spotted roaming the Navi Mumbai's Taloja industrial area earlier this month, raising concern for the level of pollution in the Kasadi River.
After pictures of blue dogs and birds were published by local activists and reported in the Indian and international press, an investigation from the Maharashtra Pollution Control Board found that a chemical manufacturer of dye and colorants was responsible for releasing the dye into the water and air.
"Ducol Organics Pvt Ltd. is harming animals and birds in the area. We cannot let such an industry function. We will ensure that the plant does not function from Monday and the decision sets an example for other polluting industries, which may not be following pollution abatement measures," Anil Mohekar, the control board's regional officer, told The Hindustan Times.
Mohekar said the company failed to follow directives on preventing water and air pollution and was therefore issued a closure notice on Friday. Ducol has not replied to a request for comment from Newsweek.
According to animal rights and environmental activists, the Indian authorities' response fails to tackle the root causes of the environmental damage. "Shut down of one company is my solution. There are many companies leaving effluents in water bodies," Arathi Chauhan from the Navi Mumbai Animal Protection Cell, an independent organization among the first to sound the alarm over the blue-spotted animals, tells Newsweek in an emailed statement.
In a letter addressed to the control board and published on Facebook, she called for increased monitoring of all plants and development of adequate green cover around industrial sites.
Water pollution is part of a larger issue of environmental degradation in India. The Uttarakhand High Court declared the holy rivers Yamuna and Ganges living entities in March, in an attempt to force the local government to take responsibility for the preservation and conservation or rivers.
The Indian Supreme Court reversed the High Court decision in July, accepting the local government's appeal against the initial ruling alleging it was "unsustainable" from a legal perspective.