Pollution From Hurricane Florence Is So Bad You Can See It From Space
NASA's Earth Observatory has released two sets of images which highlight the significant environmental impact of Hurricane Florence, days after it swept through the Carolinas.
Between September 13 and 17, approximately 8 trillion gallons of rain fell on North Carolina alone, resulting in catastrophic flooding in many parts of the state, according to the National Weather Service.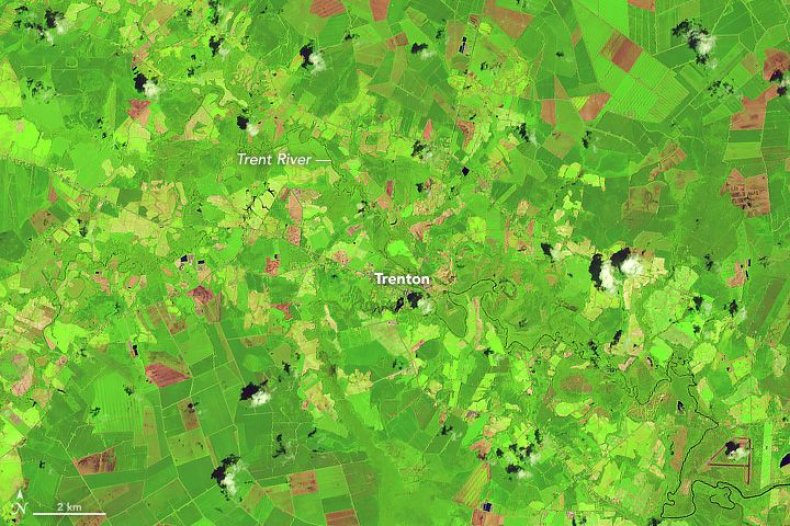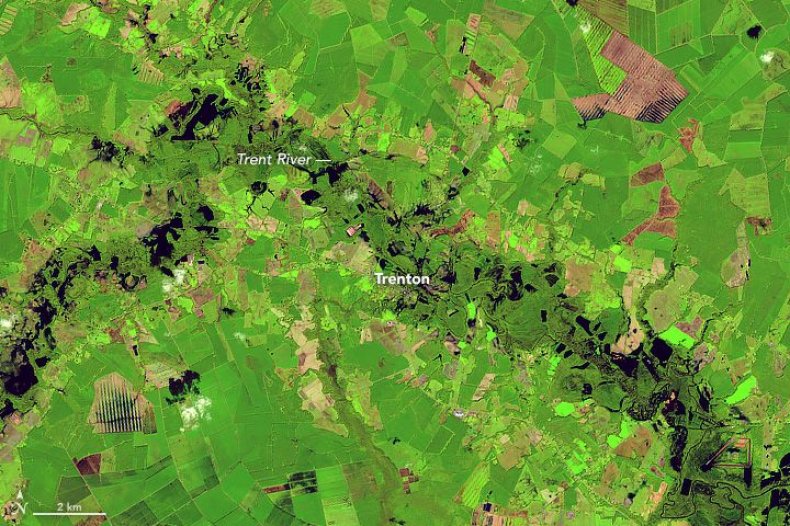 During this time, the Landsat 8 satellite—which is operated by both NASA and the U.S. Geological Survey—was imaging several residential areas and major rivers.
The first set of images (above) shows how flooding has affected water quality in the White Oak River, New River and Adams Creek, which all flow into the Atlantic Ocean.
The natural color version clearly shows how water in the swollen rivers, estuaries and bays have been discolored by soils, sediments, decaying leaves, pollution and other debris.
The second of the two is made from data collected in both the visible light and infrared spectrums. This reveals the amount of colored dissolved organic matter in the waterways (CDOM). Organic matter—like leaves, roots, or bark—contains pigments that can color the water when they dissolve, making it appear either blue, green, yellow or brown, depending on the level of CDOMs.
The second set of images show the Trent River on July 14, 2017, and September 19 in false color to illustrate the contrast in water levels. The combination of visible and infrared light bands allows you to clearly see how far the flood waters extended due to Florence.
On September 17, the river reached a record high of 29 feet which is more than twice the height at which it will overflow and cause damage, otherwise known as the flood stage. By, September 20, water levels had receded to 24 feet, but many buildings and roads in the town of Trenton—which lies next to the river—are still covered in standing water.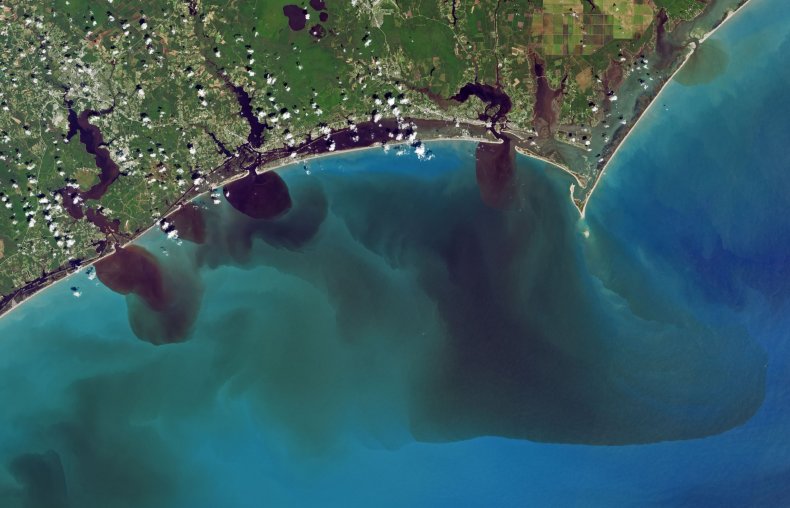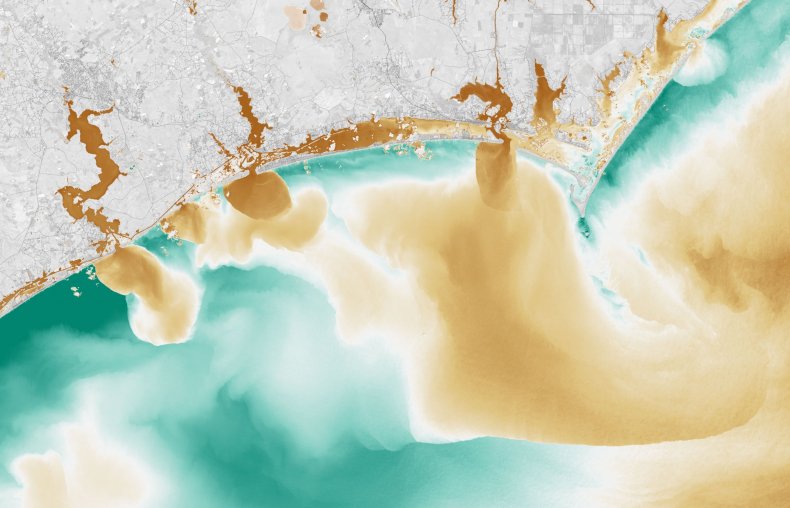 In total, 16 rivers reached flood stage in North Carolina on September 18. Most have begun to subside—although they are still in flood stage—while a few, such as the Neuse River and part of the Cape Fear River, are actually still rising.
Florence was the first major hurricane of the 2018 season, but it has already become the wettest tropical cyclone recorded in North Carolina and the eighth wettest overall in the contiguous United States.
The storm has been linked to 45 deaths, while the damage caused is estimated to exceed $38 billion.