Pollution in India kills More Than in China, a New Study Finds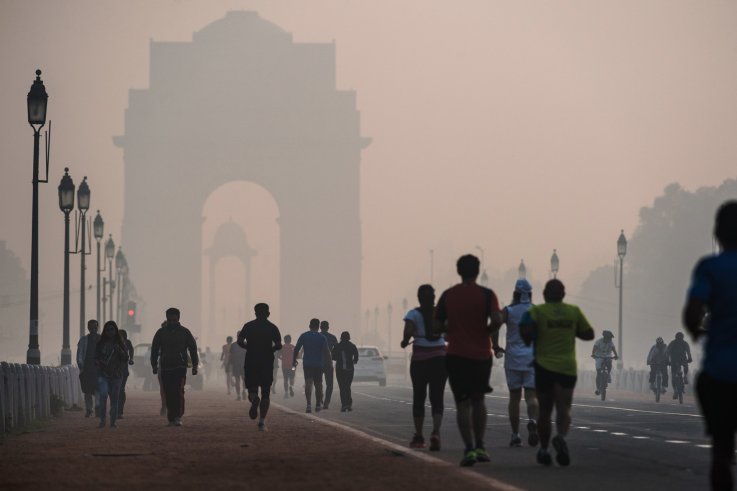 India has overtaken China as the most polluted country in the world, a new study shows.
Around 1.1 million people die prematurely as a result of pollution in India, and the trend is spiking.
Research from the Health Effects Institute in Boston and Institute of Health Metrics and Evaluation in Seattle found that since 2010, the number of PM2.5s, or dangerous air particles, have risen sharply in Bangladesh and India, but stabilised in China.
Despite this, both China and India account for more than half the world's pollution, and since 1990, the number of premature deaths in India has risen by 150 percent.
Measured per head of population, a sizeable 14.7 ozone-related deaths for every 100,000 people occur in India, whereas in China the number sits much lower, at 5.9, according to The Washington Post .
The stark difference can in part be explained by clean-energy measures implemented in China. The national pollution rate has stabilised since Beijing shut down all its coal-run power plants. The old facilities have been replaced by newer, and less polluting gas-fired plants which contribute to a stabilization of pollution levels in China. China also announced its decision to close 2,000 smaller, regional coal plants.
India, meanwhile, is yet to address the extremely high levels of particulates—industrializing rapidly without strong government regulation. This, coupled with a growing population, more wealth leading to greater car ownership, and an aging population more likely to suffer from the effects of air pollution, are reasons why India is suffering so much.