Who Is Polly Fry? True Story about the Daughter Antony Armstrong-Jones Had With Camilla Fry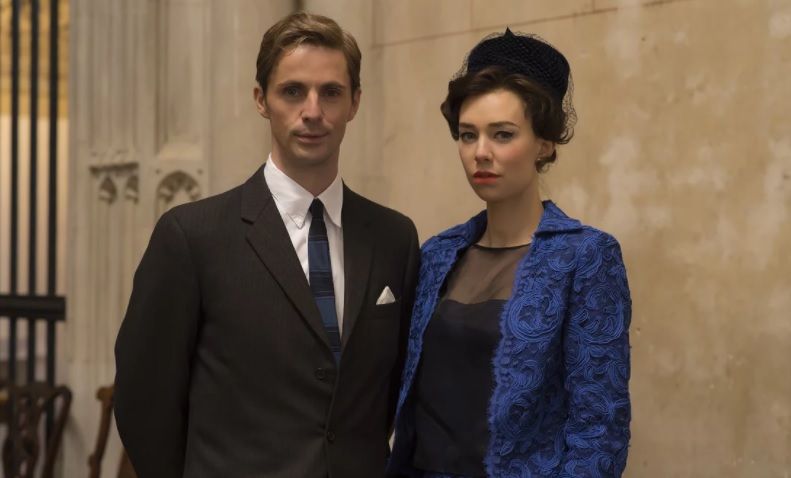 Season 2 of The Crown dives into the personal life of Princess Margaret, exploring her marriage to photographer Antony Armstrong-Jones. After her love affair with Peter Townsend, Margaret moved on with her first husband, who later became known as Lord Snowdon. What Margaret didn't know was that Armstrong-Jones was having affairs behind her back—and one of those women gave birth to a child. Meet Polly Fry, the photographer's love child.
The child's mother, Camilla Fry, was the wife of Armstrong-Jones's best friend, Jeremy.
As The Crown series reveals in Episode 7 "Matrimonial," Camilla became pregnant with Armstrong-Jones's child during his engagement to Princess Margaret. Polly was born three weeks into their honeymoon.
For most of her life, Polly grew up believing Jeremy was her biologic father. It was possible she belonged to Jeremy, but a 2004 DNA test confirmed she was the biological daughter of Armstrong-Jones—and she was saddened to discover the truth.
"Finding out at the age of 45 that the man I had idolized and put on a pedestal higher than Nelson's Column since I was a small child was not in fact my father was a hard burden to bear," Polly wrote in an op-ed for the Daily Mail in 2008. "Rather than being twisted with guilt and shame at what I've done in uncovering a secret that I should have been told long ago, I can just carry on being little old me, the person I am today."
She continued: "Despite my recent discovery, I still believe in the sanctity of family life even if in my own case it has proved to be a tad more complicated than I had previously thought."
Polly never knew her biological father, and in a way that makes her as much a "victim" of his womanizing as Margaret.
The show accurately portrays Margaret's relationship with Armstrong-Jones. "You see how Margaret was a victim of Tony Armstrong-Jones even before they got married," royal historian Robert Lacey told People magazine on Tuesday. "It captures the feeling of the times."
Armstrong-Jones died in January of this year. He did not leave any money to Polly, but she attended his funeral at Westminster Abbey, Town and Country magazine noted.
Season 2 of The Crown is currently streaming on Netflix.