Pomeranian Puppy Kicked to Death by Teenager in Unprovoked Act of Violence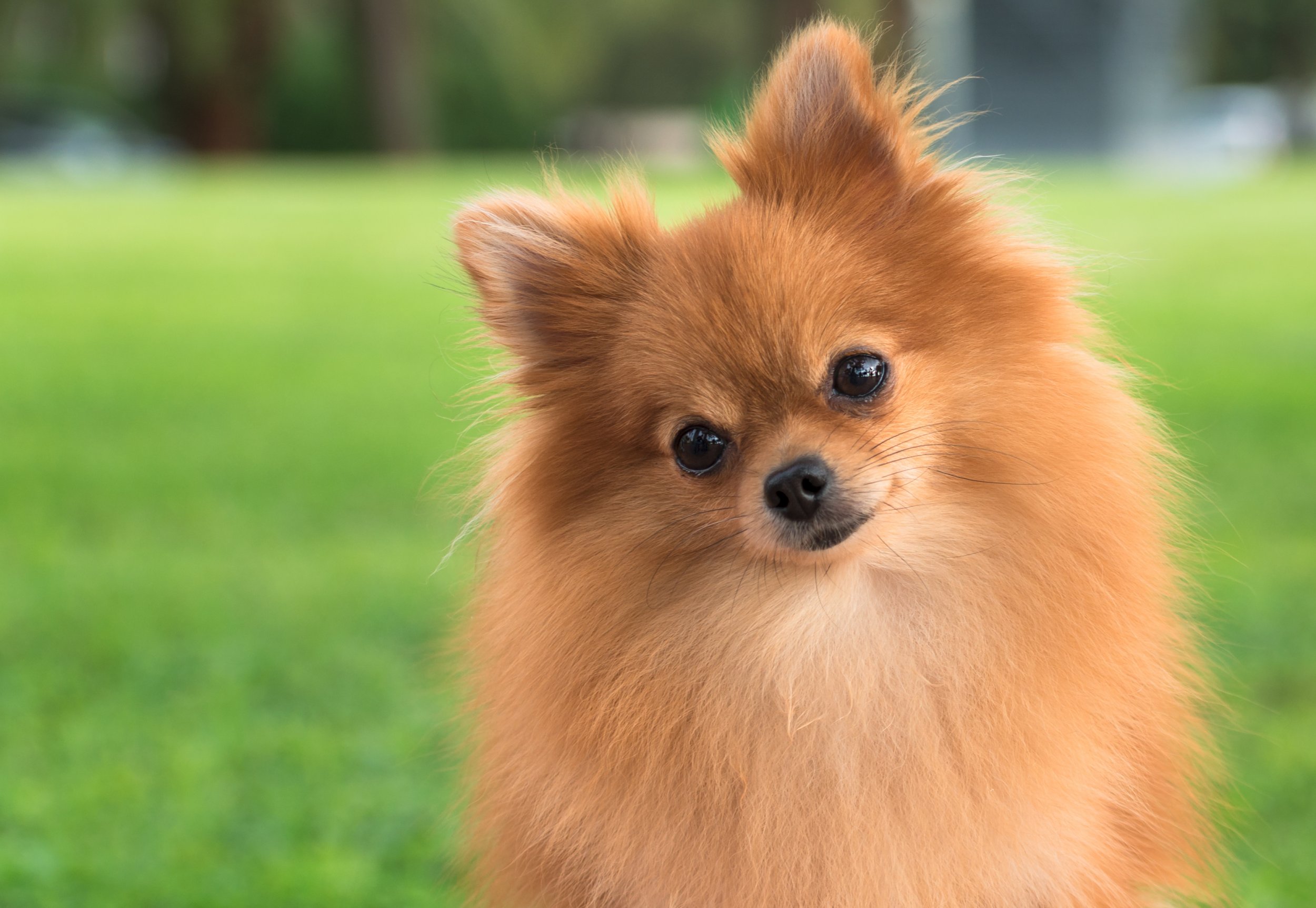 A Pomeranian puppy has reportedly been kicked to death by a group of thugs in a London park.
Owner Samantha Winfield said her partner was walking their puppy Scout in Raphael Park, London, on Sunday when a group of teenagers allegedly attacked. Winfield, who has since launched a Facebook campaign to try and track down the accused, said they killed the puppy "for kicks."
"My partner walked my two Pomeranian puppies in Raphael Park when a group of teenagers attacked him and the dogs," Ms. Winfield wrote on Facebook. "One youth kicked one of my puppies. She is now DEAD. They killed an innocent, beautiful and fun loving little girl for kicks. I now have one puppy who has lost his best friend."
The attack took place at around 3 p.m. Winfield's partner and the other dog were not injured in the encounter. She described the attacker as between 17 and 19 and said he was wearing a dark blue puffer jacket and black jeans. Winfield said he was a white male and had black hair.
"My dog did not deserve to die, this was a disgusting, unacceptable incident and had been reported to the police but we need help finding this person in particular," Winfield wrote. "If you were in Raphael Park at around this time and can help in any way please contact me, this is so important. Or if you saw anything at all, even if you saw my partner before or after the incident. At the moment police are even treating my partner with suspicion when he is a victim here as well.
The post was uploaded to the group "Missing Pets in Havering Romford and Dagenham" on Sunday at 8:30 p.m. It has since been shared nearly 6,000 times. Facebook users are urging Winfield to go hunting for CCTV footage. "CCTV nearby house or shops maybe can get a sighting if you ask," a user commented. "Scum like this aren't human."
Others just wanted to share their well-wishes. "This is awful, so very sorry for your loss," one person wrote. "God, is anywhere safe now? This was one of the places I felt safe walking dogs, don't usually get scumbags there."
A spokesman for the Metropolitan Police Service told the Evening Standard they were called after a dead dog was brought into a veterinary service. "Officers from the Met's Wildlife Crime Unit continue to investigate the circumstances into the death of the puppy and enquiries remain ongoing," the spokesperson said. "There have been no arrests."