Pompeii: 10 Unexploded WW2 Bombs Hidden Within Foundations of Archaeological Site, Italian Newspaper Reports
Ten bombs dropped by Allied Forces during World War Two still lie unexploded in the ruins of Pompeii, it has been reported.
A total of 165 explosives were dropped on the site during nine bombing runs on August 24, 1943, ahead of the Allied invasion of mainland Italy.
However, a new investigation has shown that unexploded bombs still lie in vast parts of the 66-hectare site, located near present-day Naples.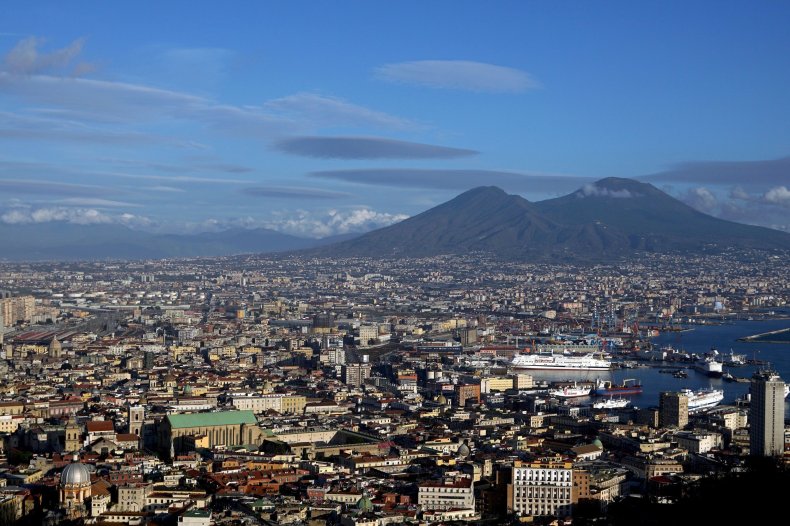 Italian newspaper Il Fatto Quotidiano reported that there were no official documents for the location of 10 of the dropped bombs. To back up this assertion, it published documents from the country's National Aerial Photographic Archive, including a bombing map, and cited interviews with archaeologists.
Archaeologist Antonio De Simone said that he had come across unexploded bombs in Pompeii during excavations in 1986.
"We were there with our chisels and shovels, slowly lifting a handful of earth at a time, and suddenly we found the bombs under our feet.
"There were two of them. One had already exploded and was reduced to fragments. The other, unfortunately, had not. It was perfectly intact," he told the paper, according to The Guardian.
"The other bombs ended up in an area of the site that has not yet been excavated."
More than two and a half million tourists visit each year to see the ancient Roman city preserved in time. Officials have reassured tourists that they are in no danger.
The Archaeological Museum of Pompeii said: "There is no risk for visitors. The site has regularly drawn up the reclamation project, which is carried out by the military. Area reclamation was carried out per meter."
The ruins were uncovered in the 16th century and the first excavations are thought to have taken place in 1748.
The site, which is one of the world's biggest attractions, made headlines last year after archaeologists uncovered the skeleton of a man who seemingly had been decapitated by a falling rock in Pompeii, The Sun reported.
Experts said that the 35-year-old victim was beheaded by a hurtling stone that also crushed his thorax.
Archaeologists also discovered an ancient snack bar in the ruins. It had colorful frescoes that had survived nearly 2,000 years under volcanic ash and pumice.
Pompeii: 10 Unexploded WW2 Bombs Hidden Within Foundations of Archaeological Site, Italian Newspaper Reports | World