Mike Pompeo Accuses Democrats of Trying to 'Intimidate, Bully' State Department Officials over Trump Impeachment Inquiry
Secretary of State Mike Pompeo slammed congressional Democrats for requesting depositions from department officials as part of their ongoing impeachment inquiry against President Donald Trump, calling the move an intimidation tactic.
"I'm concerned with aspects of the Committee's request that can be understood only as an attempt to intimidate, bully, & treat improperly the distinguished professionals of the Department of State, including several career FSOs," Pompeo wrote in a tweet on Tuesday.
In a follow-up post, Pompeo added that he would "use all means at my disposal to prevent and expose any attempts to intimidate the dedicated professionals whom I am proud to lead and serve alongside at the Department of State."
Along with tweets, Pompeo sent a letter to House Foreign Affairs Committee Chairman Eliot Engel pushing back against the committee's attempt to depose officials and called the Democrats' timeline to schedule the depositions between October 2 and October 10 "not feasible."
Last week, the leaders of three House committees (Engel, Elijah Cummings and Adam Schiff) issued a subpoena to Pompeo for documents related to their impeachment inquiry. The committees also told the secretary of state that they wanted to depose five agency officials.
Lawmakers have raised concerns that the State Department may have played a role in Trump's alleged attempts to pressure Ukraine to investigate 2020 political rival Joe Biden and his son Hunter. On Monday it was reported that Pompeo himself took part in the July 25th phone call between Trump and Ukrainian President Volodymyr Zelenksy.
House committee chairmen declared that Pompeo's "failure or refusal to comply" with their demand would "constitute evidence of obstruction of the House's impeachment inquiry."
Pompeo asserted in his letter that he had been "made aware that Committee staff has been sending intimidating communications" to State Department official outside the normal procedural channels.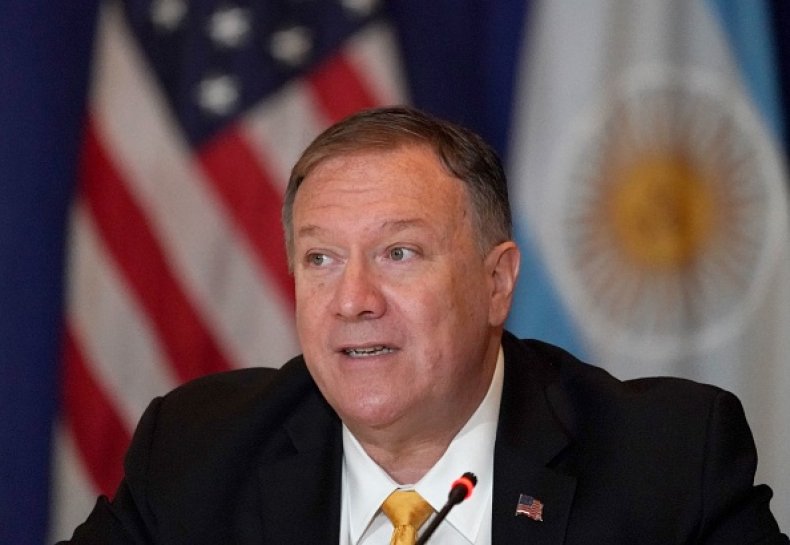 House Democrats say they are moving full steam ahead on the impeachment inquiry and will ideally wrap up the investigation by the end of their current legislative session in December. They've already issued several subpoenas, including to Pompeo and Trump's personal attorney Rudy Giuliani.
On Monday, the House argued in a court filing that it needed access to secret grand jury information used in former special counsel Robert Mueller's investigation into Russian election interference. The chamber claimed that the materials "may also be relevant to the House's investigation of the President's solicitation of Ukrainian interference in the 2020 election."
Trump has shrugged off the impeachment investigation, deeming it another "Democratic witch hunt."
But according to polls from Quinnipiac University, support for removing the president has been growing since Democrats launched the inquiry. The most recent poll found that support for impeachment grew by 10 points in one week, jumping from 37 percent to 47 percent of respondents supporting the move.