Pompeo Echoes Obama-Era Line on al-Qaeda and Afghanistan Amid Uncertainty
In his last major speech on U.S. counter-terrorism strategy, President Barack Obama spoke before an audience of uniformed military members at Macdill Air Force base in Tampa, Florida and declared al-Qaeda to be "a shadow of its former self," in Afghanistan.
The speech came two years after the United States had officially ended its combat mission in 2014 but the political talking point had become a standard line for Obama administration officials and among congressional members and conservative political pundits.
John Brennan, the former CIA director, said it three months prior during a speech at the 9/11 Memorial Museum in New York City in September 2016. Senator Dick Durbin, the Democrat from Illinois and current Senate minority whip, said it in October 2012 on Fox News Sunday with Chris Wallace. K.T. McFarland, President Donald Trump's former deputy national security advisor, said it on The Willis Report, a canceled daytime show on the Fox Business Network in September 2012.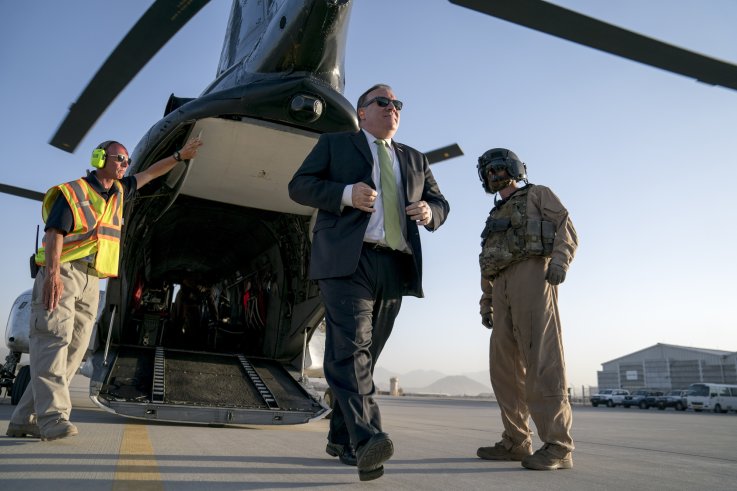 But this week, the familiar phrase was said by Secretary of State Mike Pompeo in an interview published Wednesday. Trump's former CIA director said that the United States had "delivered" on its mission to oust al-Qaeda from Afghanistan and that U.S. forces had been "successful" in achieving their original mission when they invaded the country back in October 2001.
"If you go back and look at the days following 9/11, the objectives set out were pretty clear: to go defeat al-Qaeda, the group that had launched the attack on the United States of America from Afghanistan. And today, al-Qaeda . . . doesn't even amount to a shadow of its former self in Afghanistan," he told The Daily Signal, a news outlet affiliated with the conservative think tank Heritage Foundation. "We have delivered," Pompeo added.
The original objectives in Afghanistan were to dismantle the regimes of both al-Qaeda and the Taliban while also killing or capturing Osama bin Laden. As the war raged on, counterinsurgency and nation-building became the new markers for successful progress in America's longest war, even as the body count continued to rise and a resurgent Taliban re-claimed territory.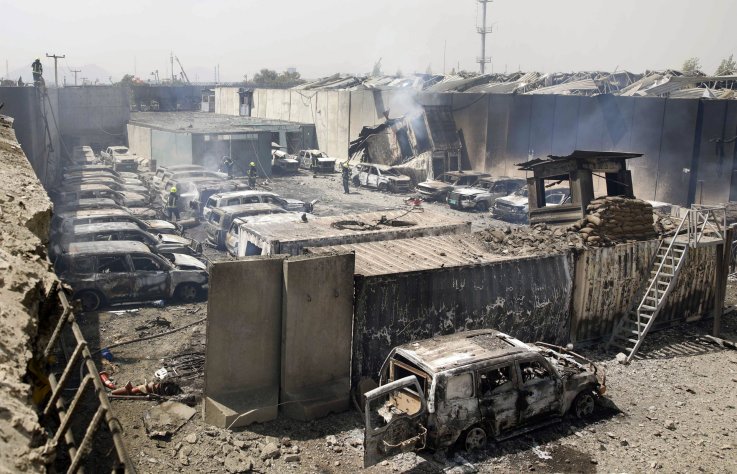 But the remarks by Pompeo come during a particularly deadly week in Afghanistan and amid an "in principle" peace deal that would see the phrased withdrawal of U.S. troops in return for the Taliban to enter into negotiations with the Afghan government and commit to forbidding their controlled areas to be used as launching pads for terrorist attacks.
Pompeo's remarks also come during debate on how much of a threat the Islamic State in Afghanistan poses to western countries and al-Qaeda's collaboration with them and other militant groups in Afghanistan. The Islamic State militant group emerged out of the al-Qaeda organization in Iraq as a response to the U.S. invasion in 2003.
"While it's true that the U.S. did achieve its initial goal of eliminating al-Qaeda sanctuaries in Afghanistan, it would be premature to proclaim 'mission accomplished' on the counterterrorism front in Afghanistan," Michael Kugelman, a South Asia expert at the Wilson Center told The Washington Post on Thursday. "To be sure, al-Qaeda has been degraded in a big way, but it remains resilient, and the newer threat of ISIS in Afghanistan is potent."
The United Nations Security Council has published at least four reports underscoring the ongoing relationship between the Taliban and al-Qaeda since July 2018.
The latest report from July said al-Qaeda "considers Afghanistan a continuing safe haven for its leadership, relying on its long-standing and strong relationship with the Taliban leadership. [Its] "members continue to function routinely as military and religious instructors for the Taliban."
Bill Roggio and Thomas Joscelyn, senior fellows at the Foundation for the Defense of Democracies, a Washington, D.C. think tank described as nonpartisan and neoconservative, have assessed for years that al-Qaeda has largely been able to resurge its capabilities to mount a terrorist attack and extend its influence outside Afghanistan's border despite its small numbers.
The two senior fellows run the Long War Journal, a website that chronicles the war on terror. The Columbia Journalism Review reports that their work largely avoids political bias.
Last month, The New York Times reported that senior American military commanders and intelligence officials are distinctly divided over whether the Islamic State in Afghanistan, known as Islamic State Khorasan, poses a threat to the west and can mount an attack on the United States.
The Trump administration is considering expanding the CIA's role in Afghanistan if American forces begin to withdraw from the region as a part of a deal to end America's longest-running war with Trump saying he would leave "very strong intelligence" in the country.
However, Sohail Shaheen, a Taliban spokesman in Qatar, told CBS News they see no difference between ground forces and intelligence officials.
A senior Defense Department official who spoke on condition of anonymity to Newsweek agreed that al-Qaeda is "a shadow of its former self," in Afghanistan if observing their organizational numbers from 2001 but since 2010 they have become smaller, but better structured, with influence in the region and outside the borders of the country.
Al-Qaeda affiliates have sprung up from West Africa to South Asia, but when asked if the current al-Qaeda presence in Afghanistan is capable of striking the United States, the Defense Department official said, "Of course, a single man is capable of striking."
"They're small but they are still a thing," the source added.
Pompeo Echoes Obama-Era Line on al-Qaeda and Afghanistan Amid Uncertainty | U.S.