Pompeo, European Nations Support Opposition Leader Guaido in Venezuela Takeover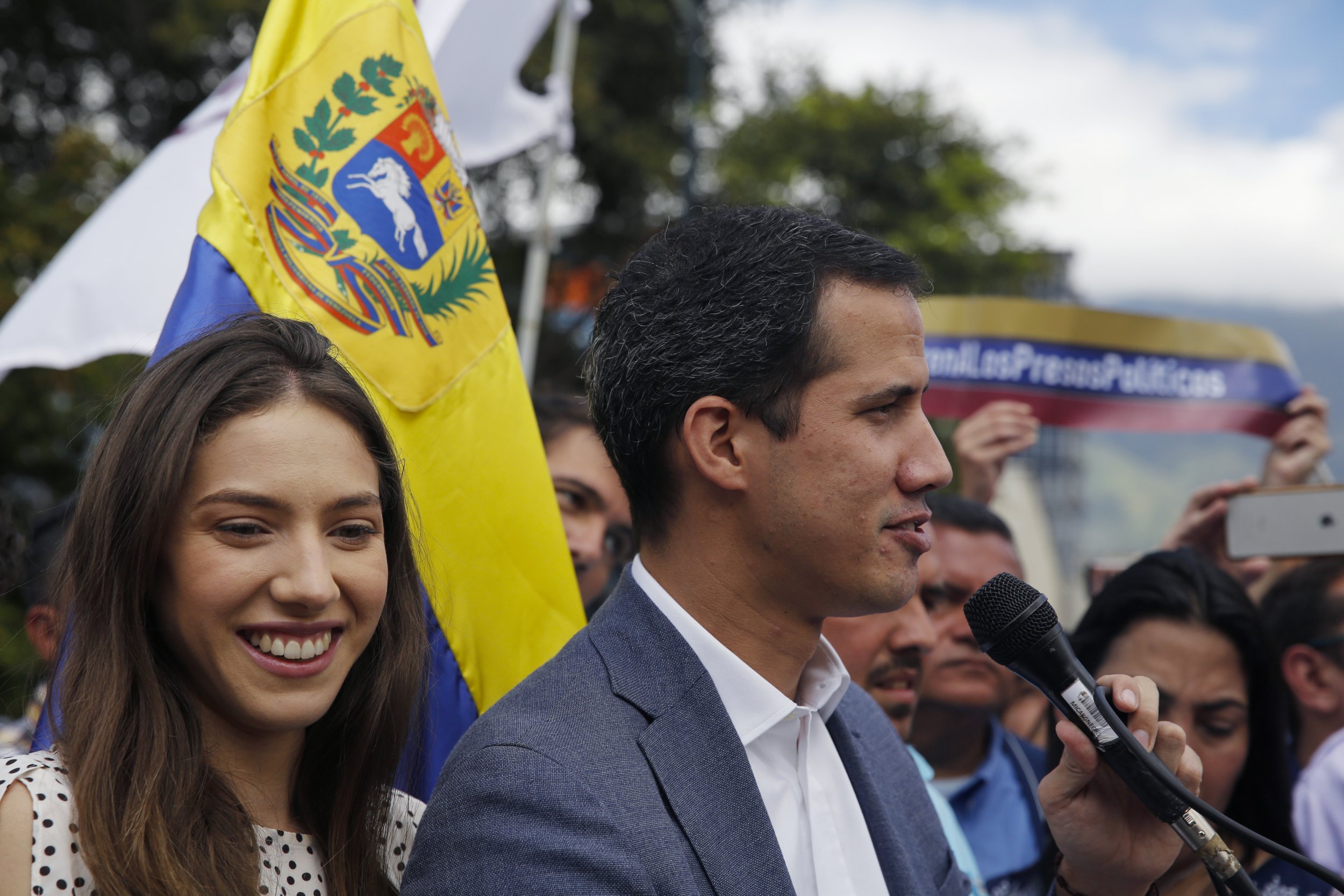 Amid an escalating political and social crisis in Venezuela – where 35-year-old opposition leader Juan Guaido has energized the masses – U.S. Secretary of State Mike Pompeo and several European nations announced they support Guaido in his fight to upend dictator Nicolás Maduro.
Unless Madura calls for new elections within eight days, several European nations also said they plan to recognize Guaido as Venezuela's interim president.
"The time is now to support the Venezuelan people, to recognize the new democratic government led by interim President Guaidó, and end this nightmare. No excuses," Pompeo told the United Nations Security Council on Saturday, The Hill reported.
"And now it's time for every other nation to pick a side," added Pompeo. "No more delays, no more games. Either you stand with the forces of freedom or you're in league with Maduro and his mayhem."
According to the Washington Post, Guaido, the little-known leader of Venezuela's National Assembly, declared himself the legitimate president of Venezuela, mobilizing supporters in an attempt to upset the Maduro and "the Western Hemisphere's most wantonly destructive regime," asthe Post described it.
President Donald Trump promptly recognized Guaidó as Venezuela's interim president. Canada, the Organization of American States, Brazil, Argentina, Chile and Colombia all followed suit.
Yet by all reports, Maduro vows to hang onto power — even though his policies have caused food and medicine shortages in Venezuela.
Maduro was sworn in for a second six-year term earlier in January, but much of the international community, including the U.S., declared his election illegitimate.
Pompeo reportedly blasted countries like China, Russia, Syria and Iran for allegedly still supporting Maduro and for acting in authoritarian ways, according to The Hill.
Opponents of the regime launched demonstrations across Venezuela for the first time in months, the Post reported. Fear of repression and a mass exodus of young people amid severe food and medicine shortages had paralyzed the movement against Maduro as he made moves to consolidate power.
As a solution, Pompeo said he hopes "free and fair" elections occur as soon as possible.
Furthermore, some reports estimate that about three million young Venezuelans have taken refuge in neighboring countries like Columbia, Peru and Ecuador to protest Maduro's dictatorship. Their elders remain in Venezuela to protest on the front lines, the Post reported, in order to "build a country that their children might want to move back to."
Washington ordered some non-emergency personnel working in Venezuela to leave the country last Thursday amid security concerns over the leadership struggle. Pompeo also issued a warning to Maduro not to threaten any U.S. State Department employees who remain in Caracas.
Maduro gave all U.S. diplomats 72 hours to leave the country on Wednesday.
"President Trump and I fully expect that our diplomats will continue to receive protections provided under the Vienna Convention," Pompeo said. "Do not test the United States on our resolve to protect our own people."