Pontius Pilate: Ring Bearing Name of Roman Governor Who Executed Jesus Found in Palace Dig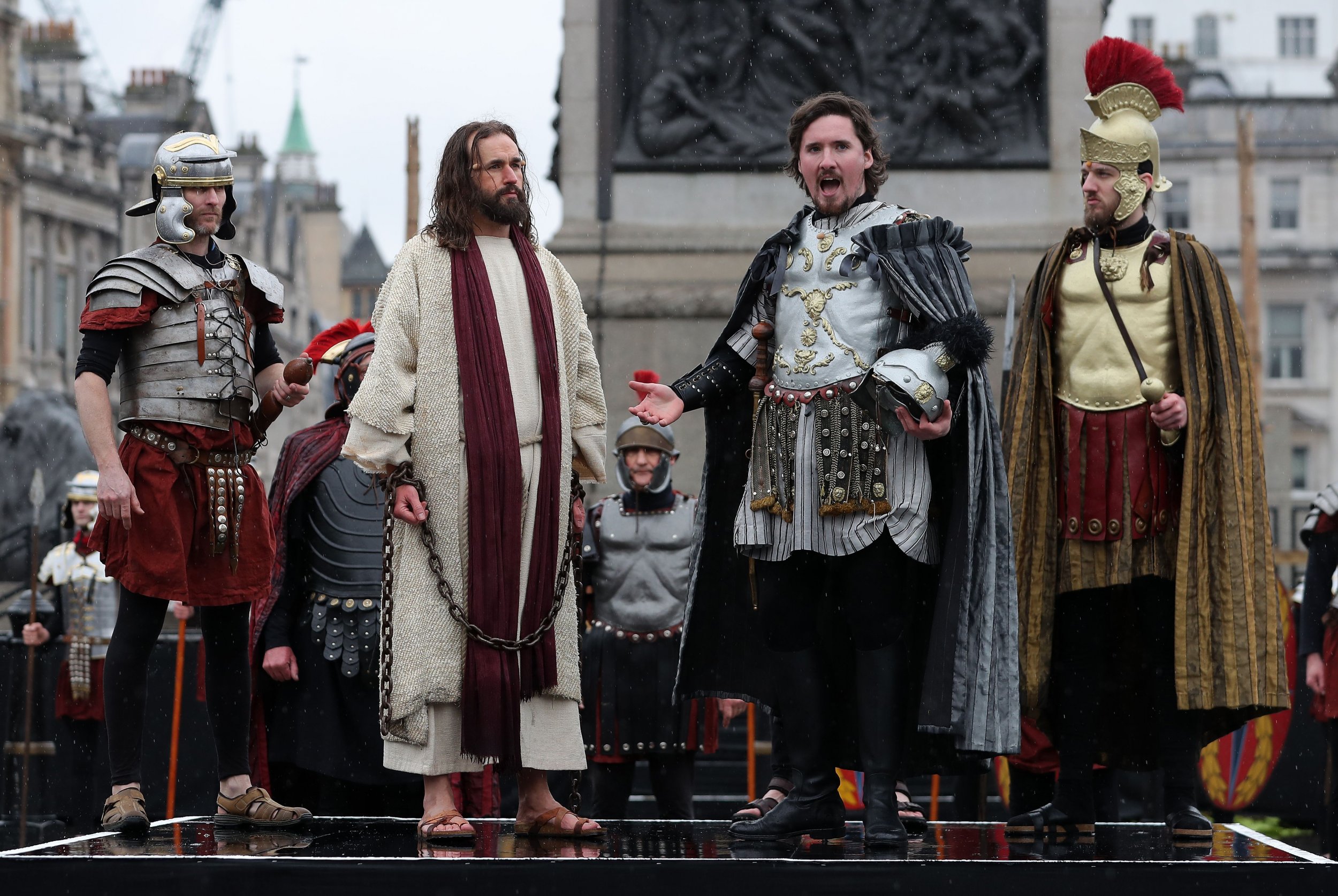 A 2,000-year-old copper ring that may have belonged to biblical Roman prefect Pontius Pilate has been found by Israeli researchers, some 50 years after it was unearthed in a palace excavation.
According to The Times of Israel, the copper alloy jewelry was one of the artifacts found during a 1968–1969 dig unearthing a section of a tomb and palace belonging to biblical king Herod, located near the city of Bethlehem in the West Bank.
But the excavators did not realize what they had found. It was not until Roi Porat, the director of a new dig, requested a thorough clean and examination of the item that academics noticed they may have an artifact belonging to one of the Bible's most infamous characters.
Pilate was a prefect who ruled the province of Judaea from around 26–36 A.D. According to the Bible, he ordered the crucifixion of Jesus.
The scientific analysis of the ring was published by the Israel Exploration Society in the Israel Exploration Journal last week.
Porat told the Times that his team is not jumping to any conclusions about who the ring belonged to. "But in practice we have a ring inscribed with the name Pilate and the personal connection just cries out," he noted.
The jewelry was found in a room dating to no later than 71 A.D., alongside a selection of glass, ostraca, pottery and decorated mud stoppers. Also present were a large number of metal artifacts including iron arrowheads, coins and a copper alloy sealing ring.
The ring is engraved with a large wine vessel—known as a krater—surrounded by tiny Greek letters spelling out "of Pilatus." Some of the letters on the ring are deformed, likely due to improper production, the researchers noted.
The paper explains there is nothing on the ring to necessarily mark it out as a possession of an elite member of society. "We propose, therefore, that this ring was made in a local workshop, perhaps located in Jerusalem," the authors explain.
Both the Times and Haaretz note that "Pilate" was not a common name for Romans during this period, indicating it could belong to the infamous prefect despite its poor quality. Professor Danny Schwartz told Haaretz, "I don't know of any other Pilatus from the period, and the ring shows he was a person of stature and wealth."
However, the authors of the paper caution, "Simple all-metal rings like the Herodium ring were primarily the property of soldiers, Herodian and Roman officials, and middle-income folk of all trades and occupations.… It is therefore unlikely that Pontius Pilatus, the powerful and rich prefect of Judaea, would have worn a thin, all copper-alloy sealing ring."
Of course, there is the chance that Pilate used the sealing ring for everyday tasks, and wore a more expensive ring otherwise.
"There is no way of proving either theory 100 percent and everyone can have his own opinion," Porat explained. Still, "it's a nice story and interesting to wrap your head around."