Chinese State Under Fire Over 'Pools of Acid' Scandal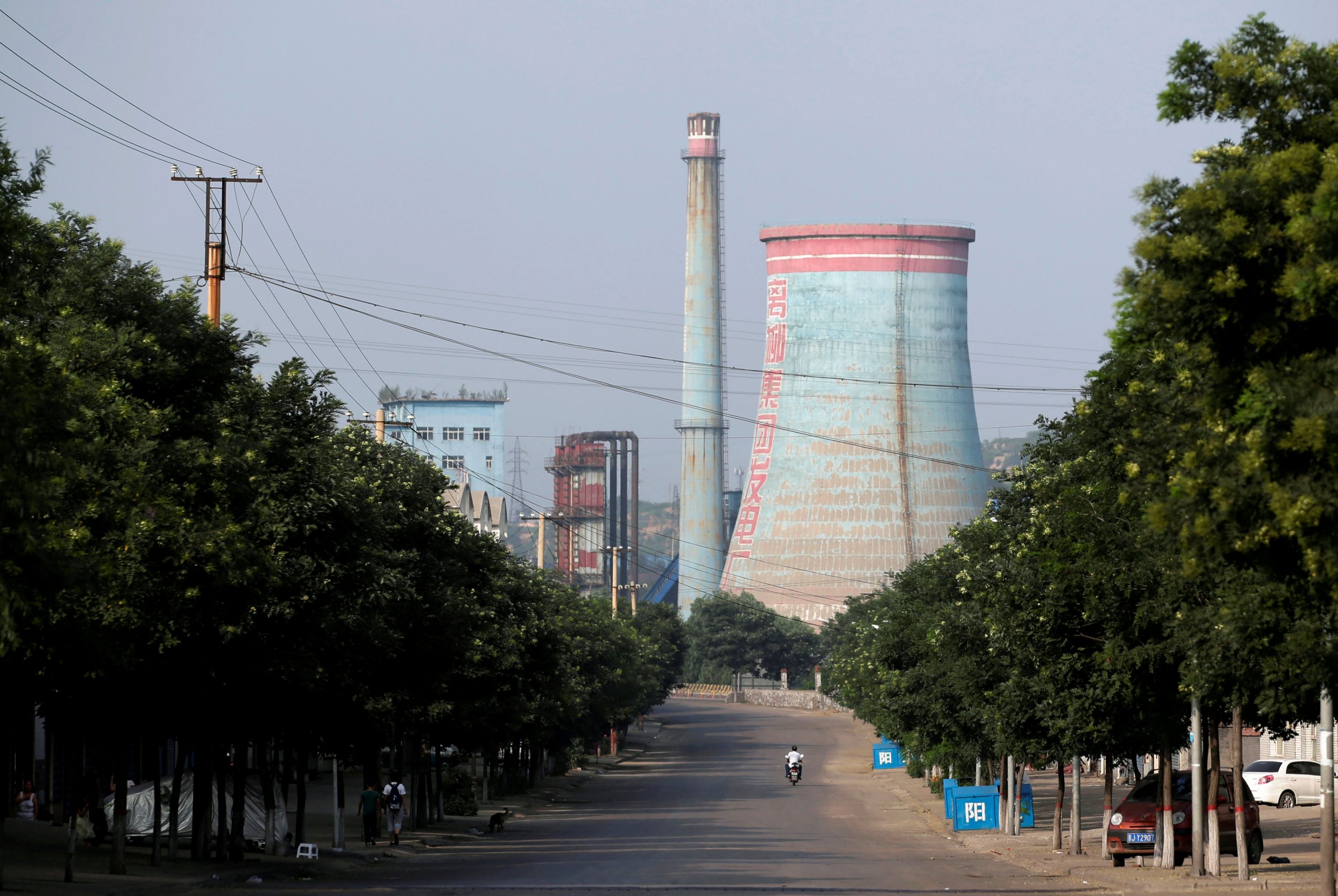 Photographs taken by drones of polluted pools filled with acid have gone viral in China, raising fresh concerns about environmental damage caused by factories in the north eastern province of Hubei.
An NGO called Chongqing Liangping Vo luntary Service Centre first broke the story on April 18 after conducted tests on the water that revealed high levels of acidity. It reported that the water had been polluted since at least 2013.
Hubei is known for being one of the most polluted provinces in China, and fumes from its coal fired power stations frequently blanket the nearby capital, Beijing, with acrid smog.
The drone images captured pictures of three pits but volunteers for the NGO revealed that similar polluted water sources could be found in other provinces.
"My aunt is from that county in Hebei, she died from cancer two years ago. Her grandson is suffering from cancer and her mother in law has cancer too. I thought it was just coincidence but now I don't. The government has to provide us a safe environment," said a social media user, the BBC reported.
Officials sought to reassure residents that despite the deep red color of the water there was no risk of contamination. They also committed to finding and punishing the polluters.
"All the pits are located at deserted land that is far away from residential areas, and no villagers nearby drink underground water," the Environmental Inspection Bureau said.
"I can declare today that the Ministry of Environmental Protection will treat all soil polluting cases with no tolerance once we have found them," said Tian Weiyong, head of the Environmental Inspection Bureau under the Ministry of Environmental Protection.
"Pouring hazardous waste into the pools [is breaking] the law and will be dealt with seriously," he added.
Local media reported that in Hubei, authorities are blaming the contamination of the pools on an individual who was arrested in 2013. But according to the BBC, social media users have questioned why the pollution has got worse if the perpetrator was already in police custody.
Discovery of the acid pools in Hubei have sparked a nationwide investigation into contaminated water, China Daily reported, and the authorities have fired several officials in charge of environmental protection in Dacheng County where the pools were found.