Poor Leadership Hits Record High in Presidents Day Poll With One-Third Blaming Donald Trump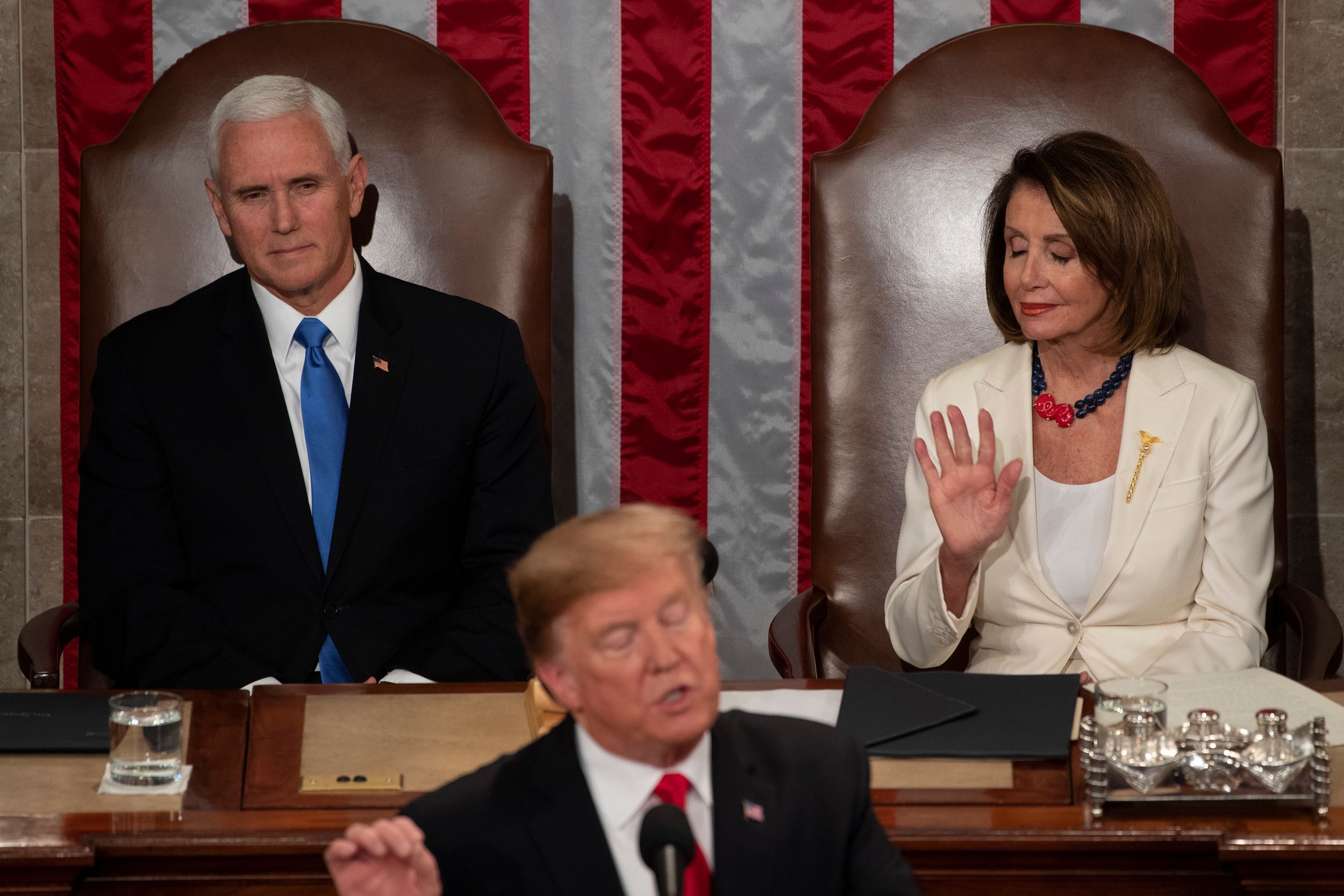 A record number of Americans said "poor leadership" was the most important problem facing the United States today, and about one-third of them cited President Donald Trump specifically in a Presidents Day Gallup poll.
Thirty-five percent of survey participants cited the government, politicians and leaders as "top problems," the highest percent ever recorded since Gallup began asking the question in 1939. The previous high was 33 percent, reached during the 2013 government shutdown while Barack Obama was president.
Gallup began gathering mentions of the government in 1964. The current percentage is the highest in at least 55 years, as the highest mark before 2001 was 26 percent during the Watergate scandal. The current percentage is close to double the 18 percent recorded in November, and "that increase likely reflects public frustration with the government shutdown that occurred from late December through most of January," according to the poll.
Among Americans who named poor leadership as the most important issue currently facing the country, 11 percent named Trump, while 5 percent named Democrats or liberals, and 1 percent named Congress.
About half, 18 percent, blamed both Republicans and Democrats, and the "gridlock" and "lack of cooperation" or the shutdown in general. The percentage is up from 12 percent in January and 6 percent in December.
The government has been named the leading problem nearly every month since January 2017, when Trump entered the White House. The only two exceptions were in November and July of 2018, when immigration topped the list.
"President Donald Trump's first two years in office so far have produced the highest average mentions of government as the most important problem for recent presidents, at 20 percent and 22 percent," the poll report stated. "Though just six weeks into the new year, 2019 could top Trump's first two years if this trend continues."
The percentage of Republicans who said poor leadership was the most important problem increased 14 percent, accounting for a good portion of the overall rise in that category in the latest poll.
After poor leadership or the government, the most important problems according to Americans in the latest poll were immigration, at 19 percent, and health care, at 6 percent.
The Gallup poll was conducted from February 1 to 10 with 1,016 American adults across the 50 states and Washington, D.C., participating, and had a margin of error of plus or minus 4 percentage points.