Workers' Poor Mental Health Could Cost the U.S. $16 Trillion in Next 20 Years, Study Says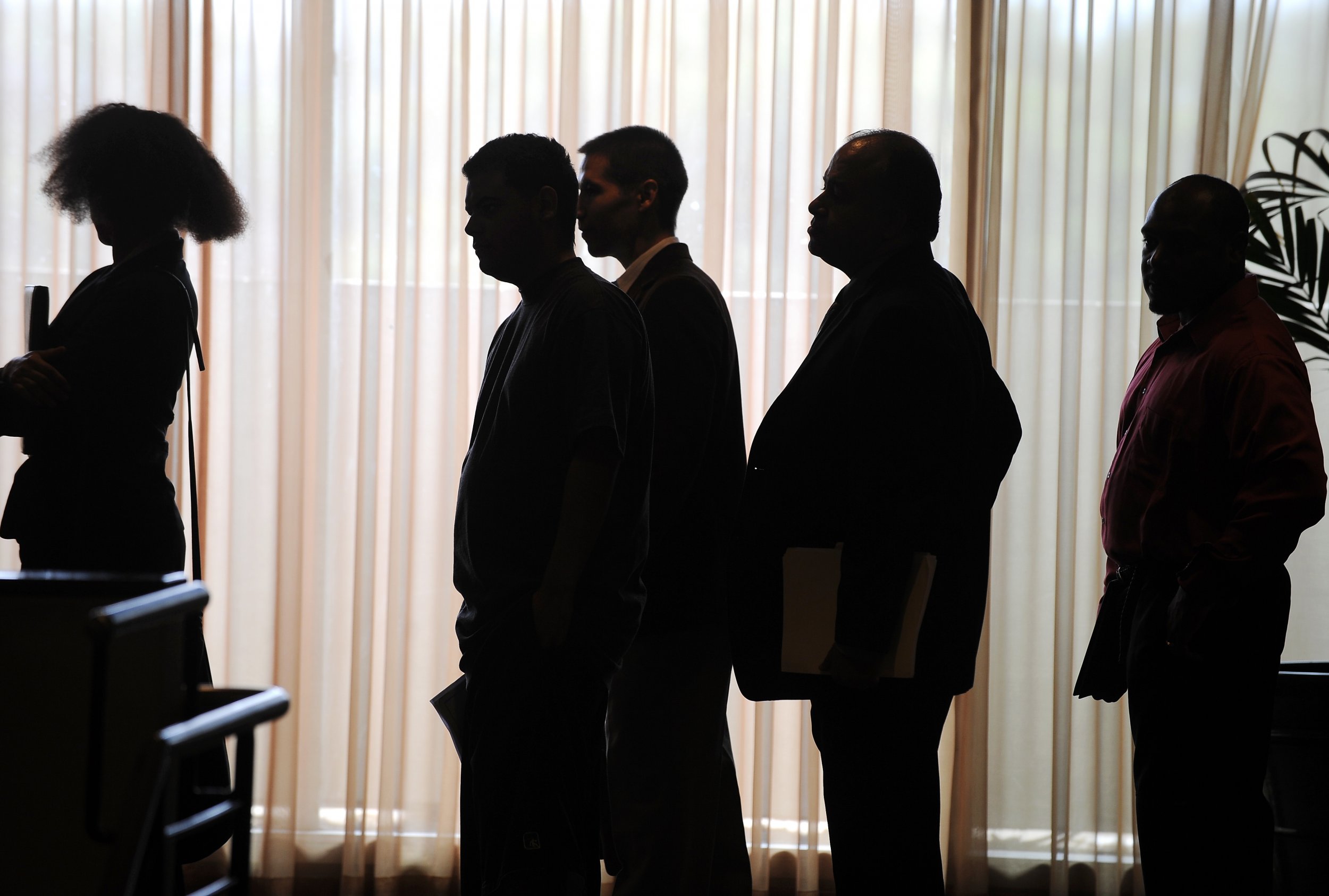 Mental health issues among America's workforce could impact workers' productivity and employability and ultimately cost the U.S. more than $16 trillion over the next 20 years, new research posited.
Just one poor mental health day per month caused the per capita income growth rate to plummet 2 percent, producing $52 billion less total income per year as a result, according to a July study published in The Review of Regional Studies. Researchers claimed the indirect costs of poor mental health, including lost productivity or inability to hold a job, could reverberate throughout the economy until psychological and emotional needs were met.
In an analysis of demographic and economic data collected between 2008 and 2014, during and following the Great Recession, respondents rated their own "poor mental health days," categorized by feelings of depression, anxiety, stress and inability to regulate their emotions. The average number of poor mental health days varied by region: While people living in North Dakota and Nebraska reported between 0.44 and 2.66 mental health days per month, residents of West Virginia and Kentucky experienced between 4.22 and 8.30 monthly days of distress.
Researchers acknowledged that the recession, which the Center on Budget and Policy Priorities said claimed 8.7 million jobs between December 2007 and early 2010, drove the downturn in economic growth and the mental well-being of the American workforce. Between 2007 and 2009, the stress of financial hardship caused significant dips in self-reported mental health, and increased the likelihood of suicide, particularly among men and minorities, researchers wrote in a 2016 review.
The cost of poor mental health was higher in rural counties, researchers found. Income growth shrank more than 2 percent in poorer counties, while wealthier, urban counties saw income growth decline less than 1 percent. Researchers said those earning a lower income were more likely to suffer poor mental health, and insufficient access to mental health resources and treatment exacerbated existing health problems that make them unemployable. High rates of drug abuse, a coping mechanism for joblessness common during recessions, narrowed the pool of job candidates even further.
"If poor mental health days have a bigger impact in these poorer counties, it suggests that they would have an even harder time keeping up with the wealthy counties," study co-author Stephan Goetz said in a statement.
The July paper didn't study the association between black Americans' mental health and impact on income growth, but racial-ethnic minorities already suffer worse mental health outcomes than white Americans for the same reasons rural communities fared worse than wealthy ones: lack of access, lower income, less employment and educational attainment. The recession aggravated those social indicators to new extremes: In 2009, white Americans' median wealth was 20 times higher than that of black households, the largest recorded wealth gap.