Poor on a Reservation? Good Luck Getting a Lawyer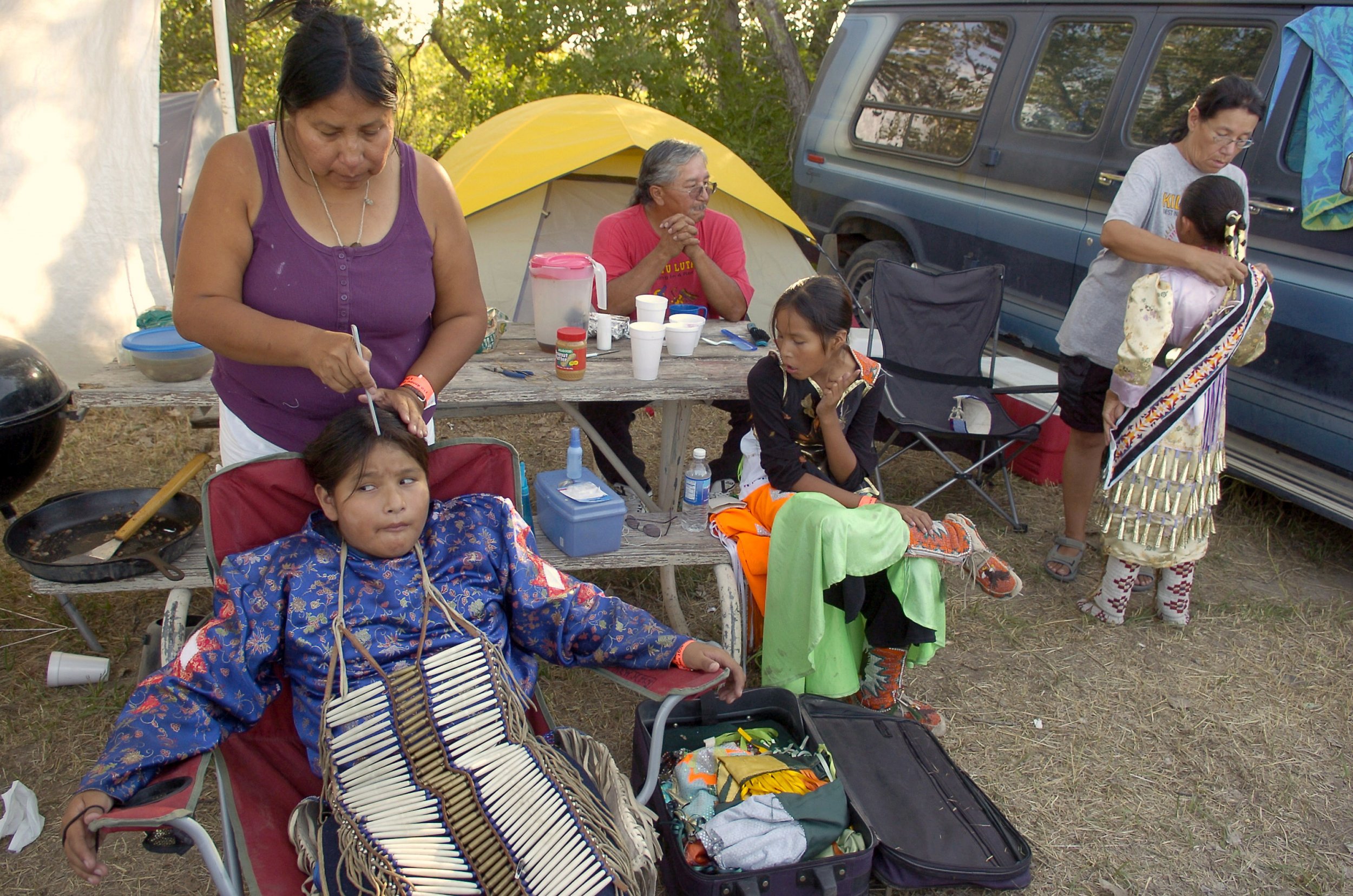 This article was originally published by The Marshall Project, a nonprofit news organization covering the U.S. criminal justice system. Sign up for their newsletter, or follow The Marshall Project on Facebook or Twitter .
The Justice Center for the People is a short walk north from the Pine Ridge Indian Reservation's southern border with Nebraska. The imposing complex, which was finished last year, stands in stark contrast to the wind-swept prairie that surrounds it. The building and the laws enforced here are designed to blend American and Lakota judicial customs.
Oglala Sioux Tribal Court is where descendants of Crazy Horse's Oglala band of the Lakota come for justice.
But in criminal cases in this South Dakota reservation, located in one of the poorest counties in America, people must pay for their own defense. It is nearly impossible to say what percentage of criminal defendants here receive no legal assistance, since these records are not digitized. But an afternoon at arraignments will give you a pretty clear idea: most.
Native Americans who live on more than 300 federal reservations are afforded rights outlined in the Indian Civil Rights Act of 1968, but the scope of indigent representation is left for tribes to determine. When funding is limited, as is often the case on reservations nationwide, public defense regularly gets cut.
I worked as a self-employed legal advocate for people accused of crimes in Oglala Sioux Tribal Court for eight months last year and saw firsthand how great the need is for public defenders.
In October, I met a girl I'll call Angie at the jail across the parking lot from the courthouse. I was there to talk to her by chance, because I believed she had information about a witness in one of my other cases.
I quickly learned that Angie had been incarcerated nine days before I met her. The tribe had accused her of dealing marijuana at her high school, for possessing eight joints and for selling one of those joints to a minor.
Angie told me that she had bought, not sold, marijuana that day. She should have been charged only with possession.
She had pleaded not guilty at her arraignment, during which she had no representation. But because of the severity of her alleged crime—selling drugs to a minor—her bond was set at $250. Unable to pay, Angie was expected to sit in jail for the full two months until her next scheduled court appearance.
Administrators at Angie's school were familiar with the incident. The witnesses all corroborated Angie's version of the events; they even provided me with video surveillance of the drug exchange.
But they said it was too late to get her back in school, where a student is automatically dropped after 10 consecutive no-show days. School administrators said Angie would have to re-enroll next semester.
I brought this information to the tribe's attorney general, a licensed attorney who supervises a team of lay prosecutors, and she acted swiftly and compassionately, re-arraigning Angie that afternoon and petitioning the court to have the bond lifted. And, after we lobbied them, Angie's high school let her back in.
In a tribal justice system that handles upwards of 5,000 new criminal cases a year, Angie's situation is far from unique. The vast majority of defendants in this court not only lack counsel at arraignments, but many—especially those who cannot pay bond—do not have representation when they meet the prosecutor at their pre-trial meeting, when plea deals are offered.
Shortly after the resolution of Angie's case, I was appointed by the Tribal Council, the governing body of this sovereign Native nation, to serve as the judge in Oglala Youth and Family Court. Since then I've overseen all legal proceedings directly involving minors on Pine Ridge, a reservation nearly the size of Connecticut and home to some 40,000 people.
I hear custody and child support disputes, guardianship and adoption petitions, involuntary commitments of minors, child abuse and neglect proceedings, and the entire juvenile criminal docket.
Dominique Alan Fenton is a judge in the Oglala Youth and Family Court.