Poorer Mental Health Linked to Religious Uncertainty, National Study Says
A recently published study suggests that people who possess anxiety or a lack of certainty about their relationship with the divine, such as a god, could find their psychological well-being is at risk.
The study, Attachment to God and Psychological Distress: Evidence of a Curvilinear Relationship, was authored by Matthew Henderson and Blake Kent. It appears in the Journal for the Scientific Study of Religion and relies on a national survey's worth of data from the 2010 Baylor Religion Survey.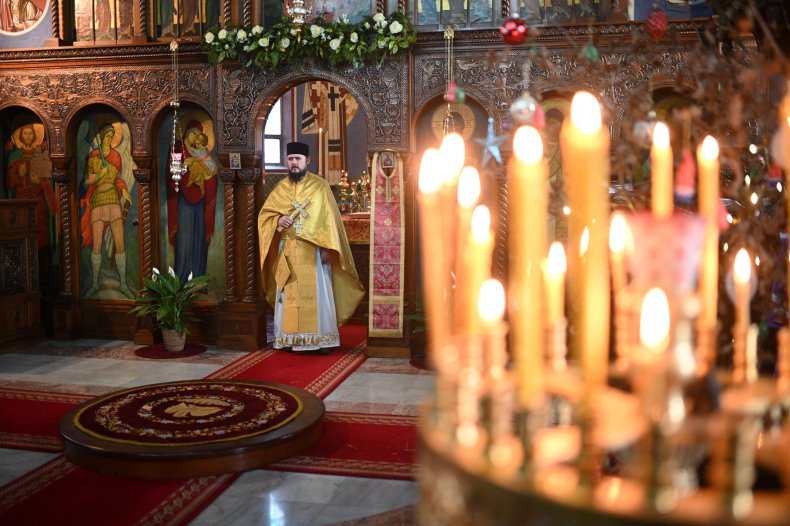 Henderson, an assistant professor of sociology at Union University, said the study is from his dissertation and observes the relationship between different types of religious beliefs and psychological well-being.
"A lot of research has been able to demonstrate that religious practices, like prayer and religious service attendance, can have positive effects on mental and physical health," he told Newsweek. "Much less is known, however, about how specific religious beliefs relate to health and well-being. Because beliefs are such an important dimension of religious practices, we felt this was a glaring gap in our understanding of religion and health.
"Furthermore, based on key previous research, we had reason to suspect that the relationship between belief and psychological well-being was not straightforward. Rather, our suspicion was that what a person believed about God, the divine, the afterlife, etc. was less important a predictor of their psychological well-being than the certainty with which they held their beliefs."
The study makes two important contributions to the study of religion and health, Henderson said.
The first is confirming that people with a secure attachment to God are predicted to have better psychological well-being. Simultaneously, the author also confirmed the same relationship for people whose attachment to God is more avoidant.
"In other words, people who perceive God as close, supportive and responsive were predicted to have similar psychological well-being as those who perceived God as distant and aloof," he said. "People expressing a view of God in between these two views were predicted to have worse psychological well-being."
The second contribution relates to anxiety about one's relationship with the divine and how it consistently predicts poorer psychological well-being.
Kent, an assistant professor of sociology at Westmont College, told Newsweek that "there's really dramatically growing literature on religion and health and how they connect."
The bulk of research formerly focused on a small number of measures related to religion, he said, including attendance, frequency of prayer and how important religion is in people's lives and their relations to both religion and mental health.
He said that starting about 20 years ago, some psychologists looked at it from a more multifaceted perspective because of how religion manifests and communities where it occurs.
"Attachment to God has emerged as one of the most significant, powerful influences of mental health and oftentimes more important than religious attendance," Kent said.
Henderson said he and Kent do not assume that people's dispositions toward the divine are static. Rather, they can fluctuate, especially as people encounter major life stresses.
"As people experience a stressful life event, such as the death of a close relative, for instance, they may also change how they view God," Henderson said. He added that the study "is actually quite neutral" about people's specific religious beliefs.