I'm an Auto Worker And I Only Get By Thanks to Welfare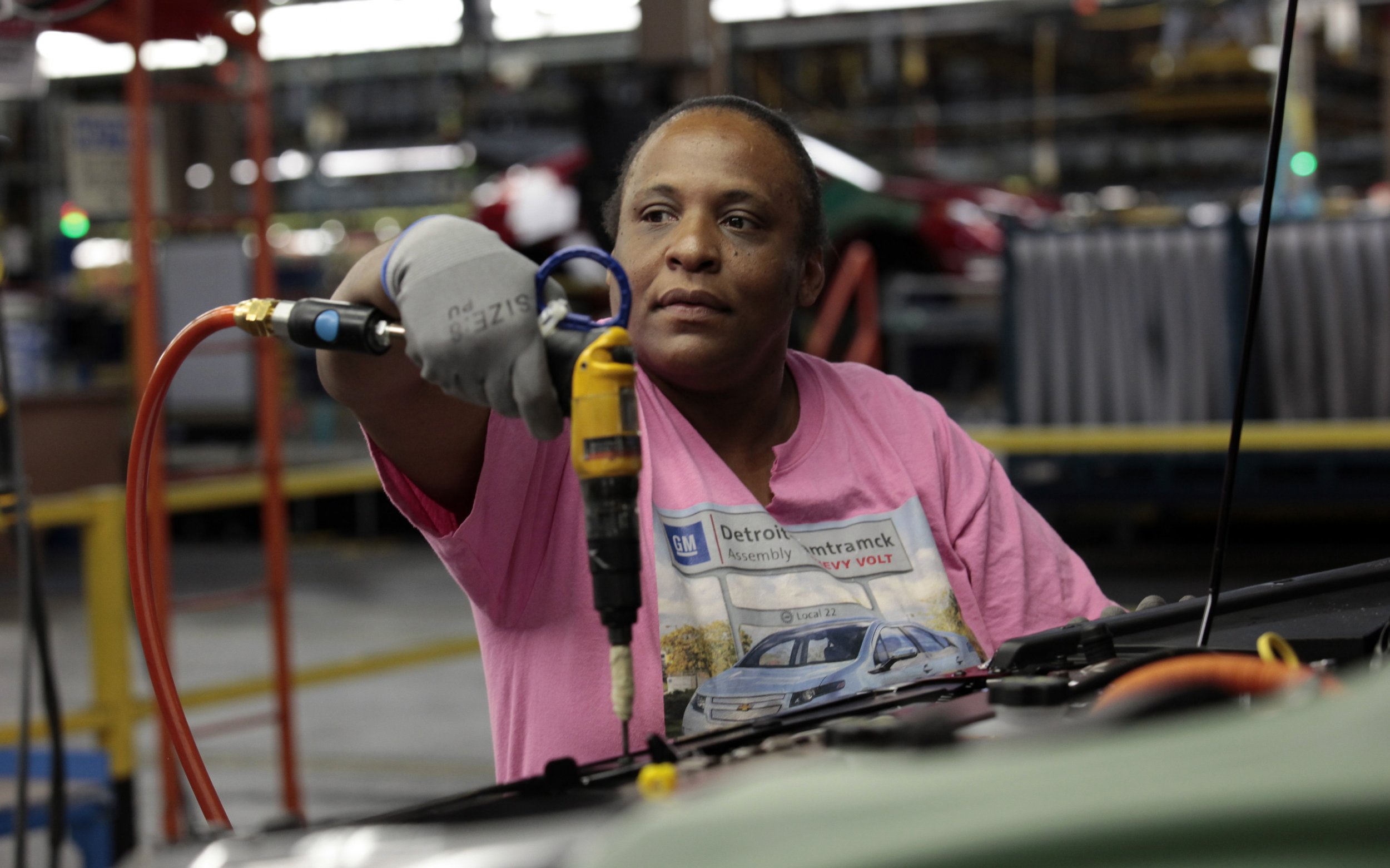 Presidential candidates from both parties swept through my state last month, stumping about the need to bring more factory jobs to Ohio and across the country.
They forgot to mention one thing: Many of the new factory jobs that politicians celebrate at ribbon cuttings across the country pay barely more than what you find at McDonald's or Wal-Mart today.
Take it from me. As a production worker at an auto parts plant in northeast Ohio, I'm paid just $9.50 an hour. By looking at my paycheck, you would never guess that I build cars for a living.
And I'm not alone. A study released this week finds that more than one-third of manufacturing workers in America are paid so little that they rely on public assistance. That fact rings true for me and for many of the people I know working in the manufacturing industry today.
I work 40 hours a week, but I'm able to provide dinner for myself and my children each night only because of the $480 I receive in food stamps each month. My family relies on government-subsidized housing in order to keep a roof over our heads. Visits to the doctor are an option only because of Medicaid. If we're cold in the winter, we can turn on the heat only because I qualify for energy assistance.
When I started at this plant a year and a half ago, I did not think I would still be needing public assistance today. But it became clear to me and my co-workers that the company had no plans to raise our pay. Instead, the management seemed happy to force the taxpayers to chip in so that its own workers can afford to support themselves.
This story will sound familiar to manufacturing workers all across the country, as pay cuts and nonexistent benefits become the new normal in this industry. Low pay is so widespread in manufacturing that it costs taxpayers an average of $10 billion every year in public assistance to provide the necessities that the paltry salaries can't cover.
But here's the good news: It doesn't have to be that way.
One Sunday last month, my co-workers and I met and voted unanimously to go on strike unless the company allows us to join a union. We told the company that we would walk off our jobs—bringing the plant to a halt—unless the management agreed to give us a voice on the job.
And virtually overnight, we won. The next day, the company agreed to recognize us in a union with the United Auto Workers. We'll now have the chance to bargain for a contract that will raise our pay and improve our benefits so we can support our families. We are on a path to better wages and a real shot at the middle class that manufacturing jobs once provided.
Politicians are right to make revitalizing American manufacturing a part of their stump speeches. But if they really want to rebuild the middle class, they need to make sure we have not just more manufacturing jobs but good ones that don't leave hardworking mothers like me relying on public assistance to survive.
Philadonna Wade is a production worker at the Detroit Chassis plant in Avon, Ohio.