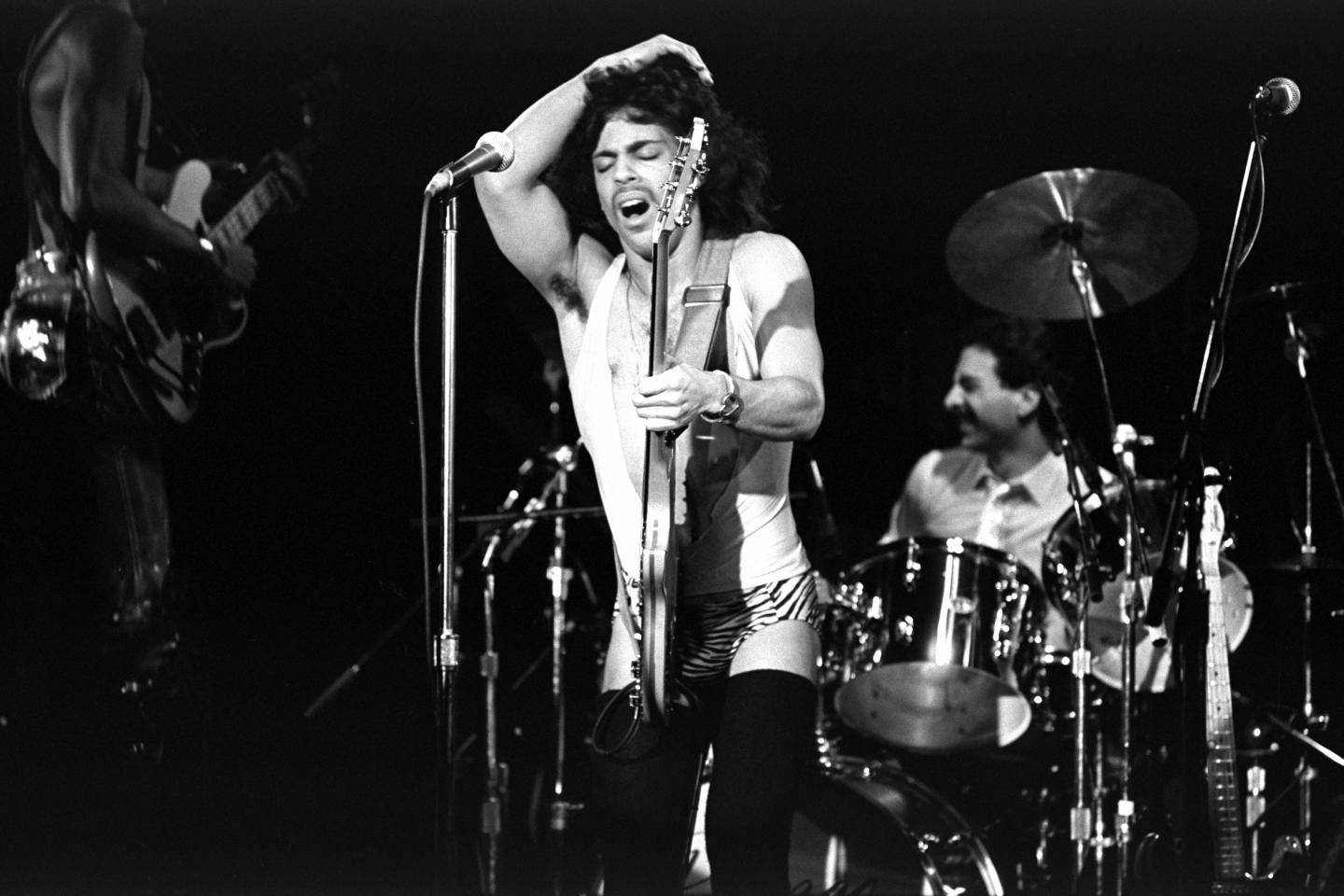 The mid-1970s were a period of tremendous change for Prince. After countless disputes with his father, he had left home and was living in the basement of his friend, André Cymone (then André Anderson). Prince soon joined Cymone's band, Grand Central, and before long, the group was gigging regularly around the Minneapolis area and building up a solid fan base along the way.
As Prince's star was on the rise, Pepé Willie, the husband of his cousin Shantel, formed the funk band 94 East, the name taken from Interstate 94, which runs through Minneapolis. He saw Grand Central play and quickly took notice of his cousin-in-law's talent. "Prince would take off his guitar and go over to (Cymone's sister) Linda and play the chords on the keyboard he wanted her to play," Willie recalled in an interview with Wax Poetics. "And I'm like, 'Wait a minute, this guy plays keyboards too?' Then he would take André's bass and play like he had been doing it for 20 years, playing the funkiest lines. And then André would pick up whatever he wanted him to play like he had been playing it forever. That's how talented these guys were. I was like, 'We got something here.'"
Prince and Andre were invited to record some tracks with 94 East, most notably the song "Just Another Sucker," which was co-written by Prince. However, 94 East's record deal was canceled, and the band soon dissolved. Undeterred, Prince began carving out the beginnings of a solo career.
He enlisted the help of producer Chris Moon to record a demo tape. Moon eventually brought the tape to a local businessman, Owen Husney, who was immediately taken with what he heard. "Chris plays me this demo he had been recording on this eight-track," Husney told Wax Poetics. "Incredible. I was like, 'Who's the group?' And he was like, 'It's not a group. It's one kid, and he's writing and singing and playing everything. I said, 'Holy s***! Get him here now!'
Husney could see Prince was an innovative artist who was looking to create a new sound as opposed to simply imitating what had come before in a bid to sell records. "Even at that young age, he was very focused, very directed and highly intelligent," he told NPR. "And he wasn't just mimicking his influence—he was combining their sounds. He was making a whole new sound, which later would be defined, I guess, as the 'Minneapolis Sound.' He had the rare ability to not just mimic the sound of an artist that influenced him but to take it to another level."
Husney polished up the demo tape with the help of a professional producer and began shopping Prince around to labels. It wasn't long before he was fielding offers. A&M, Columbia and Warner Bros. Records all wanted to do business with Prince. Husney opted to go with Warner Bros., after persuading executives to listen to Prince's demo. Prince was eager to produce the record himself, but Warners was hesitant. Husney then set up a test, allowing the young artist to create a song as label representatives and producers looked on. Halfway through his creation, the execs had their answer, and Prince was given the role of producer.
His first record, For You, was released in April 1978. Prince had arrived.
Newsweek remembers the late, great Prince Rogers Nelson in a new commemorative issue, now available on newsstands.