Watch, Stream Pope Francis Hold Ash Wednesday Mass Live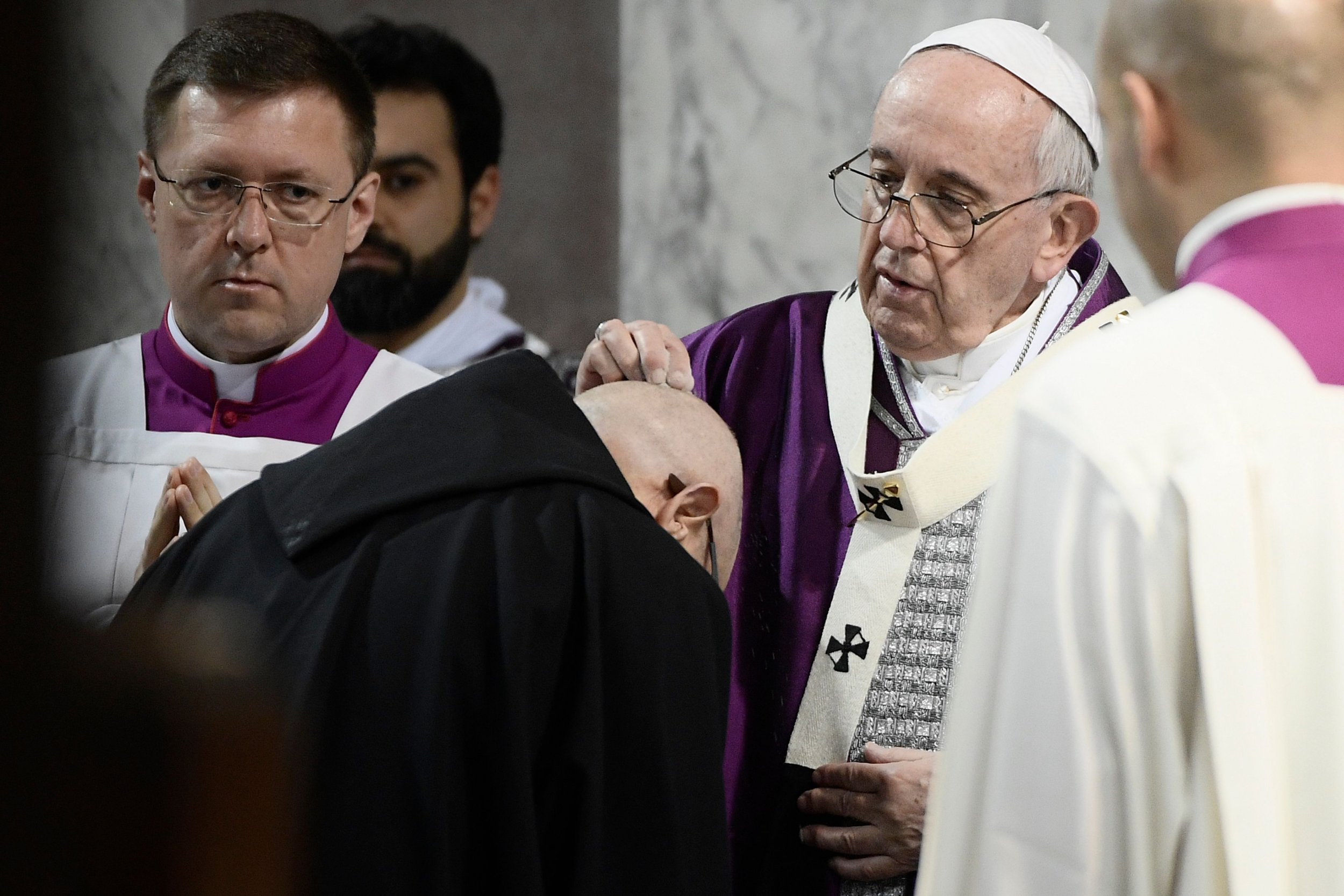 For Ash Wednesday, Pope Francis was holding mass from the Vatican. The mass started at 5:30 p.m. local time at Vatican City where mass was being held at the Basilica of Santa Sabina. That meant mass started at 11:30 a.m. ET for those on the east coast of the United States.
The Vatican shared the Pope's Lent and Easter schedule online for those interested in either attending in person or watching along at home. Only some of the mass and services required tickets. The Ash Wednesday mass did actually require tickets so those who were unable to attend could stream the service online.
Ash Wednesday is the first day of Lent, the 40 days and Sundays leading up to Easter. It's a time when many people participate in fasting and giving up a certain food, or something more materialistic, as a sacrifice.
Typically those of the Christian faith will go to mass on Ash Wednesday, it's one of the most popular holy days of the entire year. The services and messages from clergy frequently focus on reflection and sometimes those in attendance will communally confess their sins or repent.
Usually, those who attend will go up to an altar and receive ashes in the shape of a cross on their forehead. "Remember you are dust and to dust you shall return," is a popular phrase uttered during the application of the ashes. The ashes themselves usually come from the blessed palms of the prior Palm Sunday.
This year Palm Sunday will be held from St.Peter's Square at the Vatican, tickets are required for that event but they are free of charge. Palm Sunday will be held on April 14. On Saturday night, April 20, the Easter Vigil Mass is scheduled to be held in St. Peter's Basilica. The next day Easter Sunday services are expected to be held in St.Peter's Square as well. These events will likely be streamed live online as well.