Pope Denounces 'Fake News,' Compares It to 'Crafty Serpent' That Misled Eve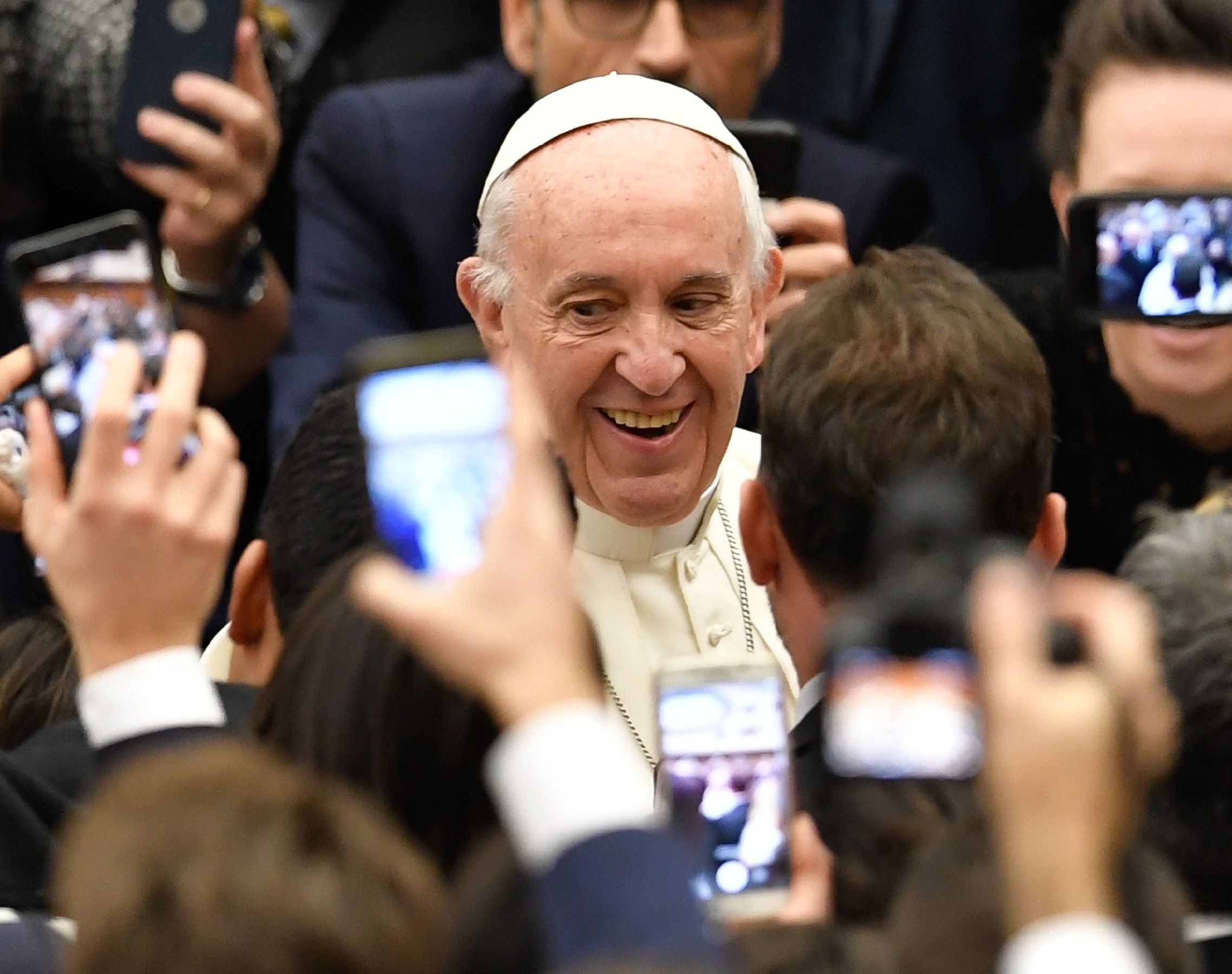 Pope Francis has denounced "fake news" as evil, calling on journalists to dedicate themselves to the search for truth.
Francis dedicated his annual World Communications Day message on Wednesday to calling for a "journalism for peace" in the face of fake news, which "thrives on the absence of healthy confrontation with other sources of information."
The pope's message, which adopted the theme "The truth will set you free," comes just a week after Francis faced unprecedented negative press during his South American tour after he defended a Chilean bishop accused of covering up sexual abuse committed by a priest.
The pontiff insisted that victims show proof Bishop Juan Barros was complicit in the cover up of sex crimes committed by Rev. Fernando Karadima, and called accusations against the bishop "all calumny," or false slander against his reputation.
In his 52nd annual communications message, Francis said "the capacity to twist the truth is symptomatic of our condition, both as individuals and communities."
He alleged that the first instance of fake news can be dated back to the Biblical beginning of time, when Eve was misled by the "crafty serpent"—a story told in the Book of Genesis.
Fake news "was the strategy employed by the 'crafty serpent' in the Book of Genesis, who, at the dawn of humanity, created the first fake news (cf. Gen 3:1-15), which began the tragic history of human sin," he wrote.
Read more: Pope Francis says sex abuse victims are slandering Catholic bishop they say helped commit sex crimes
"The strategy of this skilled 'Father of Lies (Jn 8:44) is precisely mimicry, that sly and dangerous form of seduction that worms its way into the heart with false and alluring arguments," Francis said.
The pope applauded efforts to educate the general public on how to identify fake news, adding: "We need to unmask what could be called the 'snake-tactics' used by those who disguise themselves in order to strike at any time and place."
He also suggested that fake news is driven by "economic and manipulative aims" that are "rooted in a thirst for power" and asserted that people are drawn to sharing fake news because it "appeals to the insatiable greed so easily aroused in human beings."
"That is why education for truth means teaching people how to discern, evaluate and understand our deepest desires and inclinations, lest we lose sight of what is good and yield to every temptation," Francis said.
The pope has been the target of fake news a number of times, including one story produced by a now-defunct "satirical" website that claimed Francis had endorsed Donald Trump in the 2016 presidential election campaign.
The term fake news has risen to prominence in recent years, in large part thanks to Trump, who has frequently accused news outlets of producing it.
The U.S. leader also recently organized his own self-proclaimed "fake news awards."