Pope in Egypt Live Stream: Watch Pope Francis Make The First Papal Visit to Cairo in 20 Years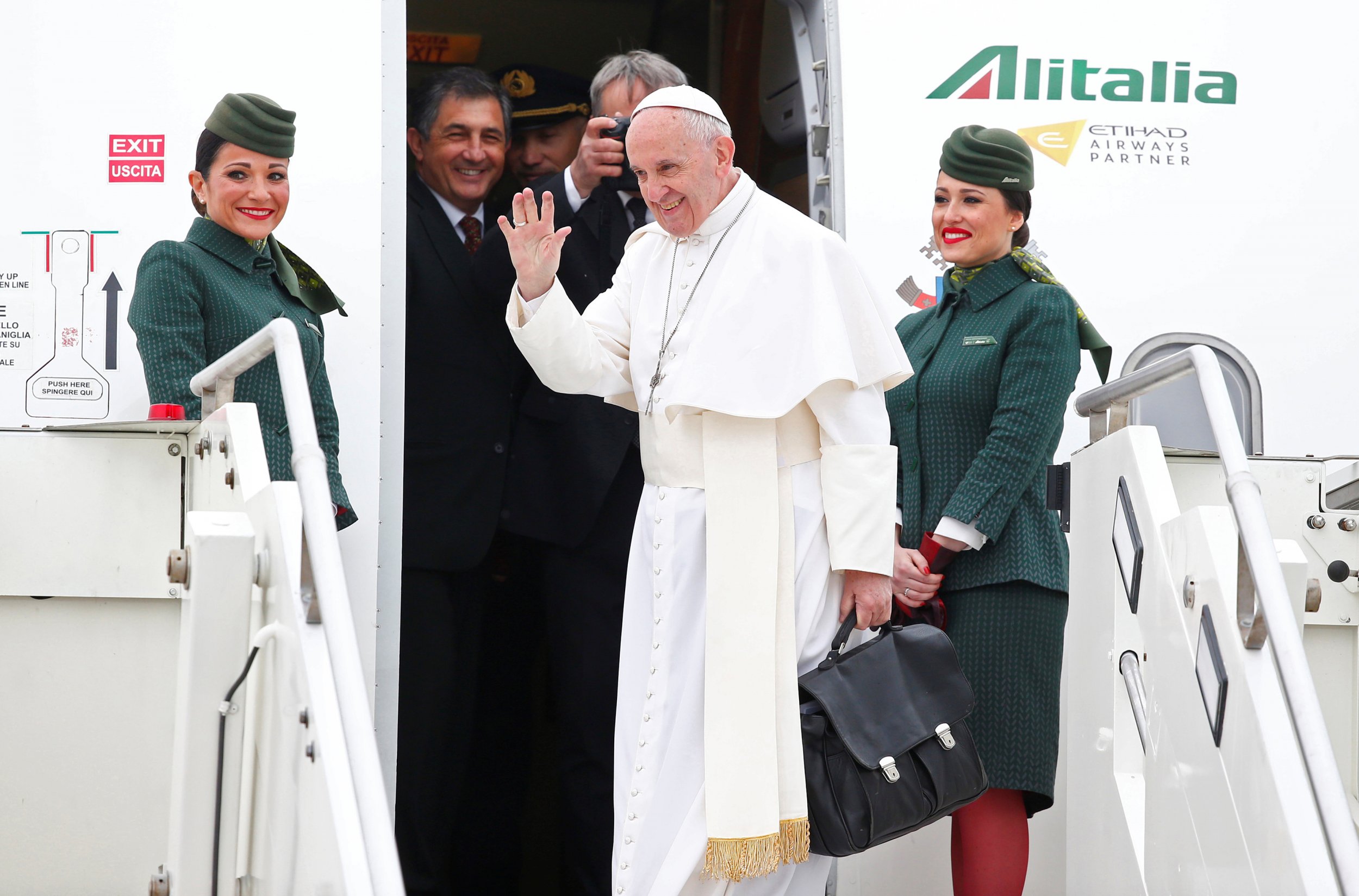 Pope Francis has arrived in Cairo for the first papal visit to Egypt in 20 years where he is due to meet with political and religious leaders following a wave of violence targeting Christians in the country.
In an address to the Egyptian people before he departed for the capital for the two-day visit, the leader of the Catholic Church said it was his intention to encourage dialogue and reconciliation with the Islamic world, Reuters reported.
The Vatican hopes the visit will also bridge an increasingly large gap between Egypt's Coptic Christian minority, the largest Christian community in the Middle East, and the majority Muslim population.
Read more: Egypt steps up security as pope heads to Cairo following ISIS church attacks
Egypt and the papacy have looked to play down security fears following twin bombings by the Islamic State militant group (ISIS) targeting Christians as they worshipped on Palm Sunday.
At least 45 died in the two separate April 9 attacks, the worst on Egypt's Coptic Christians in decades. In the aftermath, ISIS's Egyptian affiliate—known as Sinai Province—claimed responsibility for the twin blasts, naming the bombers via its Amaq news agency.
Pope Francis's agenda will include a meeting with Egyptian President Abdel Fattah al-Sissi, the Egypt Independent reported. He is also due to hold talks with the leader of the Coptic Orthodox faith Pope Tawadros II and Grand Sheikh Ahmed al-Tayyeb, the head of al-Azhar university, one of the principal seats of Sunni Islamic learning.
The BBC reported that Pope Francis is also expected to address a religious conference at al-Azhar as part of efforts to repair relations—Cairo's religious scholars cut ties with the Catholic Church following comments by Pope Benedict XVI, Francis's predecessor, in 2011 over the treatment of Christians in Egypt.
The Vatican is broadcasting much of the Pope's visit live via YouTube: