Pope Francis Expects Short Papacy, Leaves Open Possibility of Retirement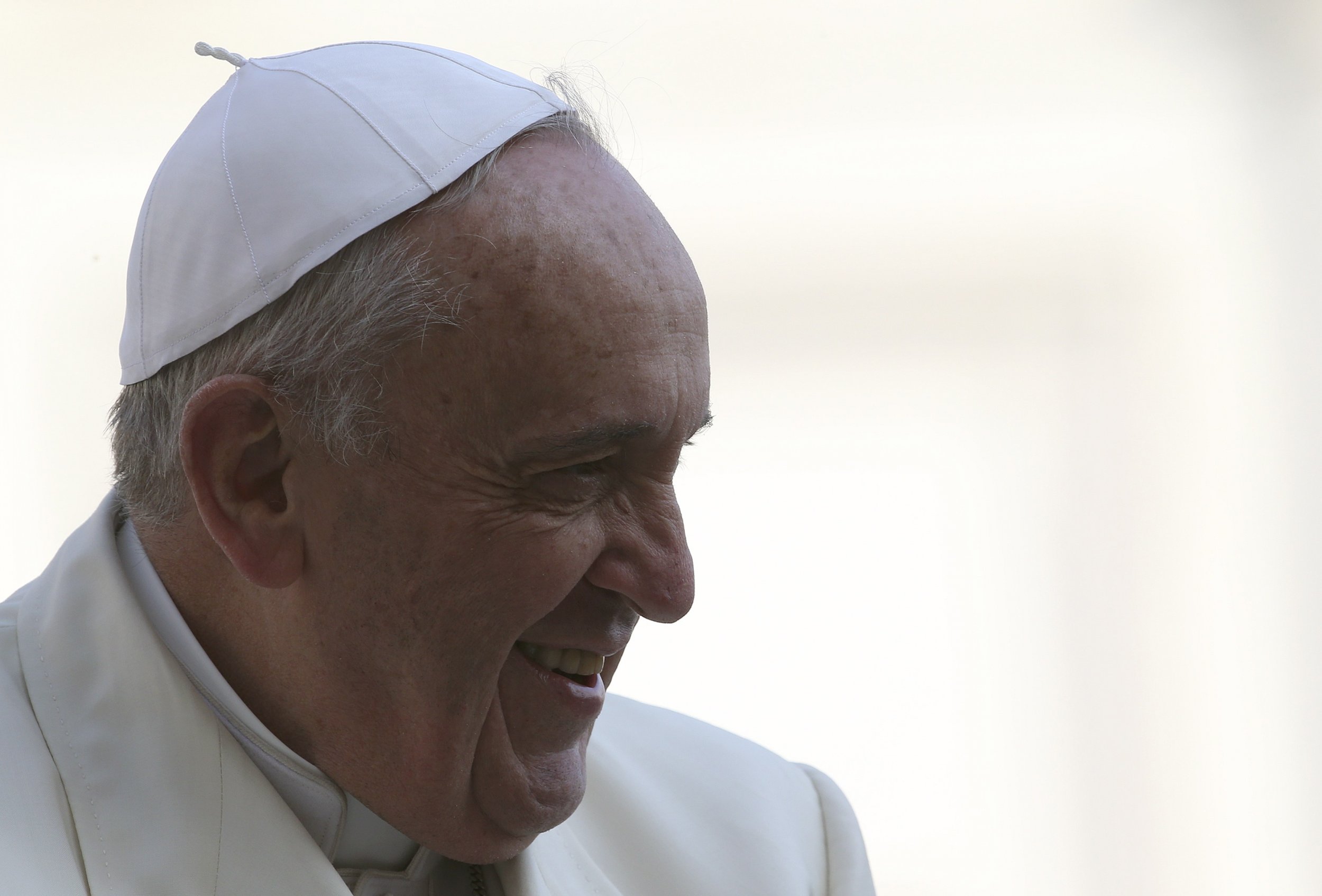 In a wide-ranging interview Thursday with Mexican broadcaster Noticieros Televisa, Pope Francis said he had the "somewhat vague sensation" that his papacy could be short, leaving open the possibility he may retire rather than serve until his death, as is the custom for serving popes.
Francis told interviewer Valentina Alazraki that he had "the feeling that my pontificate will be brief: four or five years; I do not know, even two or three. Two have already passed. He added, "Maybe it's like the psychology of the gambler who convinces himself he will lose so he won't be disappointed and if he wins, is happy. I do not know. But I feel that the Lord has placed me here for a short time, and nothing more."
He was also asked if he thought it would become normal for popes to retire, as his predecessor, Pope Benedict XVI, did, rather than serve until their deaths, as has been the custom. Francis replied that he believes Benedict "opened a door":
In general I think what Benedict so courageously did was to open the door to the Popes Emeritus. Benedict should not be considered an exception, but an institution. Maybe he will be the only one for a long time, maybe he will not be the only one. But an institutional door has been opened. Today the Pope Emeritus is no longer a rarity since a door for him to exist as a figure has been opened.
Before Benedict, the last pope to retire was Gregory XII, who resigned in 1415. Benedict stepped down in 2013, citing his advancing age and declining health as causes.
However, Francis said he dislikes the idea of an age limit for the papacy, like the limit placed on cardinals, who lose their ability to vote in papal conclaves at 80 years old.
Francis was inaugurated as the head of the Catholic Church two years ago next Thursday and has made a name for himself for by bucking some of the Vatican's long-standing traditions, including forgoing the bulletproof "Popemobile" and criticizing the Roman court, or curia.
Asked if he enjoyed being pope, Francis responded, "I do not mind!" The only thing he misses from his life before becoming pope, he said, was the ability "to go out one day, without being recognized, and go to a pizzeria for a pizza."