Holy Thursday: Why Does The Pope Wash Feet On Maundy Thursday? What's The Tradition?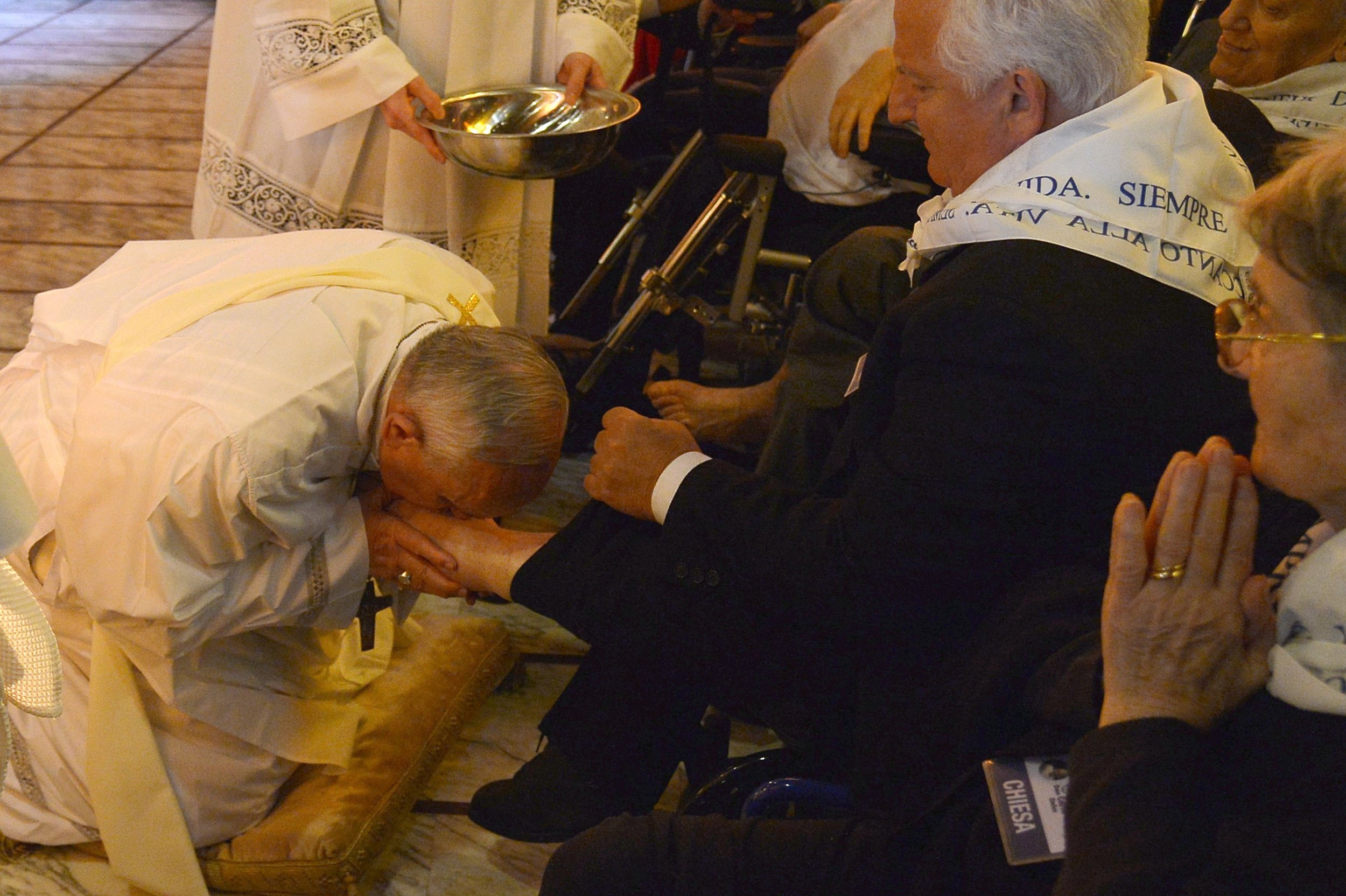 Pope Francis was in the middle of a busy week Thursday, in the days leading up to Easter and the ceremonies and traditions associated with the holiday. Holy, or Maundy, Thursday, the Thursday before Easter during Holy Week, started at 9:30 a.m. at St. Peter's Basilica at the Vatican where the pope presided over the Chrism Mass.
Following the morning mass, Pope Francis was expected to head to the Velletri Correctional Facility to the south of Rome to finish celebrating the day with prisoners there.
He was scheduled to have the Holy Thursday Mass of the Lord's Supper there with the prisoners, according to Vatican News. While there, the pope was also expected to conduct the annual washing of the feet, in which the pontiff washes the feet of 12 prisoners, just as, according to the Gospel of John, Jesus washed the feet of his 12 disciples before their passover feast.
Each year, the pope washes the feet of different people from different prisons or backgrounds. "Jesus wants to do this service to give us an example of how we must serve one another," Pope Francis said last year. The tradition shows the selfless love Jesus had for people and come from traditions in biblical times of washing the feet of guests that got dirty on the walk to their destination.
The first year Pope Francis celebrated Holy Thursday, Francis chose to wash feet at a juvenile detention center. The location changes annually; one year he washed the feet of refugees instead of prisoners. In 2016, the pope changed the rules around the feet washing to also include women.
Holy Thursday also marks the end of Lent which is why there is the Lord's Supper commemorating the Last Supper of Jesus.
The rest of the weekend's schedule includes Good Friday, which commemorates the crucifixion of Jesus on the cross. The pope holds the Liturgy of the Word, the Adoration of the Cross, and the Communion Rite in St.Peter's Basilica on that evening at 5 p.m. in Italy before taking part in the Way of the Cross at the Colosseum at 9:15 p.m. in Italy. Then Holy Saturday will be marked by in the evening the Easter Vigil. Finally, on Sunday morning the Easter Mass to celebrate the resurrection of Jesus is held in St.Peter's Square at the Vatican.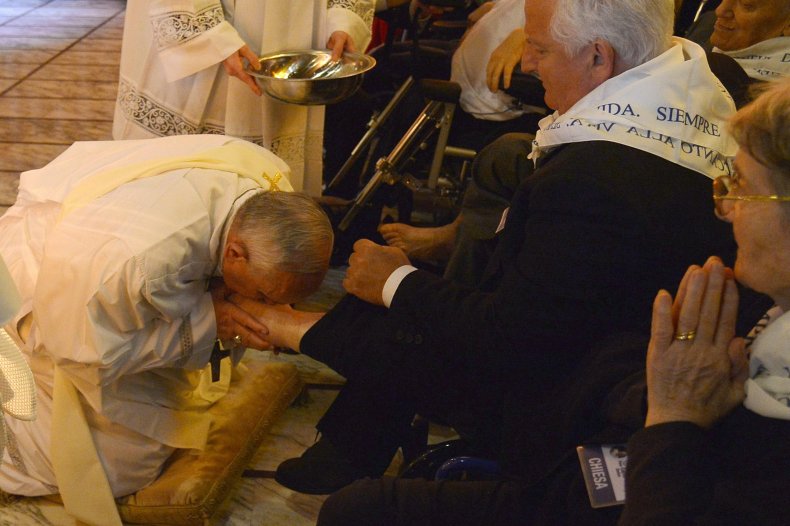 Holy Thursday: Why Does The Pope Wash Feet On Maundy Thursday? What's The Tradition? | World