Pope Francis Admits Child Sex Abuse Scandals Are Driving 'Outraged' People Away From the Catholic Church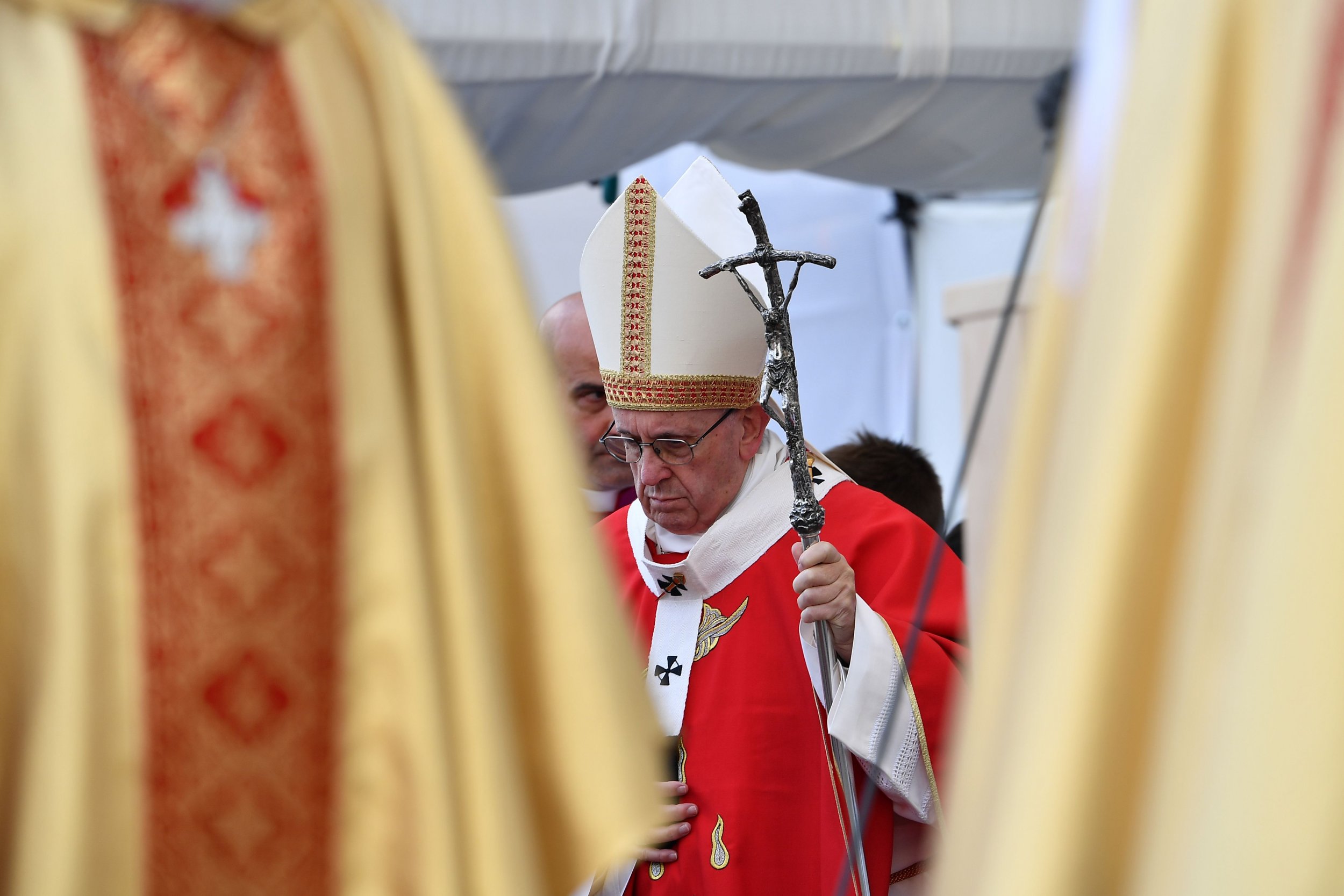 Pope Francis has acknowledged that the ongoing child sex abuse scandal inside the Catholic Church has pushed people away from the religious institution.
He told a gathering of young attendees during an address at the Lutheran Charles Church in Tallinn, Estonia, on Tuesday that he was aware the church's credibility had been damaged. The Pope, speaking in Italian, appeared to concede that urgent changes were needed.
"We know—and you have told us—that many young people do not turn to us for anything because they don't feel we have anything meaningful to say to them," Francis said.
"Some of them expressly ask us to leave them alone, because they feel the Church's presence as bothersome or even irritating," he continued. "They are outraged by sexual and economic scandals that do not meet with clear condemnation, by our unpreparedness to really appreciate the lives and sensibilities of the young, and simply by the passive role we assign them."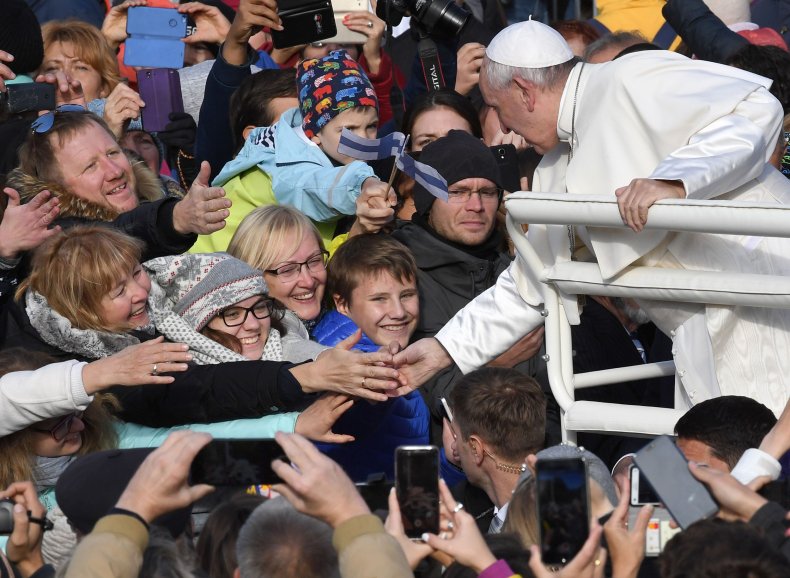 The head of the Catholic Church made his remarks during the final day of a Baltic pilgrimage this week. He had previously visited Lithuania and Latvia. As reported by the Associated Press (AP), over half of Estonia's population of 1.3 million people have no religious affiliation.
His comments came as a new report, commissioned by the German Bishops' Conference, revealed damning details about child sex abuse and cover-ups by predatory members of the clergy in Germany. The study found at least 3,677 people had been abused by more than 1,600 members between 1946 and 2014. More than half of victims, mostly boys, were under 13.
"When we adults refuse to acknowledge some evident reality, you tell us frankly: 'Can't you see this?'" the Pope also said Tuesday. "Some of you who are a bit more forthright might even say to us: 'Don't you see that nobody is listening to you any more, or believes what you have to say?'"
"We ourselves need to be converted," Francis added, according to AP. "We have to realize that in order to stand by your side we need to change many situations that, in the end, put you off."
Last month, a former Vatican ambassador—Carlo Maria Viganò—lashed out at the Pope for allegedly covering up allegations of abuse against a former archbishop, Theodore McCarrick. In an 11-page testimony, he named several high-level church members and called for resignations.
"Pope Francis must be the first to set a good example for cardinals and bishops who covered up McCarrick's abuses and resign along with all of them," Viganò said in the bombshell letter.
On September 12, the Vatican confirmed that Pope Francis had decided to convene a meeting with top Catholic Church officials. The theme, a release said, was the "protection of minors."
The meeting is currently scheduled to be held in the Vatican from February 21-24 next year.