Papal Adviser Allegedly Asked Italy Secret Service to Check Office for Bugs
According to testimony obtained Thursday, a top adviser for Pope Francis allegedly brought in members of the Italian secret service to look through his office for bugs, even though the Vatican has its own police force.
The adviser, the Archbishop Edgar Pena Parra, also allegedly commissioned intelligence reports from the secret service members, according to testimony from an ongoing fraud and extortion trial in the Vatican. The trial was set to resume Friday in the wake of Thursday's revelations, which raised questions about security and independence in the sovereign Vatican, the Associated Press reported.
Archbishop Pena Parra himself is not currently facing any charges, but some of his subordinates and others are, the AP added. Ten people in total are on trial in connection with a 350 million euro investment from the Vatican into a London property.
The longtime money manager for the Holy See, lawyers and Italian brokers have been accused by prosecutors of taking tens in millions of fees from the pope and extorting 15 million euros from the Vatican in order to ultimately secure full ownership of the property, a luxury building, according to the AP.
All of the defendants have maintained that they're innocent, Reuters reported.
Any involvement by Pena Parra in the alleged crimes has remained uncertain, since he empowered his underlings to negotiate the final contracts for the property deal. His pursuit of a 150 million euro loan from the Vatican bank to snuff out the mortgage for the property also triggered a suspicious transaction report, but prosecutors have not indicted him, the AP reported.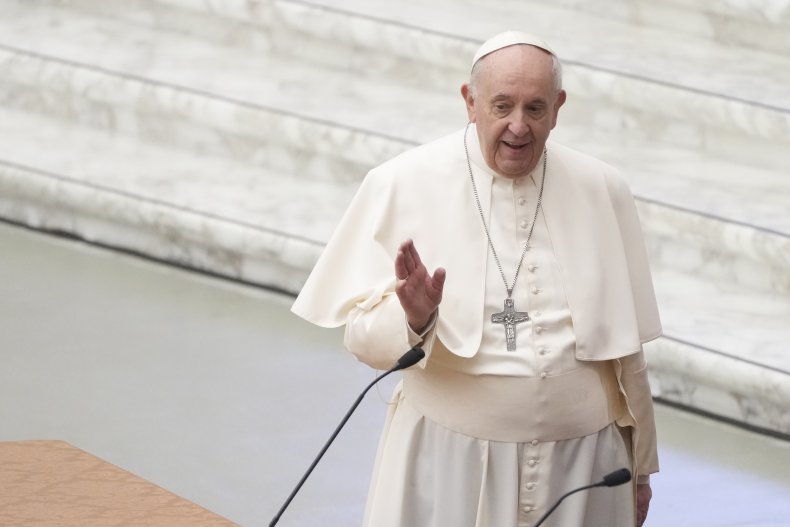 Vincenzo Mauriello, a former deputy for Pena Parra, testified that either in May or June 2019, which was after the London deal had been wrapped up, the archbishop told him that he wanted a security sweep of his office. This was allegedly because Pena Parra believed his private conversations "after a short while were becoming known outside," Mauriello said, according to the AP.
Mauriello testified that Pena Parra asked him if he knew of anyone outside the Vatican's forces who could do the sweep, and he suggested a friend in Italy's AISI foreign intelligence service.
Andrea Tinieri, the friend, ended up doing the sweep, but nothing was found, according to Mauriello's testimony. Mauriello said that the archbishop then allegedly asked Tinieri to assemble intelligence dossiers on some figures, the AP reported.
Tinieri and his AISI boss allegedly heeded the request and ultimately gave Pena Parra the findings on Vatican soil, the AP reported.
Unnamed Italian intelligence officials were quoted by the Italian news agency Adnkronos refuting Mauriello's testimony. But Vatican prosecutors said that Tinieri had visited the Vatican eight times, and they referred to him by name in their search warrant, the AP reported.
Update 2/17/22, 1:15 p.m. ET: This story has been updated with additional information and background.