Pope Francis Calls on Catholic Institutions to Take in Refugees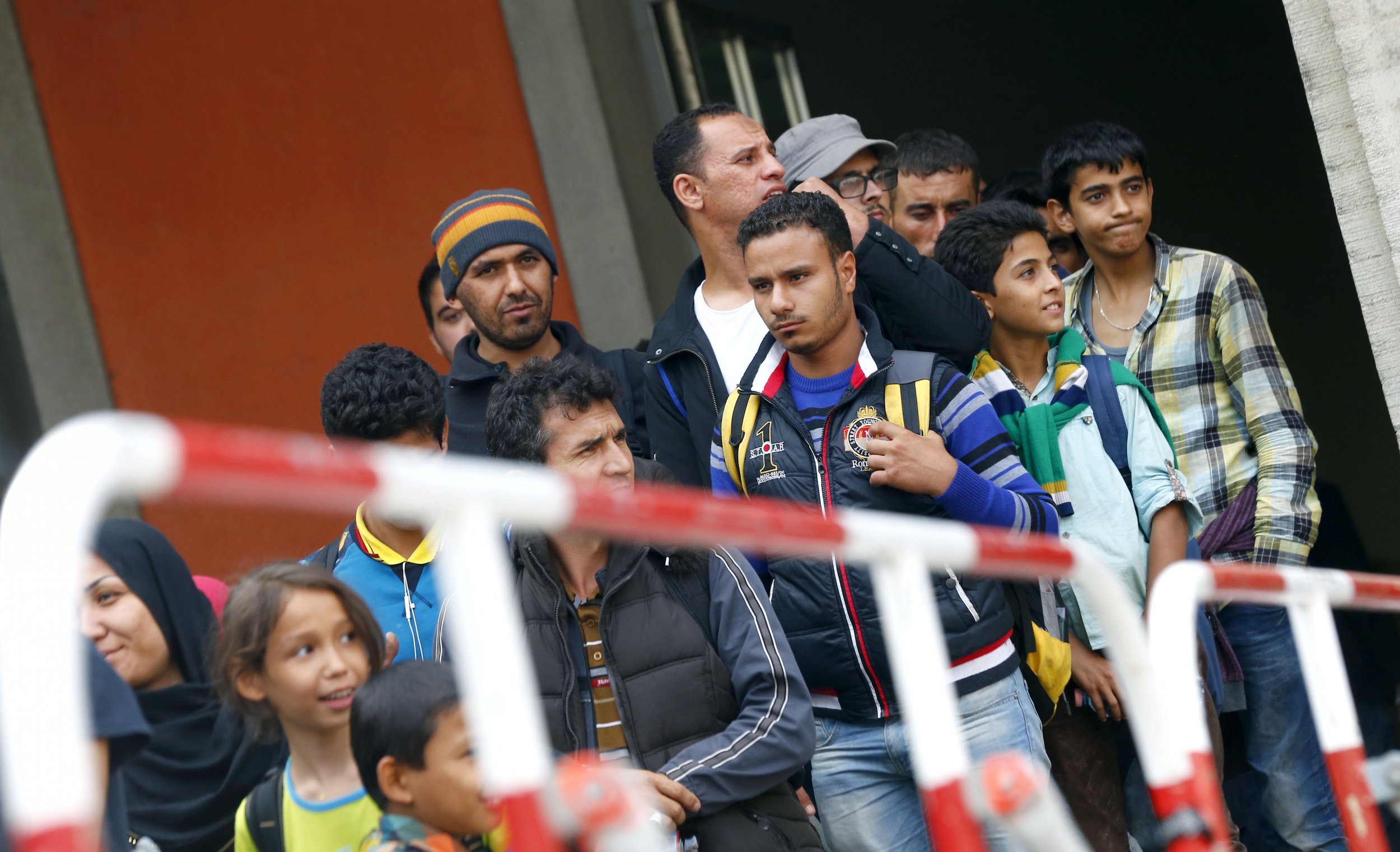 Pope Francis announced Sunday that the Vatican will take in two refugee families and he called on Catholic institutions throughout Europe to follow its lead.
"Faced with the tragedy of tens of thousands of refugees who are fleeing death by war and by hunger, and who are on a path toward a hope for life, the Gospel calls us to be neighbors to the smallest and most abandoned, to give them concrete hope," the pope said, addressing a crowd of thousands of people at St. Peters Square. But offering words of hope and encouragement are not enough, he added. "May every parish, every religious community, every monastery, every sanctuary in Europe host a family, starting with my diocese of Rome."
The pope didn't elaborate, except to say that two parishes of the Vatican will host two families. A Vatican spokesman, the Rev. Ciro Benedettini, indicated that the Vatican is deciding which of the myriad refugee families fleeing their home country will be welcomed there, the Associated Press reports.
The pope's call to open hearts, homes and communities comes as thousands of refugees are entering Austria and Germany, which have both opened their borders to the streams of people arriving from Hungary and elsewhere in the European Union, many fleeing Syria's civil war. Both countries are making exceptions to asylum rules, which generally require asylum seekers to wait in the EU country they first entered. Germany now estimates 800,000 asylum seekers and refugees will arrive in the country this year.
Also on Sunday, Israeli Prime Minister Benjamin Netanyahu at a weekly cabinet meeting Sunday said Israel is too small of a country to take in refugees in large numbers. "We have already devotedly cared for approximately 1,000 wounded people from the fighting in Syria and we have helped them to rehabilitate their lives," Netanyahu said. "But, Israel is a small country, a very small country, that lacks demographic and geographic depth; therefore, we must control our borders, against both illegal migrants and terrorism."
The subject of Syrian refugees divides Israeli lawmakers, who are debating how to respond to the refugee crisis. Labor party leader Isaac "Bougie" Herzog—the opposition leader whose Zionist Union partnership with Tzipi Livni's Hatnuah party had led in polls and seemed poised to win the election in March—wrote on his Facebook page Saturday that "Jews cannot be indifferent when hundreds of thousands of refugees are knocking on the door of a safe haven. Our people have experienced firsthand the silence of the world and cannot be indifferent in the face of the murder and massacre raging in Syria."
"You've forgotten what it means to be Jews. Refugees. Persecuted," he added in another post after Sunday's meeting. "The prime minister of the Jewish people doesn't close the heart and the gates when human beings are fleeing for their lives from their persecutors with their babies in their arms."