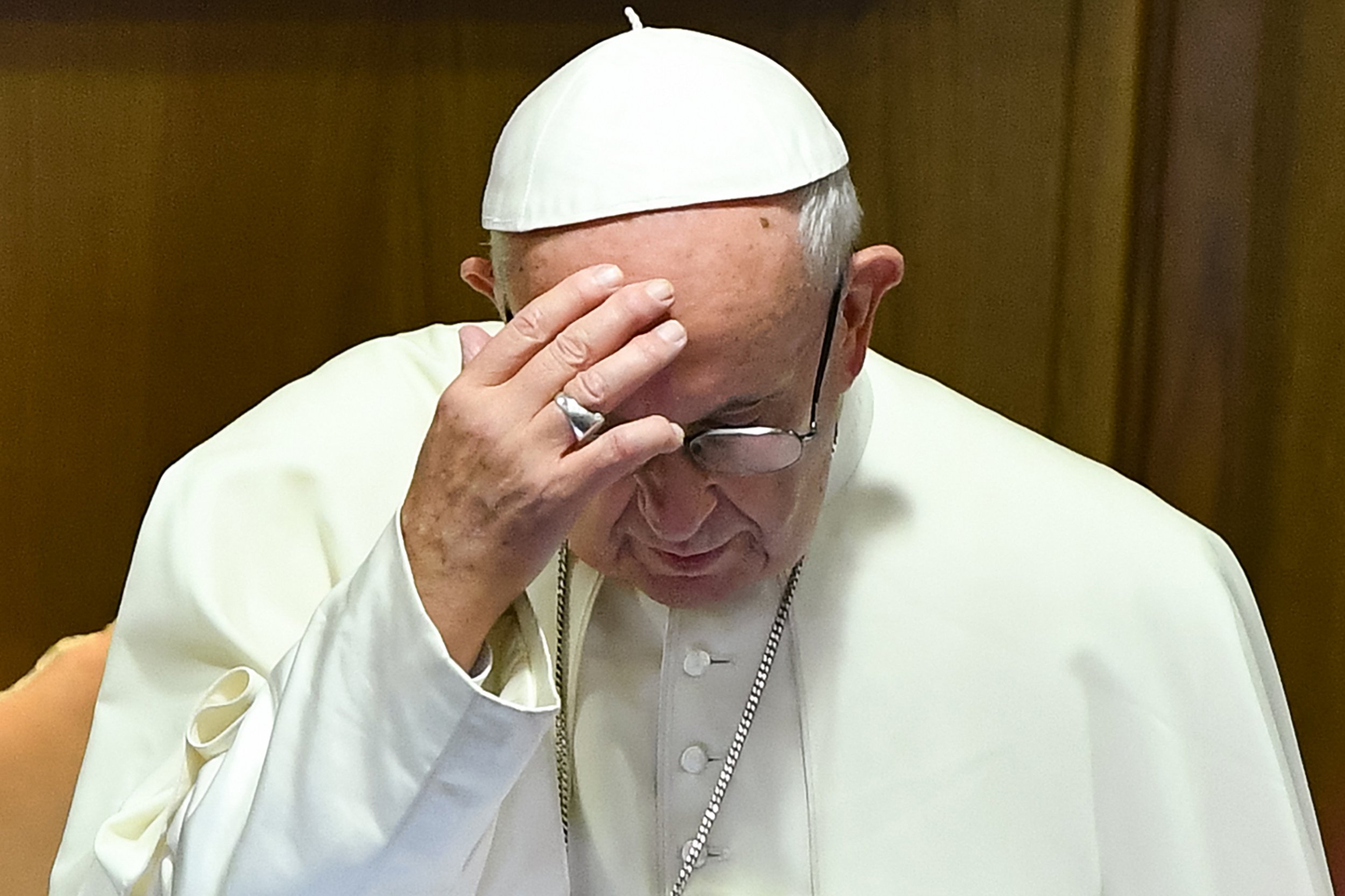 Pope Francis called on Catholics to pray for the church last week, saying that the devil is trying to divide it as cases of sexual abuse from around the world continue to make headlines.
"[The Church must be] saved from the attacks of the malign one, the great accuser and at the same time be made ever more aware of its guilt, its mistakes, and abuses committed in the present and the past," Francis said on September 29. He asked Catholics to say a special prayer every day in October, according to Reuters.
The pontiff has been referring to the devil as the "great accuser" ever since the Vatican's former ambassador, Archbishop Carlo Maria Vigano, published an 11-page accusation on August 26 saying the pope and dozens of other officials are covering up allegations against the former Washington, D.C., archbishop, Cardinal Theodore McCarrick.
"These days, it seems as if the Great Accuser has been unleashed and has it in for bishops. It's true, we're all sinners, all of us bishops," Francis told bishops on September 11, adding that the great accuser "looks to reveal the sins, so that they are seen, to scandalize the people."
Vigano released a second statement on September 29 saying that the Vatican has yet to respond to his accusations and that Francis has "compared me to the great accuser, Satan, who sows scandal and division in the Church – though without ever uttering my name."
The head of the Vatican's bishop's office came to the defense of Pope Francis on Sunday. Cardinal Marc Ouellet wrote an open letter to Vigano, calling his claims "blasphemous" and telling the archbishop to "come out of your hiding place," according to the Associated Press.
"In response to your unjust and unjustified attack, dear Vigano, I conclude that your accusation is a political setup without any real foundation that could incriminate the pope, and I repeat that it has profoundly wounded the communion of the church," Ouellet wrote.
The Vatican announced a new investigation into McCarrick's case on Saturday and how he rose through the church's hierarchy, more than a month after Vigano's original accusations.
"The Holy See is conscious that, from the examination of the facts and of the circumstances, it may emerge that choices were taken that would not be consonant with a contemporary approach to such issues," a statement from the Vatican said, The New York Times reported. "However, as Pope Francis has said: 'We will follow the path of truth wherever it may lead.'"