Pope Francis Calls Euthanasia Sign of 'Throwaway Culture' That Sees Elderly as 'Disposable'
A growing movement to legalize euthanasia across European countries prompted Pope Francis to call the act a sign of "throwaway culture" that treats elderly populations as "disposable," in a recent interview.
Speaking during a radio interview broadcast earlier this week, the pope called support for euthanasia "one of the tragedies of today's European culture."
"What is (deemed) useless is discarded. Old people are disposable material; they are a nuisance. Not all of them, but of course, in the collective subconscious of the throwaway culture, the old, the terminally ill, and unwanted children, too; they are returned to the sender before they are born," the pope told COPE, a radio station owned by the Spanish bishops' conference, according to Catholic Review.
"This throwaway culture has marked us. And it marks the young and the old. It has a strong influence on one of the tragedies of today's European culture," he added.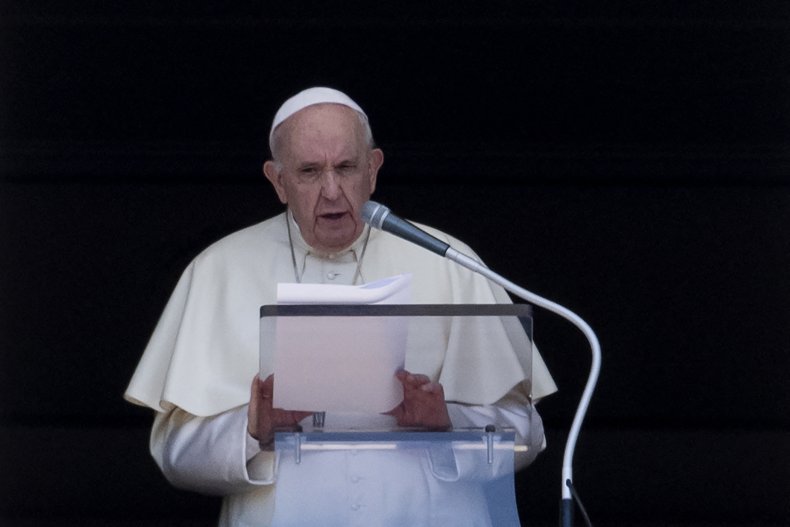 Pope Francis' comments come weeks after campaigners in Italy launched a petition to reverse a law banning assisted suicide, making the country the latest in Europe to move toward legalizing the act.
The petition was started to support the case of an Italian quadriplegic, identified as Mario, who asked doctors to end his life 10 years after he was left paralyzed by a car accident, according to Politico.
So far, the petition has received over 750,000 signatures, which is enough to hold a public referendum on the issue next year. According to the news outlet, polls have suggested that as many as 90 percent of Italians back the legalization of the assisted suicide.
In an open letter to Italian Health Minister Roberto Speranza last month, Mario said he lived "in constantly increasing pain," adding that, "Just as I have the right to treatment, I have the right to end my suffering."
Other European countries, including Spain, Belgium, the Netherlands and Luxembourg already allow physician-assisted suicide, in which a doctor is permitted to help a patient end their life if they choose.
In other nations such as Germany, Austria, Switzerland, Finland and Norway, in certain circumstances patients can elect for "passive euthanasia," or choose to not receive certain treatments that would prolong their lives, according to Catholic Review.
Outside of Europe, euthanasia is also legal in nations including Canada, New Zealand, and several states in Australia.
Euthanasia has long been rejected in the Vatican. During last week's interview, Pope Francis added that supporters of assisted dying often use "the idea of compassion, 'that this person may not suffer.' But what the church is asking is to help people to die with dignity. This has always been done."
In 2019, the pope similarly encouraged doctors faced with legislative changes around the world to "reject the temptation, to use medicine to support a possible willingness of the patient to die, providing assistance for suicide or directly causing death by euthanasia," according to Politico.