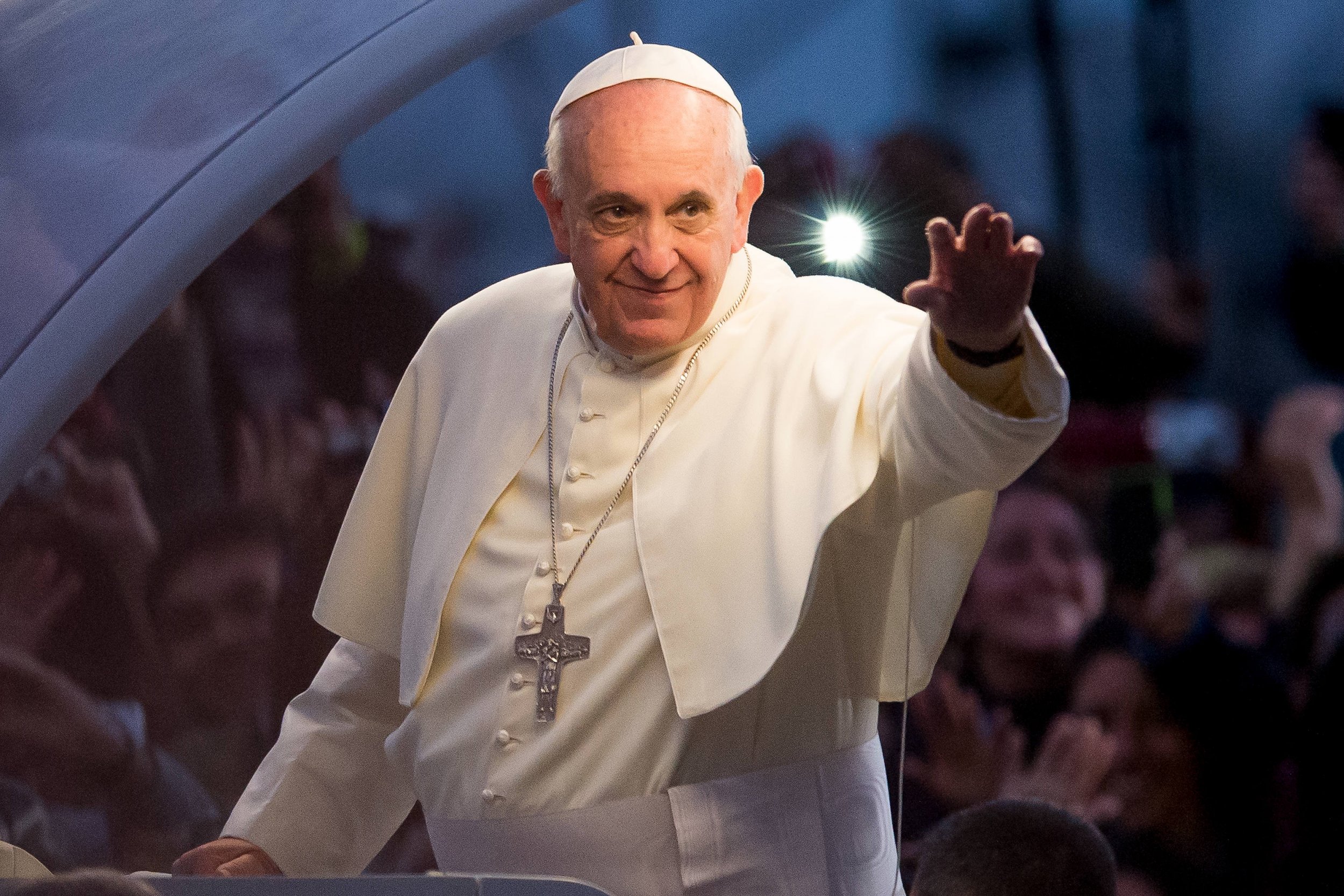 Pope Francis doubled-down on his demand that Catholics reject the death penalty Wednesday, calling it "contrary to the Gospel" and "inhumane" to human dignity.
"The death penalty is an inhumane measure that humiliates, in any way it is pursued, human dignity," Francis told a crowd of Catholic leaders on the 25th anniversary of the Catechism of the Catholic Church, a book of Catholic doctrine.
"It is, of itself, contrary to the Gospel, because it is freely decided to suppress a human life that is always sacred," he continued. "In the final analysis, God alone is the true judge and guarantor."
The Catholic Church acknowledges capital punishment, but said its use should be "very rare, if not practically nonexistent." The church officially believes that the death penalty deprives a person of redemption and favors non-lethal punishment.
Rehabilitation is "sufficient to defend and protect people's safety," the Vatican says in the Catechism. But the Pope's comments sparked speculation that he might shut that narrowly open door.
Francis would face an uphill battle in the United States, especially among Republicans. A 2016 study from the Pew Research Center found that 72 percent of GOP members support the death penalty in murder cases — much higher than the 49 percent of Americans who favor it. Overall, 42 percent of Americans opposing the capital punishment, the lowest support for the death penalty in 40 years.
Francis began to strengthen the Catholic opposition to the death penalty in 2015, writing, "No man ever, not even the murderer, loses his personal dignity," and emphasizing that redemption must always exist. His predecessors in The Vatican have asked governments around the world to not condemn people to death, but Francis has firmly rejected the death penalty in all forms.
The United States recently voted against a U.N. resolution supporting the end of capital punishment, a proposal that also condemned the death penalty as punishment for LGBT relationships.
The U.S. was criticized for its vote, which put America on the same side of the issue as documented human rights abusers as Saudi Arabia, Iraq, China and the United Arab Emirates.