Pope Francis Says Sex Abuse Victims Are Slandering Catholic Bishop They Say Helped Commit Sex Crimes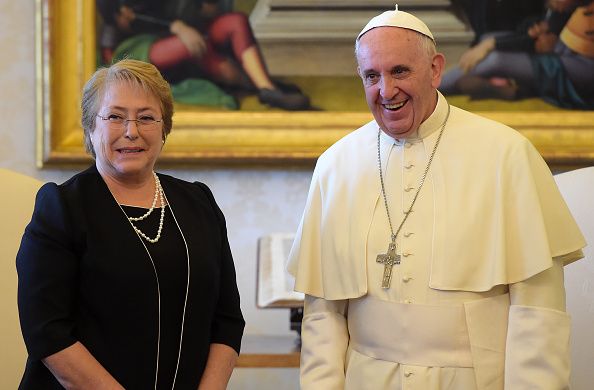 Pope Francis accused sex abuse victims of slandering a Catholic bishop they said was complicit in their abuse, angering Chileans at the end of his visit to the South American nation.
The pope's shocking comment referred to Bishop Juan Barros, whom victims and advocates condemned for covering up sex crimes committed by Rev. Fernando Karadima. The scandal has rocked Chilean trust in the Catholic Church.
Until he saw proof that Barros was complicit, the pope said on Thursday, accusations against him were "all calumny," or false slander against his reputation.
"The day they bring me proof against Bishop Barros, I'll speak," Francis told a reporter. "There is not one shred of proof against him. It's all calumny. Is that clear?"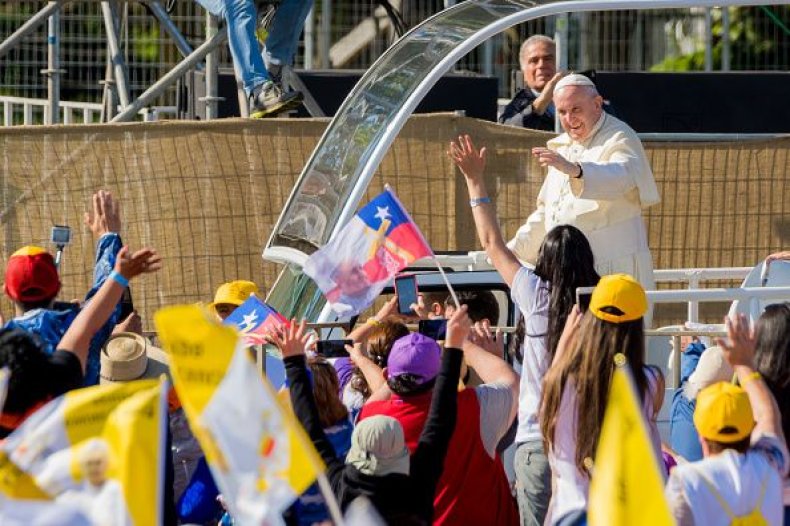 Chileans have lost faith in the church because of how it has handled Karadima's crimes, said several religious and academic leaders. And victims criticized the need for "proof," saying they deserve to be believed regardless.
"As if I could have taken a selfie or a photo while Karadima abused me and others, and Juan Barros stood by watching it all," tweeted a Barros accuser named Juan Carlos Cruz. "These people are truly crazy, and the pontiff talks about atonement to the victims. Nothing has changed, and his plea for forgiveness is empty."
Karadima was removed from ministry in 2011 and sentenced by the Vatican to a lifetime of "penance and prayer" for crimes that were reported to the church as early as 2002. Initially, church officials didn't believe the reports, until victims went public and demanded an investigation. Victims said Barros knew of the abuse and saw it but did nothing; Barros has denied this.
Chileans were angered when Pope Francis named Barros the bishop of the southern diocese of Osorno in 2015, so much so that many Catholics and priests in the diocese refuse to recognize him as their bishop and mounted a protest when he arrived to his post. The pope called the controversy in Osorno "stupid" but looked to smooth things over during his visit this week.
"I feel bound to express my pain and shame, shame I feel for the irreparable damage caused to children by some ministers of the Church," the pope said Tuesday. "I am one with my brother bishops, for it is right to ask for forgiveness and to make every effort to support the victims, even as we commit ourselves to ensuring that such things do not happen again."