Pope Francis Comforts Family of Murdered Brazilian Activist and Politician Marielle Franco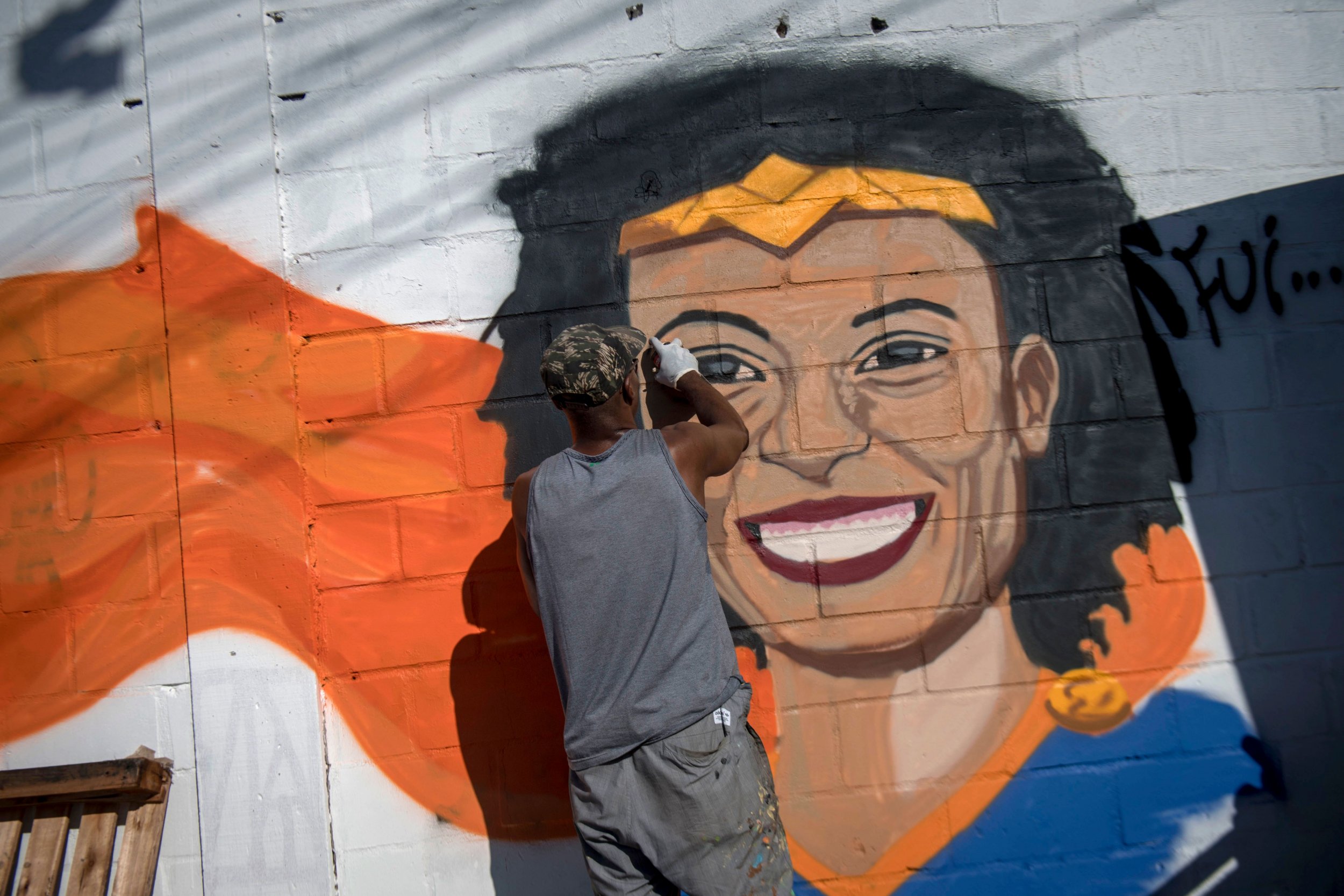 Pope Francis spoke to the family of Marielle Franco, the Brazilian activist and politician who was assassinated in her native Rio de Janeiro along with her driver Anderson Pedro Gomes on March 14.
Franco was a member of the left-leaning Party for Socialism and Liberation (PSOL) in Rio's City Council and a champion of the rights of LGBT minorities, women, black people and favela residents.
Her 19-year-old daughter Luyara Santos wrote a brief letter to the pope on Monday, in which she described her mother as a strong believer who taught her the most important thing in life is love, according to the Italian newspaper La Stampa. Moved by the letter, Francis reached out to the young woman via phone, ending up speaking to her grandmother, Franco's mother Marinete.
News of the phone call was shared during a mass in Franco's memory held at the Nossa Senhora do Parto church on Wednesday, a week from her death as it is a tradition in the Catholic Church.
"She was so moved that she did not understand much of what he said. She said that the Pope said Marielle's name, expressed solidarity and said he was praying for the family," said Franco's sister Anielle Silva, as quoted by Brazilian newspaper O Globo.
Further confirmation of the call came from Andressa Caldas, institutional relations director at Mercosur's Institute of Public Policy and Human Rights, who thanked the people who made the contact possible in a message on Facebook. "It's moving to see the spread of this network of love and solidarity. Marielle did that. She'll keep doing it. Politics with love" she wrote, concluding her message with the #MarielleVive, one of the two hashtags used internationally to celebrate Franco's life and political activism—the other one being #MariellePresente.
News of the activist's assassination shocked Rio. Franco had recently been campaigning against the killing of young men in the slums, where the police have been conducting a controversial campaign against organized crime that often sees innocent residents caught in the crossfire.
Thousands of people in Rio and in cities across the world marched to demand justice for Franco. Award-winning actor Viola Davis also offered her solidarity with protesters in a message published on her Facebook page on Tuesday. "Just read about this courageous woman #MarielleFranco, who fought for the rights of the poor in the Favelas. I'm standing and fighting with you Brazil!! Viva Marielle and Anderson!!!" the message read.
Brazilian President Michel Temer called Franco's death "an act of extreme cowardice" and promised federal police's help with the investigation so that the crime would "not go unpunished." Temer gave the army control over security in Rio last month, a militarization of the police force that Franco, who was critical of the president, strongly opposed.