Pope Francis Compares Abortions After Prenatal Tests to Nazi Eugenics: Love Children 'As God Gives Them to Us,' Says Pontiff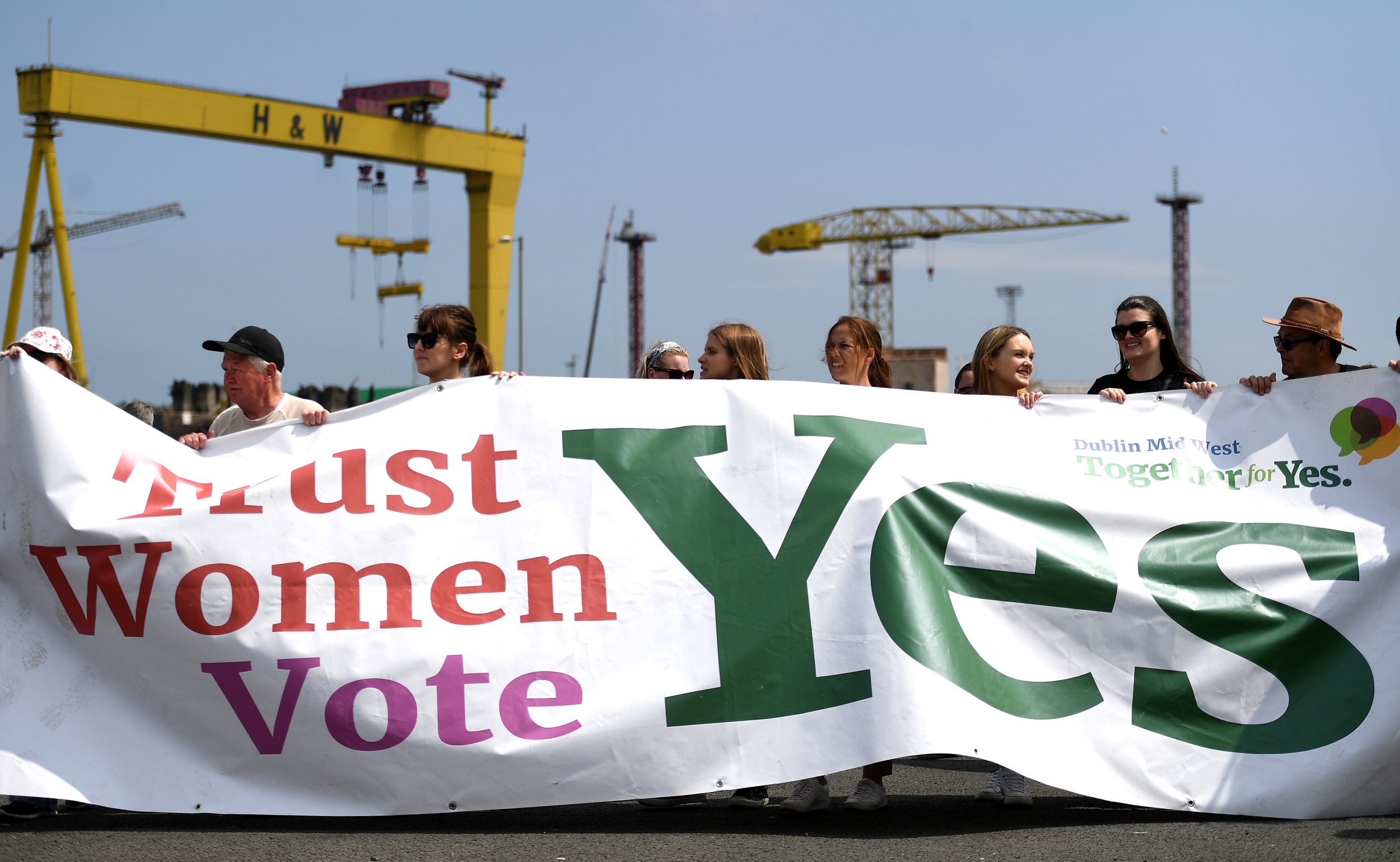 Pope Francis said parents who choose to terminate their pregnancies after pre-natal tests reveal a fetus is facing health problems are essentially following Nazi-era eugenics policies by deciding which children get to live. He said parents must love and embrace the children that God gives them, The Associated Press reported Saturday.
The pope, who has in the past seemed to take a softer stance on abortion rights compared with his predecessors in the largely conservative Catholic Church, made his informal remarks during a meeting with an Italian family association. "Last century, the whole world was scandalized by what the Nazis did to purify the race. Today, we do the same thing but with white gloves," the pope was quoted as saying by the ANSA news agency and the SIR agency of the Italian bishops' conference.
The pope added that parents must take children "as God gives them to us."
Pope Francis is not pro-abortion rights, but has urged the church to be forgiving toward the practice in the past. In 2016, the church said it would allow its priests to grant absolution for abortion, which the church considers a sin. The pope said in his official remarks that abortion was "a grave sin, since it puts an end to an innocent life," but "there is no sin that God's mercy cannot reach and wipe away when it finds a repentant heart seeking to be reconciled with the Father." At the time, the decision was heralded as a sign that the pontiff was trying to push the church to become a more forgiving and inclusive institution.
In the U.S., nearly half of all pregnancies are unintended and of those, 40 percent end in abortion, according to The Guttmacher Institute, a reproductive rights research group. Roughly one in four women will have an abortion by age 45.5.
Prenatal tests can sway whether women choose to have an abortion in some cases. Up to 85 percent of women who are told their child could have Down syndrome elect to have an abortion.
Eugenics was a scientific study in the early 20th century that focused on so-called desired heritable characteristics to improve mankind. Nazis embraced eugenics to support killing entire races.