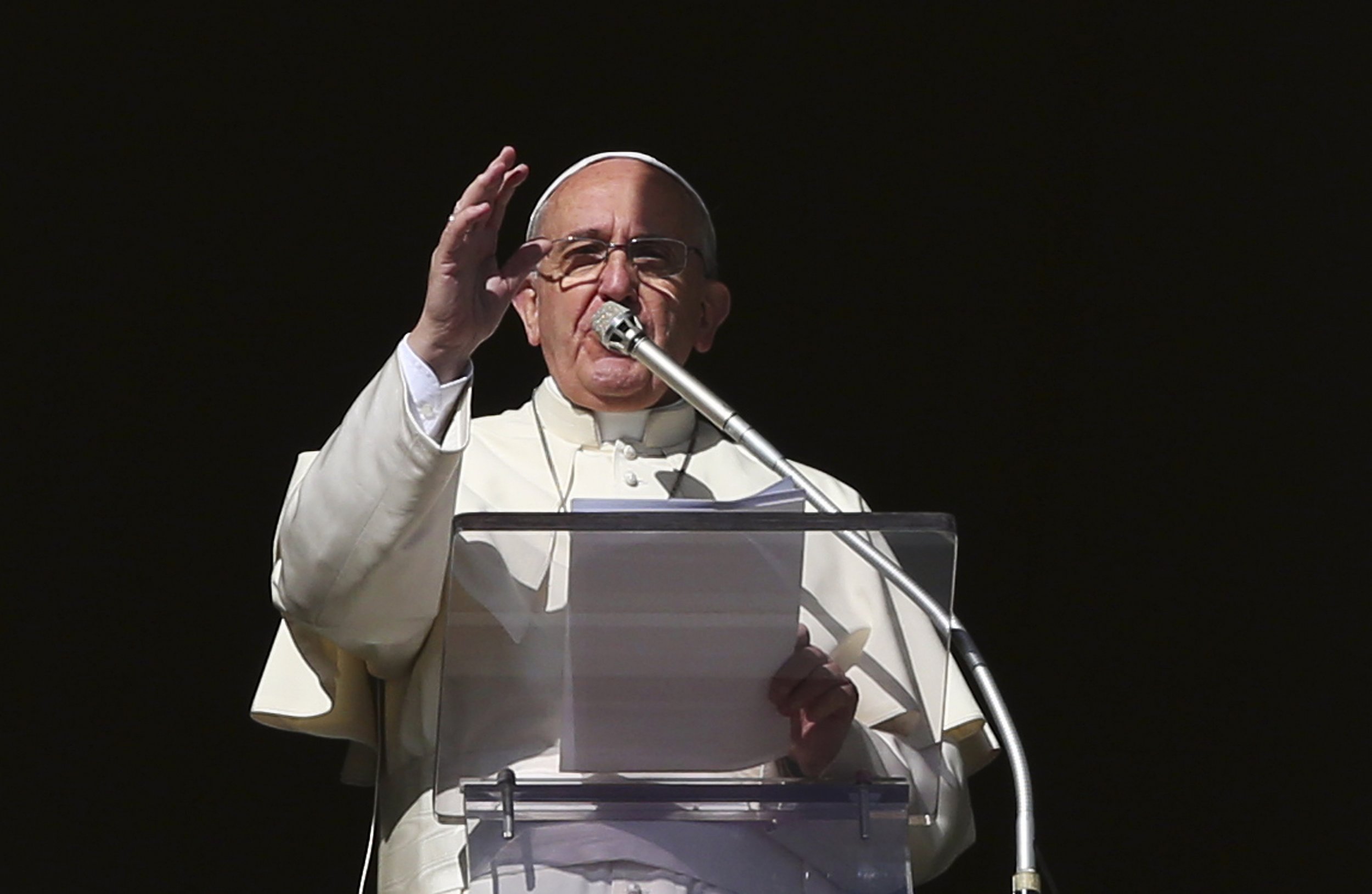 On Saturday, Pope Francis publicly condemned euthanasia at a meeting with the Association of Italian Catholic Doctors, saying that it instilled "a false sense of compassion" and is "a sin against the creator," the Associated Press reported.
Francis's words come at a crucial time for the growing right-to-die movement, which gained attention recently with the highly publicized story of 29-year-old Brittany Maynard, who chose to take her own life under Oregon's "Death With Dignity" law after grappling with terminal brain cancer. Maynard advocated heavily for assisted suicide in the final days of her life.
While Francis didn't refer to Maynard's case specifically, the Vatican has denounced her decision. A bioethics official from the Vatican had previously called Maynard's choice "reprehensible," according to Yahoo News.
At Saturday's meeting, Francis also denounced in vitro fertilization, which he called "the scentific production of a child," embryonic stem cell research ("using human beings as laboratory experiments to presumably save others" and abortion.
Since his Papal inauguration in March 2013, Francis has been notably more progressive than previous leaders of the Catholic Church. USA Today reports that an American cardinal was removed from his high-ranking position last week for refusing to give Communion to pro-choice Catholic politicians during church services. Last month, the Pope made statements about the validity of evolution, taking a step towards bridging the tenuous gap between religion and science.