Pope Francis Condemns Sri Lanka Attacks as 'Cruel Violence' in Speech Before Annual Easter Mass at Vatican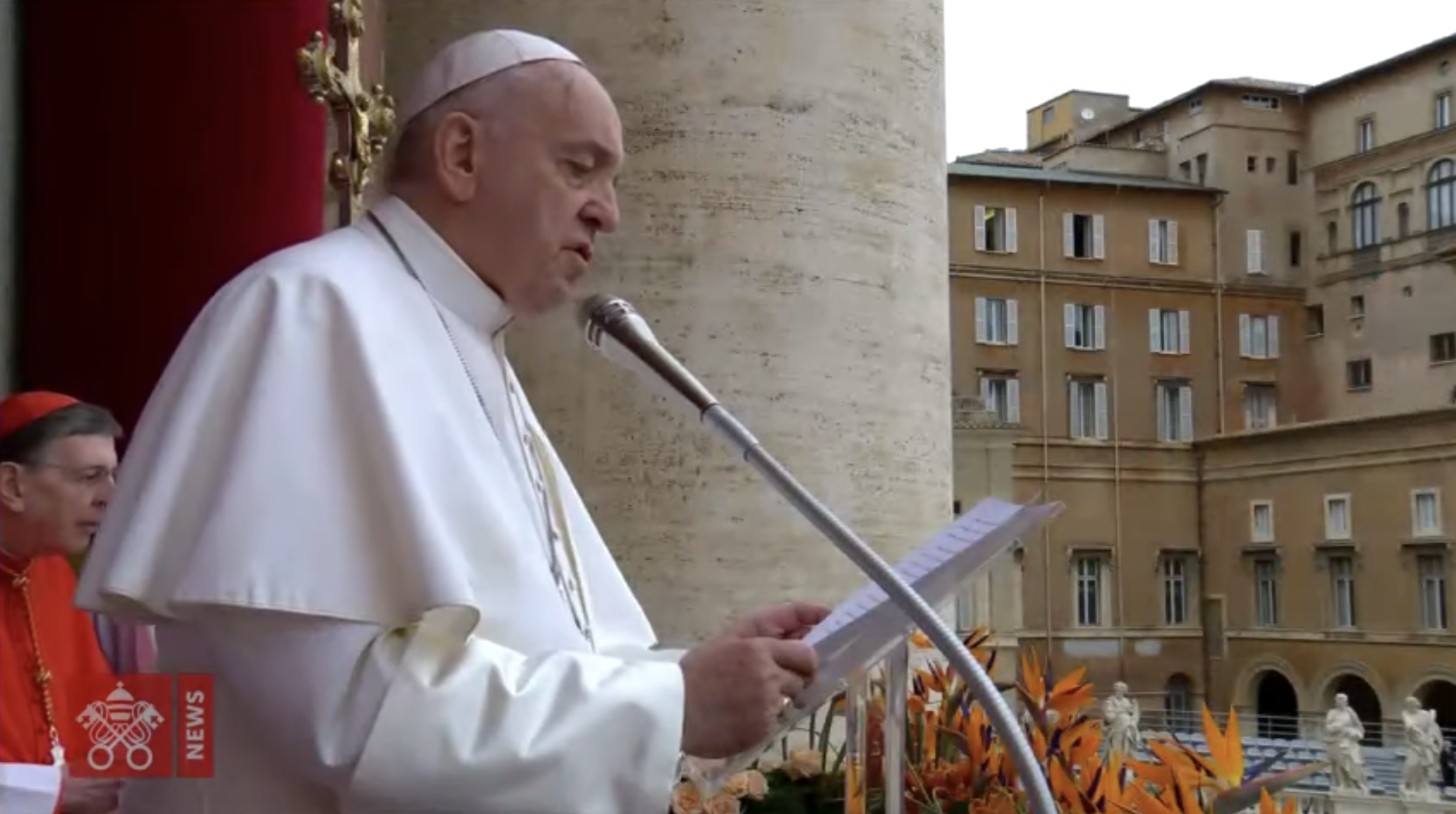 Only hours after a series of explosions in Sri Lanka left scores of victims dead and injured, Pope Francis used some time before his annual Easter Sunday mass to condemn the cruelty and express sympathy for those affected.
Speaking to the large crowd gathered in St. Peter's Square on Sunday, Pope Francis delivered his "Urbi et Orbi" — to the city and the world — message.
"I learned with sadness and pain of the news of the grave attacks, that precisely today, Easter, brought mourning and pain to churches and other places where people were gathered in Sri Lanka," said the pontiff, according to a translation provided by Reuters. "I wish to express my affectionate closeness to the Christian community, hit while it was gathered in prayer, and to all the victims of such cruel violence," he added.
Pope Francis concluded, "I entrust to the Lord those who have tragically died and I pray for the wounded and for all those who are suffering as a result of this dramatic event."
Cardinal Albert Malcolm Ranjith, the Arcbishop of Colombo, where most of the attacks occurred, echoed some of the pope's sentiments in a statement to the media Sunday, but also had some harsher words regarding the people behind the bombs.
"I would like to call upon all to pray that all those who are injured may be healed soon and that all those families who have lost someone may be consoled," said the archbishop. "I condemn to the utmost of my capacity this act that has caused so much death and suffering to the people. I'd also like to hold a very impartial, strong inquiry and find out who is responsible behind this act, and also to punish them mercilessly because only animals can behave like that. And I also wish to condemn this act in the strongest possible terms. I ask all our Sri Lankan people not to take the law into their own hands and to maintain peace and harmony in this country."
In the early hours of Sunday, attackers set off bombs in six different locations, in three cities in Sri Lanka. According to initial reports, three hotels in the capital city of Colombo were targeted, all favorites with tourists — the Shangri-La, Cinnamon Grand and Kingsbury.
Another explosion occurred at St. Anthony's Shrine in Kochchikade, a town located north of Colombo. A second church, St. Sebastian's Church, in the town of Negombo, was attacked. Both were holding Easter Mass at the time of the explosions. The third church to be bombed was Zion Church, located in Batticaloa, a town situated on the eastern shore of Sri Lanka.