Pope Francis Decries All Abortion: Is It Legal to 'Hire a Hitman'?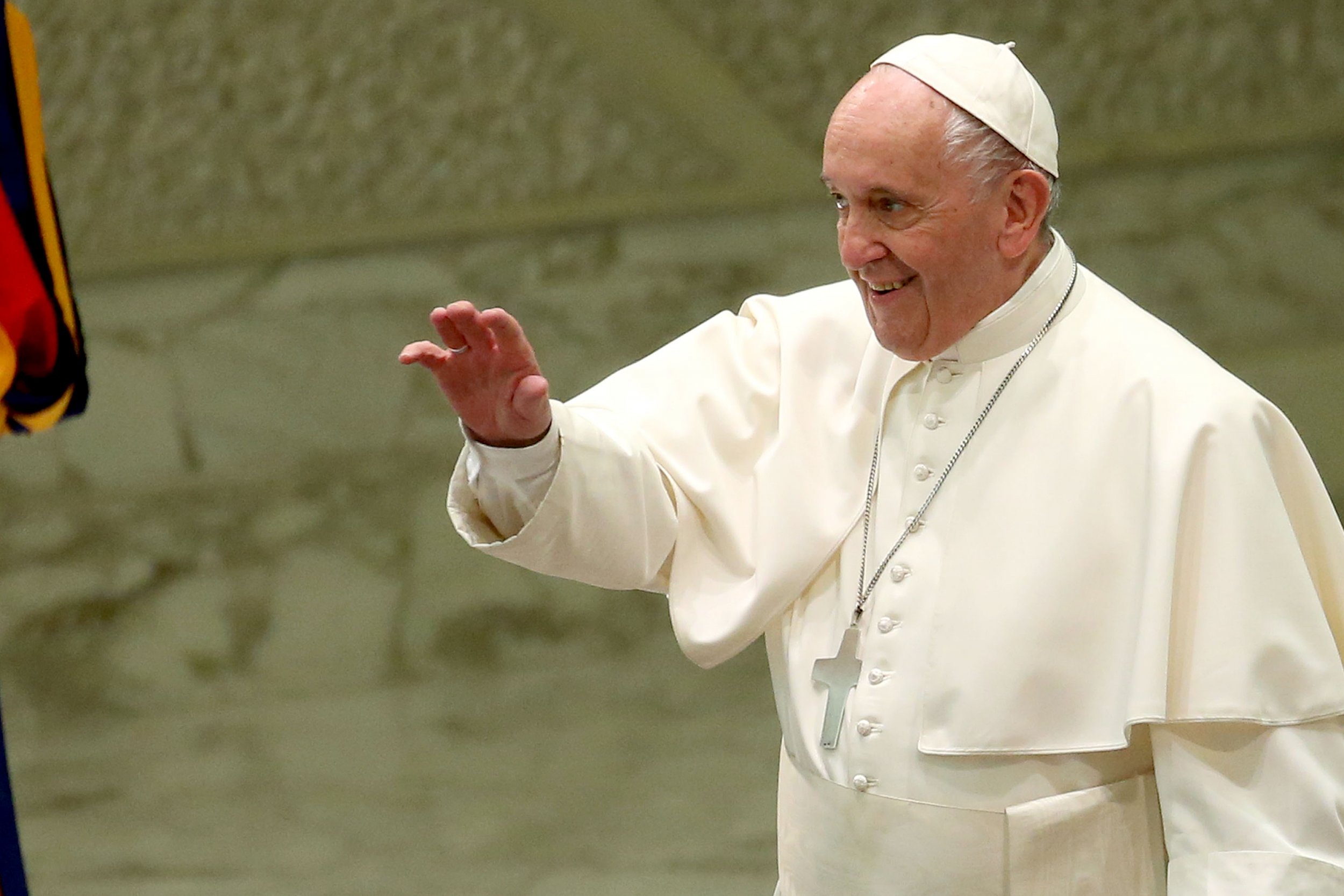 Pope Francis compared obtaining an abortion to hiring a "hitman" at a Vatican-sponsored anti-abortion conference Saturday.
Telling conference attendees in Vatican City that human beings are "never incompatible with life," the pope defended this anti-abortion stance, even in cases where the fetus is sick or nonviable.
The pontiff called on doctors to encourage mothers to carry these pregnancies to term. A fetus that is fated to die during or just after birth should receive medical care in vitro, he said.
"Is it licit to throw away a life to resolve a problem?" Francis asked. "Is it licit to hire a hitman to resolve a problem?"
The pope appeared to suggest that encouraging women to carry nonviable pregnancies to term could have a salutary impact on their mental health.
"Taking care of these children helps parents to grieve and not only think of it as a loss, but as a step on a path taken together," Francis said.
His comments come in amid a wave of anti-abortion legislation considered and enacted by state lawmakers in several American states. Alabama's law — considered the most stringent, and set to take effect later this year — would effectively ban all abortions, even in cases of rape or incest. Only the mother's physical health is generally provided for as an exception to these recent restrictions.
Pope Francis, while representing a historically conservative institution, has been generally regarded as a reformer, having advocated for incremental changes to conservative orthodoxy within the Catholic Church. He wrote a landmark encyclical on climate change and the degradation of the environment. He called for the church to love and embrace members of the LGBT community, including a concession that homosexual tendencies "are not a sin." The pope is outspoken among other leaders in the Vatican, and his relatively liberal shift on these issues has prompted some backlash among conservative insiders.
However, staunch opposition to abortion remains a key area where the pope has stayed in sync with traditional Catholic doctrine.
Francis has in the past expressed sympathy for women who obtain abortions, but this hasn't swayed his definitive stance on the issue.
American attitudes about abortion have remained somewhat flat since the 1970s, fluctuating within around 10 percentage points over the past several decades. Currently, Americans remain divided on their support for abortion rights. According to Gallup, nearly half of Americans self-identify as "pro-choice," while an equal proportion identifies as "pro-life."
Support for abortion emerges more clearly when respondents are asked more specific questions about abortion: 79 percent of Americans believe abortion should be legal in at least certain circumstances, with half of Americans believing that only under certain circumstances should abortion be legal. Only 18 percent of Americans polled think abortion should be outlawed completely, according to a Gallup survey in 2018.