Pope Francis Doesn't Rule Out Pets in Heaven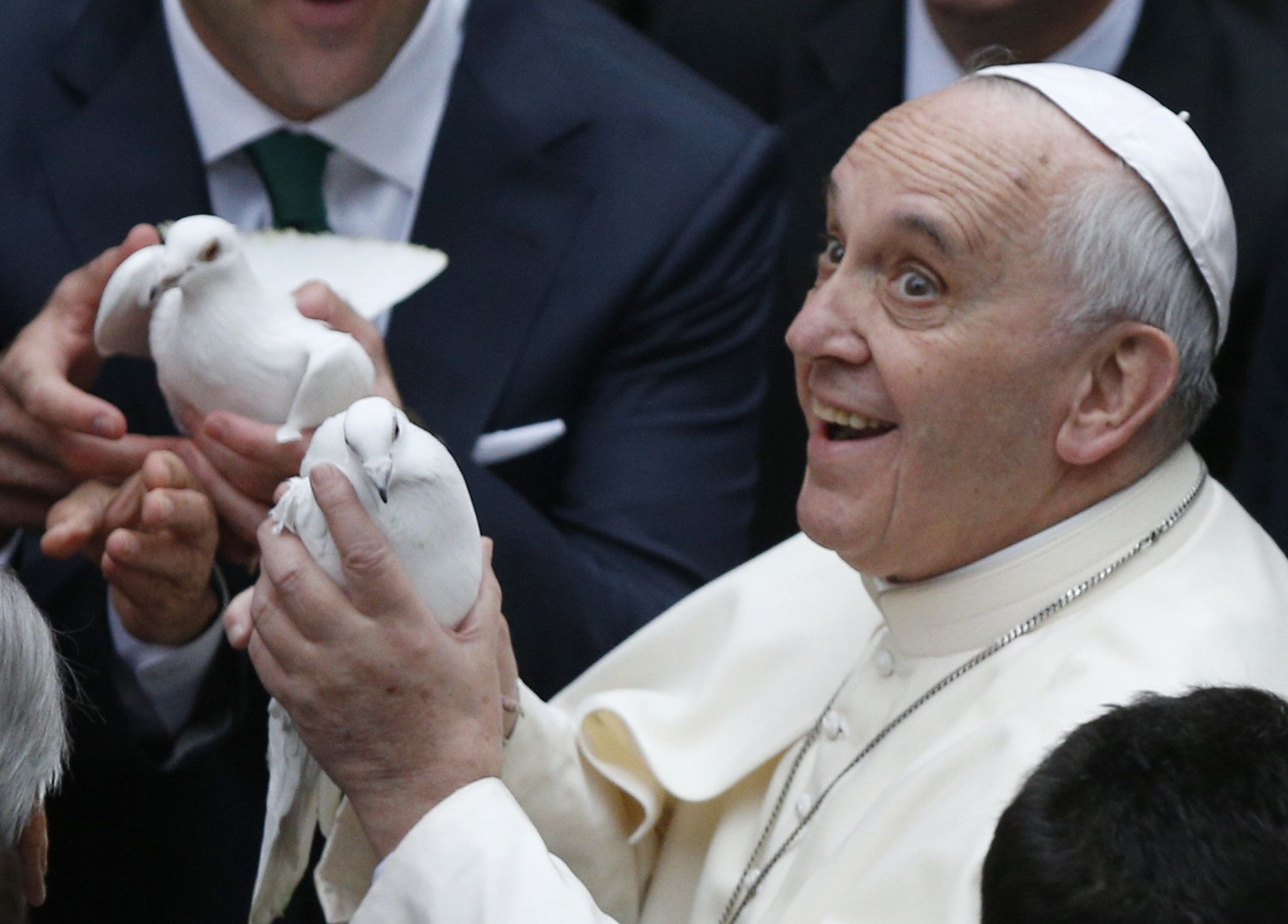 Updated | Pope Francis, vicar of Jesus Christ, successor of the prince of the Apostles, supreme pontiff of the Universal Church, primate of Italy, archbishop and metropolitan of the Roman province, sovereign of Vatican City-State, servant of the servants of God, reportedly weighed in last week on one of the most pressing theological question our ours, or any, generation: Can dogs go to heaven?
According to Italian news daily Corriere Della Sera and The New York Times, maybe. The papers reported last week that Pope Francis said, "we will see our animals again in the eternity of Christ. Paradise is open to all of God's creatures." Those remarks were later debunked as a statement originally made by Pope Paul VI. An anecdote about Pope Francis consoling a distraught child whose dog had died was also later retracted by the Times. Pope Francis's actual quote? "Holy Scripture teaches us that the fulfillment of this wonderful design also affects everything around us."