Pope Francis Suggests Donald Trump 'Is Not Christian'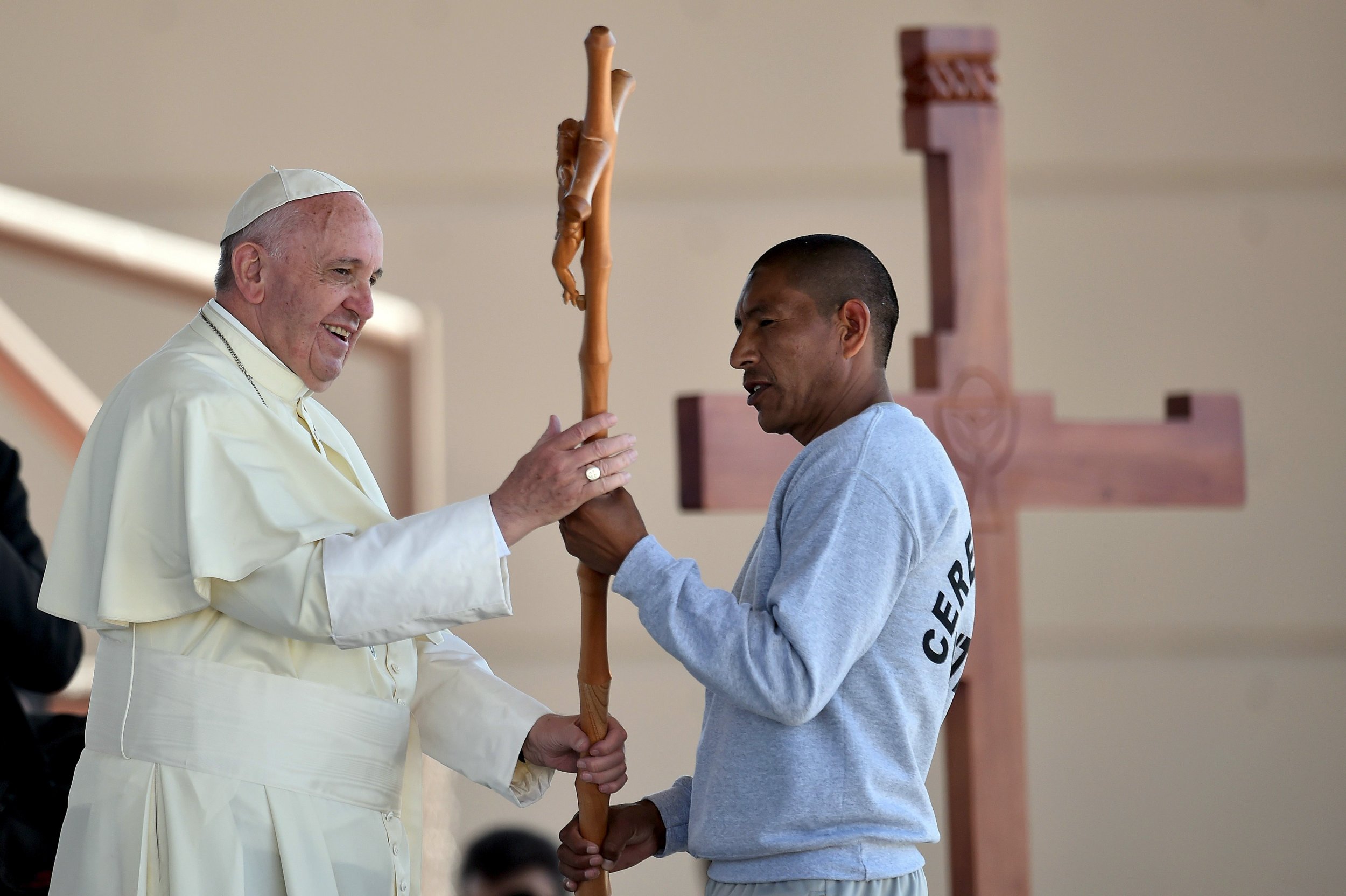 Republican presidential front-runner Donald Trump, or anybody "who thinks only about building walls, wherever they may be, and not building bridges, is not Christian," Pope Francis told reporters aboard his plane on Thursday.
The pope's remark came after a six-day visit to Mexico, where the leader of the Roman Catholic church emphasized the plight of refugees and migrants, who have entered the United States from El Salvador, Guatemala and Honduras in increasing numbers since 2014.
Trump immediately fired back at the pope. "If and when the Vatican is attacked by ISIS, which as everyone knows is ISIS's ultimate trophy, I can promise you that the Pope would have only wished and prayed that Donald Trump would have been President because this would not have happened. ISIS would have been eradicated unlike what is happening now with our all talk, no action politicians," Trump said in a statement.
"The Mexican government and its leadership has made many disparaging remarks about me to the Pope, because they want to continue to rip off the United States, both on trade and at the border, and they understand I am totally wise to them. The Pope only has heard one side of the story—he didn't see the crime, the drug trafficking and the negative economic impact the current policies have on the United States."
In fact, much of Francis's trip was spent in the northern regions of the country, where the ongoing battles between drug cartels and police are most evident.
The pope's remark came during a wide-ranging press conference in which the leader of the Roman Catholic Church also suggested that women in regions affected by the Zika virus could be permitted to use artificial birth control.