Pope Francis in Dublin: Pope Addresses Abuse Scandals, Offers No Solutions
At the start of his visit to Ireland on Saturday, Pope Francis responded to the global outcry surrounding the lack of response by Catholic officials to punish priests who have raped and molested children.
"The failure of ecclesial authorities — bishops, religious superiors, priests and others — to adequately address these repugnant crimes has rightly given rise to outrage, and remains a source of pain and shame for the Catholic community," he said in a speech to government officials at Dublin Castle. "I myself share these sentiments."
Though he says he shares the outrage in the failure of Catholic officials to take action over these, he has offered no new solutions on how to deal with the crisis. He cited the measures taken by his predecessor, Pope Benedict XVI, in response to the scandals, though Benedict also did not offer any concrete solutions to the issue.
"The church in Ireland, past and present, has played a role in the welfare of children that cannot be obscured," Pope Francis continued. "It is my hope that the gravity of the abuse scandals, which have cast light on the failings of so many, will serve to emphasize the importance of the protection of minors and vulnerable adults on the part of society as a whole."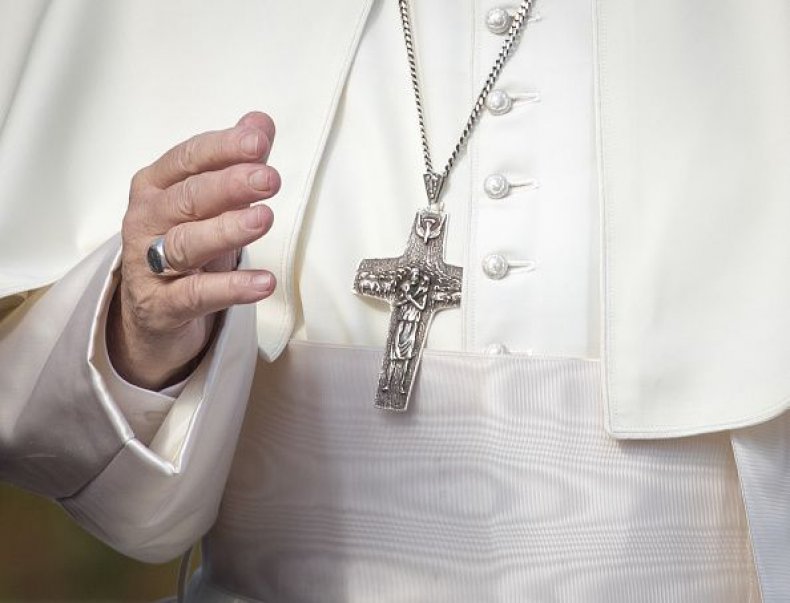 Francis is the first pontiff to visit the country in nearly 40 years for the World Meeting of Families. The visit comes in the midst of controversy over survivors of sexual abuse within the Catholic church called for the church to fund a full investigation into claims of over 1,000 past molestations of minors.
A grand jury released a document that stated more than 300 priests sexually abused children in the state of Pennsylvania. Those accusations are among many global sexual abuse scandals that have come to light within the Catholic Church and its systemic failures to protect children.
Francis is expected to have private meetings with victims during his trip, Time reported on Saturday.