Pope Francis Easter Message Calls for Peace in Syria, Reconciliation in Middle East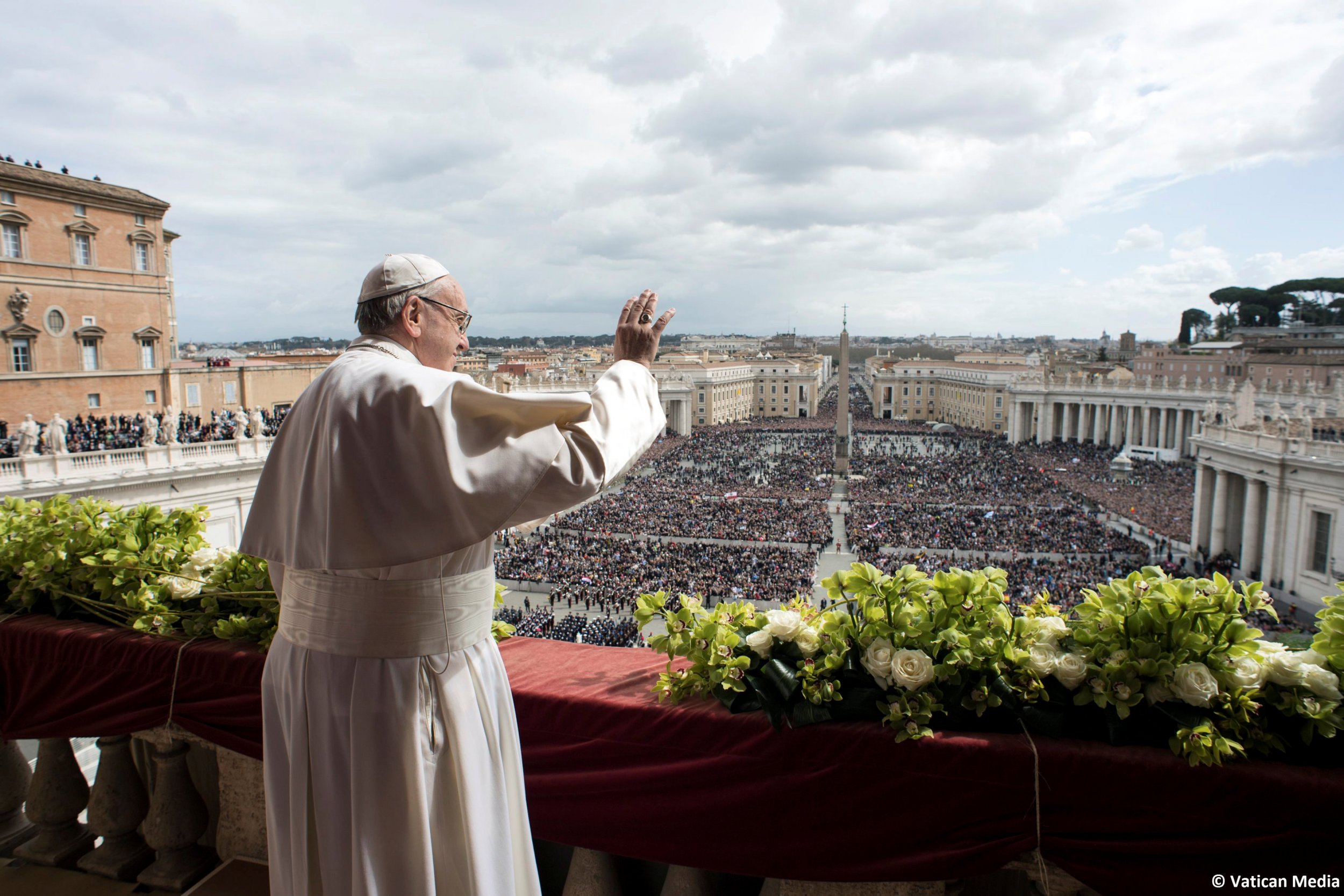 Pope Francis celebrated Easter Mass amid a crowd of tens of thousands at Saint Peter's Square early Sunday morning.
He kicked off his day tweeting to his 17 million Twitter followers: "Our faith is born on Easter morning: Jesus is alive! This experience is at the heart of the Christian message."
Upon being greeted by people from both Rome and around the globe, he delivered the traditional "Urbi et Orbi" (To the City and to the World) blessing to the crowd after the Mass.
During his Sunday message, he addressed war, conflict and called for peace. "Beginning with the beloved and long-suffering land of Syria," Pope Francis said. He went on to call for "reconciliation" to other countries in the Middle East, diminished tensions in the Korean Peninsula, and mentioned "hunger, endemic conflicts and terrorism" going on in some countries in Africa.
In a world "marked by so many acts of injustice and violence," the message of the resurrection offers hope, he said.
"It bears fruits of hope and dignity where there are deprivation and exclusion, hunger and unemployment; where there are migrants and refugees, so often rejected by today's culture of waste, and victims of the drug trade, human trafficking and contemporary forms of slavery," the pontiff said.
After speaking to the large crowd, he tweeted once more to wish a blessed holiday to people around the globe.
"Today we repeat that wondrous proclamation: "The Lord is truly risen, as He said!". A Blessed Easter to you all!," he wrote.
On Saturday evening, during the Easter Vigil, Pope Francis baptized eight individuals, including a Nigerian beggar turned hero who used his bare hands to disarm a thief in Italy, The Associated Press reports.