Pope Francis Tells The Media To Stop Pushing 'Fake News'
Pope Francis has warned journalists not to push sensationalized news stories that are incomplete, biased, or untruthful for the sake of quickness or profit.
"We must not fall prey to the 'sins of communication:' disinformation – that is, giving just one side of the argument – slander, which is sensationalistic, or defamation, looking for outdated and old things, and bringing them to light today; they are very grave sins, which damage the heart of the journalist and harm people," Francis told representatives from Catholic media outlets at a meeting in the Vatican on Saturday.
Francis went on celebrate the work of journalists as essential to democracies across the world and called on media outlets to deliver the world from misinformation.
"There is an urgent need for news communicated with serenity, precision, and completeness, with a calm language, so as to favor a fruitful reflection; carefully weighted and clear words, which reject the inflation of allusive, strident and ambiguous speech. It is important that, methodically and with patience, criteria of judgment and information be offered so that the public is able to understand and discern, and is not stunned and disoriented," Francis said.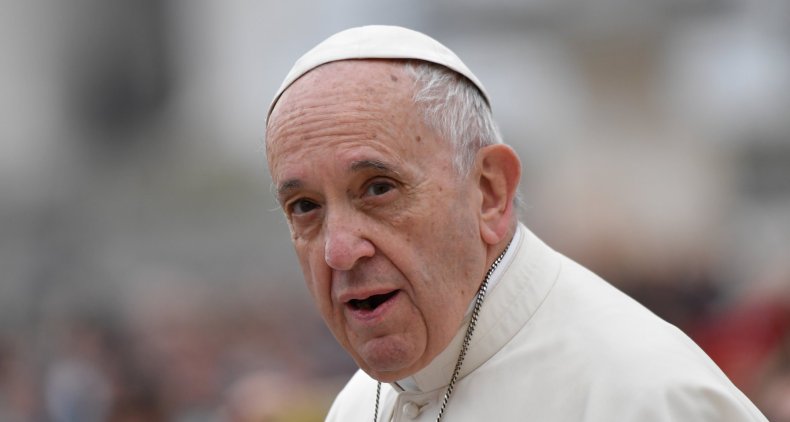 The pontiff's comments reflect a growing concern over the influence inaccurate reporting incurs across the world.
In the United States, "fake news" is credited with helping Donald Trump win last year's presidential election. In Europe, false reporting has been linked with Islamaphobic attacks against Muslims.
Attacking the media as inaccurate has also proven a promising political tactic for power-grabbing world leaders.
As reported by The New York Times earlier this week, authoritarian heads of state have taken upon President Donald Trump's constant criticism of the mainstream media as ways to deflect negative reports.
"When Amnesty International released a report about prison deaths in Syria, the Syrian president, Bashar al-Assad, retorted that 'we are living in a fake-news era.' President Nicolás Maduro of Venezuela, who is steadily rolling back democracy in his country, blamed the global media for 'lots of false versions, lots of lies,' saying 'this is what we call 'fake news' today,'" reported the Times.
Rulers in Myanmar and Rusia have also employed the tactic to deflect unwelcoming reports of ethnic cleansing and corruption, respectively.