As Trump Skips G7 Environmental Talks, Pope tells Oil Execs Climate Change Could 'Destroy Civilization'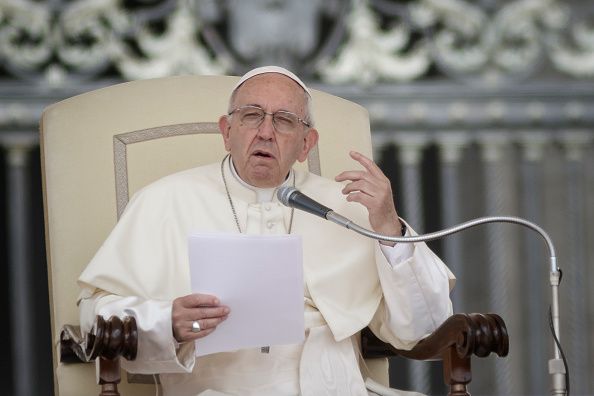 President Donald Trump will be leaving the G7 environmental summit early, but Pope Francis warned top oil executives on Saturday that climate change could "destroy civilization."
During a two-day conference at the Vatican, the Pope said the issue of global warming is of "epochal proportions," Reuters reported. In an effort to stop climate change, the Pope said the world needs to make an effort to stop using fossil fuels and start using clean energy.
"Civilization requires energy but energy use must not destroy civilization," he told the executives.
The Pope also noted that global issues like hunger and poverty are "interconnected" to climate change and accessible electricity.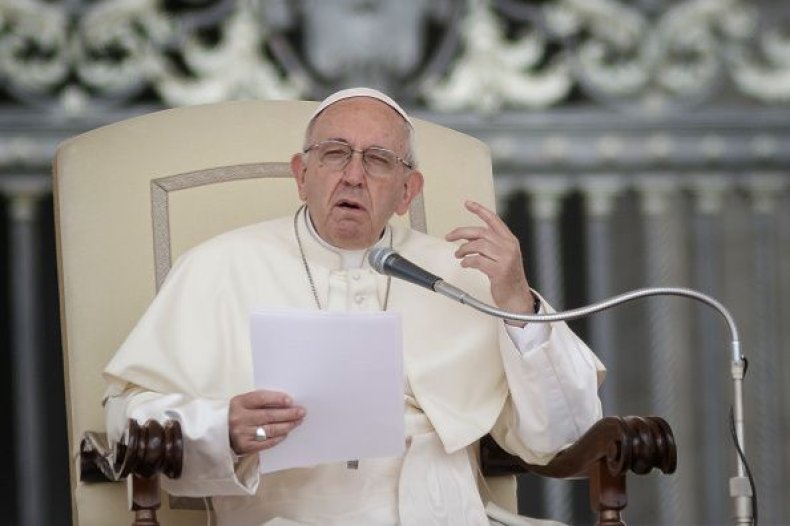 "We know that the challenges facing us are interconnected. if we are to eliminate poverty and hunger ... the more than one billion people without electricity today need to gain access to it," he said. "But that energy should also be clean, by a reduction in the systematic use of fossil fuels. Our desire to ensure energy for all must not lead to the undesired effect of a spiral of extreme climate changes due to a catastrophic rise in global temperatures, harsher environments and increased levels of poverty."
Just last year, Trump pulled the U.S. out of the Paris Climate Accord. Trump has denied that climate change is real, calling global warming a "hoax". During their meeting in March 2017, the Pope gave Trump a copy of the 2015 encyclical on climate change before the administration made their decision to pull out of the agreement, TIME reported.
The climate encyclical, which is known as "Laudato Si" or "Praise Be to You," is Pope Francis's call to do something about climate change.
"Regrettably, many efforts to seek concrete solutions to the environmental crisis have proved ineffective, not only because of powerful opposition but also because of a more general lack of interest," Francis wrote. "Obstructionist attitudes, even on the part of believers, can range from denial of the problem to indifference, nonchalant resignation or blind confidence in technical solutions. We require a new and universal solidarity."
Trump will be leaving the climate change talks in Canada early to head to Singapore for his meeting with North Korean Leader Kim Jong Un on June 12, White House press secretary Sarah Huckabee Sanders told POLITICO.