Hats Off: Three-Year-Old Pilgrim Pinches Pope's Skullcap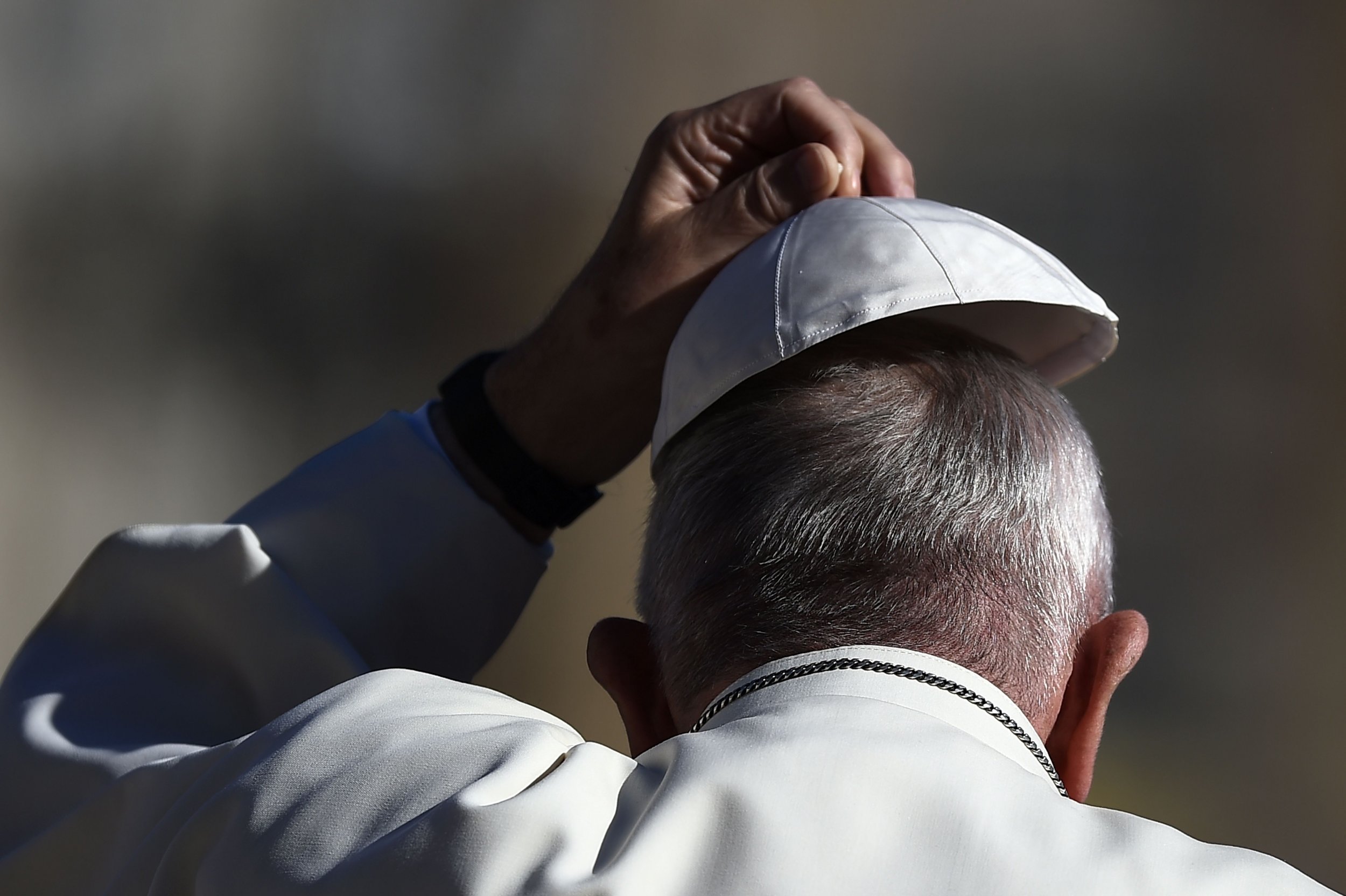 Pope Francis is regularly pictured laying his hands on the heads of faithful followers to impart a blessing.
But on Wednesday, it was the pope himself who had hands laid on his head by a three-year-old visitor to the Vatican. And the fleet-fingered girl removed the pontiff's white skullcap in the process.
Estella Westrick was visiting Rome with her family from Atlanta, Georgia, hoping to meet Francis following his audience in St. Peter's Square. Estella's godfather Mountain Butorac told CNN that the girl was "a little nervous" before meeting the pope.
But once she came face-to-face with Francis and the Argentine pope leaned in to give her a kiss on the cheek, she reached up and plucked his scullcap—known as a zucchetto—from his head before swiftly giving it back.
The girl's boldness prompted Francis to burst out laughing, along with Estella's family. And it prompted Butorac to wonder what more surprises the visit to Rome would hold. "It's her first full day in Rome. Who knows what she will get up to tomorrow," he told CNN.