Pope Francis Hates Adjectives: 'I am Allergic to Those Words'
Pope Francis has had enough of: adjectives.
"I am allergic to those words," he said in a speech to the Vatican communications team. One adjective in particular—"authentic"—was the focus of his attention.
"We have fallen into the culture of adjectives and adverbs, and we have forgotten the strength of nouns," His Holiness told the Dicastery for Communications. "Why say 'authentically Christian'? It is Christian! The mere fact of the noun 'Christian', 'I am Christ' is strong: It is an adjective noun, yes, but it is a noun."
In a speech on Monday, Pope Francis said it was crucial to make audiences understand "the weight of the reality of nouns that reflect the reality of people."
"And this is a mission of communication," he added, "to communicate with reality, without sweetening with adjectives or adverbs."
Pope Francis also urged his team to communicate without holding back—"putting all your irons on the fire"—and in a way that is "austere but beautiful." Not a flowery kind of beauty, he elaborated, but a beauty that expresses itself "through nouns."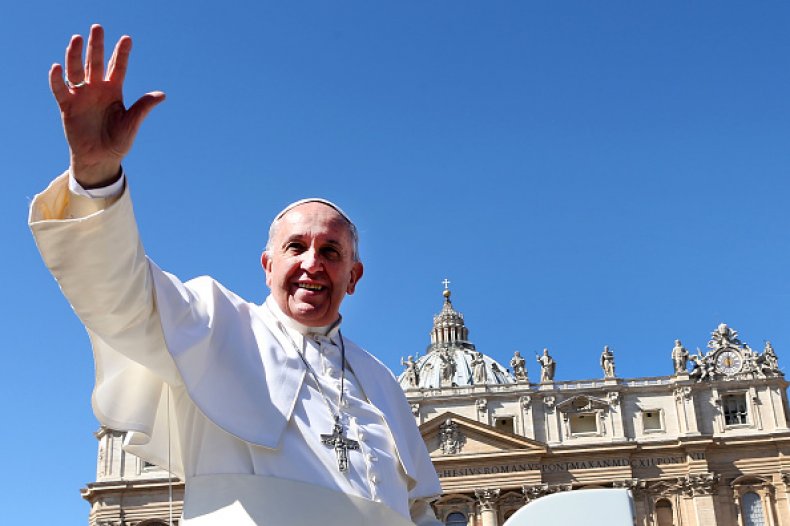 While he insisted "no investment is too great for spreading the Word of God," the Pope condemned crass advertising for the faith. "You must not behave like human business that try to attract more people," he said. "To use a technical word: you must not proselytize. It is not Christian to proselytize."
The past year has seen significant turnover in the Vatican's communications staff: After former Fox News journalist Greg Burke and his deputy, Paloma Garcia Ovejero, stepped down suddenly in late December 2018, Matteo Bruni became director of the Vatican press office in June.
In a December 31 tweet announcing his departure, Burke wrote that the experience of working at the Vatican had been "fascinating, to say the least," and offered the Pope "a big hug."
Less than two weeks before that, the Vatican announced two new appointments: Andrea Tornielli as the Dicastery for Communications' editorial director and Andrea Monda as editor-in-chief of the Vatican's newspaper, Osservatore Romano. The Vatican Dicastery for Communications remains overseen by prefect Paolo Ruffini.
The Pope's communications team, among other responsibilities, runs his Twitter account, which has a significant following in a wide variety of languages.
It seems they got the message: On Tuesday, his account tweeted, "Let us learn to call people by their name, as the Lord does with us, and to give up using adjectives."