Pope Francis Holds Meeting With Pro-LGBT Priest Who Angered Conservative Catholics
Pope Francis met with a priest who has recently been under fire from conservative Catholics for his stance in support of LGBT people on Monday.
American priest James Martin had a 30-minute private audience with the Pope at the Vatican Monday. The event was listed as part of the Pope's daily activities, though the Vatican does not publicize all of the Pope's private meetings.
Martin has been outspoken about his policy of ministering to openly LGBT Catholics. In 2017, the priest wrote a book on the subject, Building a Bridge: How the Catholic Church and the LGBT Community Can Enter into a Relationship of Respect, Compassion, and Sensitivity, and regularly advocates for LGBT Catholics at live events and online.
Martin is a member of the Jesuit branch of Catholicism. Pope Francis is the first pope from the religious order, which is also known as The Society of Jesus.
On Twitter, Martin reacted glowingly to his visit with the Pope, and seemed to take the meeting as an encouraging sign of progress for the cause of LGBT Catholics.
"One of the highlights of my life," tweeted the priest. "I felt encouraged, consoled and inspired by the Holy Father today. And his time with me, in the middle of a busy day and a busy life, seems a clear sign of his deep pastoral care for LGBT Catholics and LGBT people worldwide."
While Martin's support of LGBT Catholics is not new, he has recently received a fair amount of criticism for his position, especially online. Only weeks ago, at least one tweet made by Martin seemed to have actively ruffled the feathers of conservative Catholics who did not agree with his message.
"Many #LGBT Catholics still feel unwelcome in their own church. But good news: More parishes are now trying to make LGBT Catholics feel at home. Here, one parishioner talks about the welcome that he, his husband, and their son found at Holy Trinity in DC," said Martin in the tweet that included a video link.
The tweet inspired a rash of negative comments from apparently Catholics who took issue with the message. Martin was accused of "perpetuating evil," "parading sin as good" and ignoring "the negative effects homosexual behavior has on the individual and the community," among other comments.
Pope Francis seemed to take a different tact than Martin's recent critics, and was not reported to have made any similar comments in his visit with the Priest.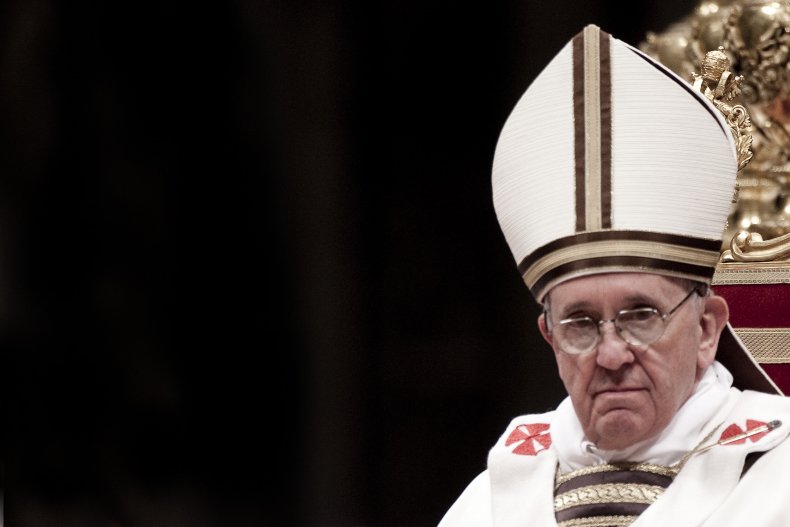 While conservative Catholics and detractors of Martin seem unlikely to be pleased with the meeting, it is not the first time the Pope has drawn the ire of a significant segment of his followers. In 2013, the pontiff responded to a question about homosexuality with "if a person is gay and seeks God and has good will, who am I to judge?"
In 2016, Pope Francis angered supporters of now-President Donald Trump, saying "a person who only thinks about building walls, wherever they may be, and not building bridges, is not Christian," in reference to Trump and his plan for building a border wall.
While LGBT advocates are likely to see Monday's meeting as a sign of progress, the Pope's record concerning LGBT issues seems mixed upon further examination. He has compared transgender rights to nuclear weapons, said gays should not enter the clergy and consistently opposed same sex marriage. According to an article by Religion News Service, despite his stated support of LGBT Catholics, Martin also opposes the right to same-sex marriage.