Pope Francis Hugs, Comforts Little Boy Who Asked if His Atheist Dad Was in Heaven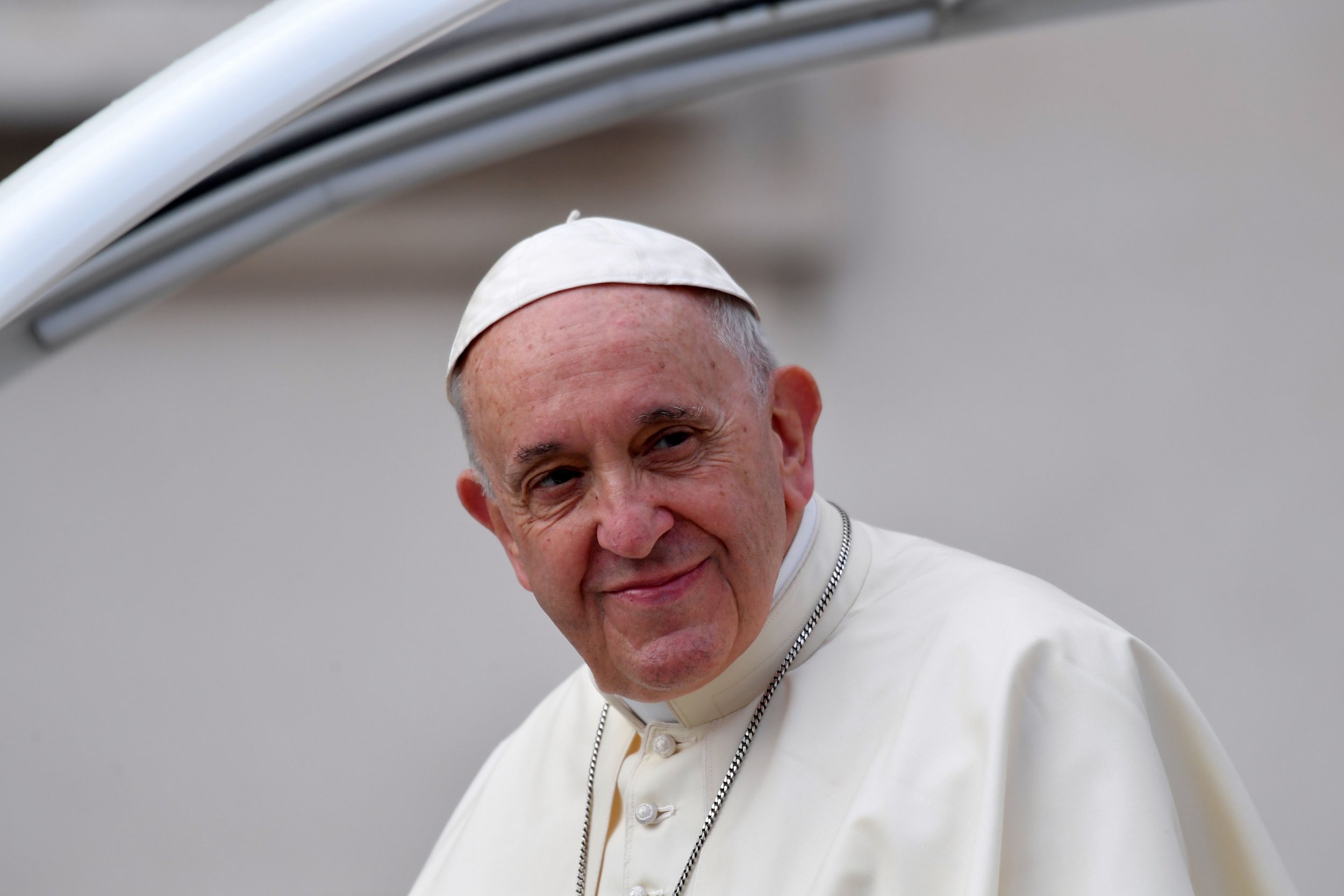 It was a heart-wrenching scene—a young boy approaching the pope, breaking down into tears as onlookers cheer, attempting to encourage the boy.
Pope Francis reacted with grace during his visit to the St. Paul of the Cross parish near Rome, according to an account of the incident from The Huffington Post.
Video of the scene shows the young child struggling to get out his question in front of a microphone and Pope Francis, in Italian, encouraging him to come closer and talk privately. After speaking quietly with the crying boy, the pope shared the exchange with the small crowd, after first asking the child for permission to do so.
The boy, who the pope called Emanuele, asked if his dad—who had his children baptized—was in heaven, despite the fact that he was an atheist. "A boy that inherited the strength of his father also had the courage to cry in front of all of us," Francis said, according to the Huffington Post. "If this man was able to create children like this, it's true that he is a good man."
Francis added that while the boy's father didn't have faith, he had a good heart, and that God had the heart of a father.
"What do you think? A father's heart. God has a dad's heart," the pope said, via The Catholic News Service. "And with a dad who was not a believer, but who baptized his children and gave them this [bravery,] do you think God would be able to leave him far from himself?"
Francis then asked the children in the crowd if God would abandon a good man like the boy's father, to which the children yelled back, "No!"
"There, Emanuele, that is the answer," Francis told the boy.
Pope Francis has become known for his more open, progressive stances, and has previously taken an understanding tone when discussing atheism.
Last February he suggested that it could be better to be an atheist than a hypocritical, unethical Christian.
"So many Christians are like this, and these people scandalize others," Francis said during a morning Mass in Rome, according to CNN. "How many times have we heard—all of us, around the neighborhood and elsewhere—'But to be a Catholic like that, it's better to be an atheist.' It is that: scandal."