Pope Francis Joins Homeless at Catholic Charity for Lunch After Addressing Congress in Washington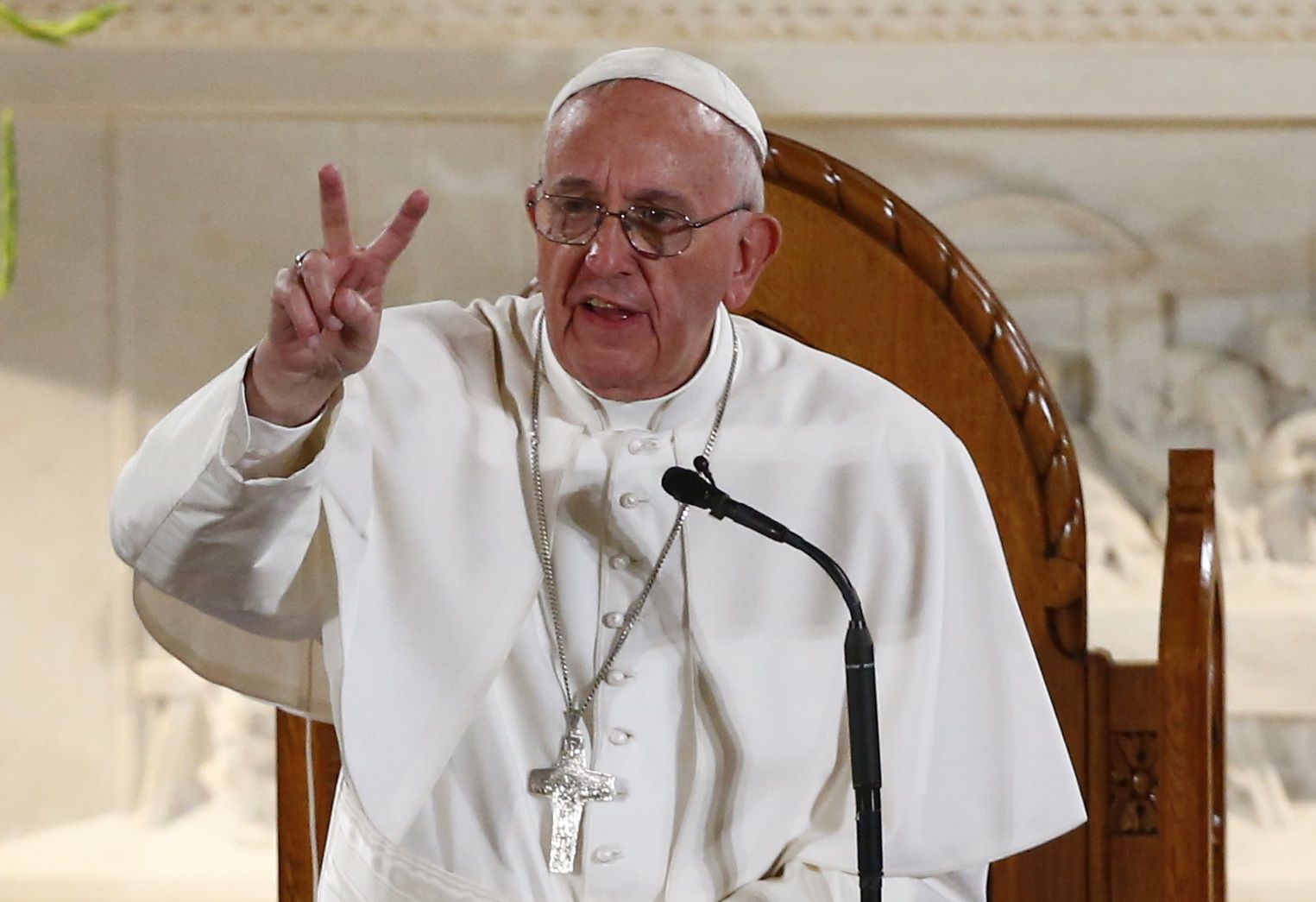 After addressing a joint session of Congress, Pope Francis waved to his crowd from a balcony at the Capitol and from there, traveled to the Archdiocese of Washington for lunch.
The meal was hosted by Catholic Charities, which serves tens of thousands of people in need a year through 65 different programs at 47 locations. The pope visited the St. Maria's Meals program, which was "created in order to meet the needs of individuals and families by providing a warm and nutritious meal," the Archdiocese explains on their website.
The charity hosted 500 people for lunch, according to the Catholic News Service. The meal featured Asian chicken pasta salad, carrots, red peppers, a roll, lemonade and brownies.
"We're working with Catholic Charities already, being that we're feeding kids, we're feeding families that are underprivileged. At the end of the day, it makes us feel good, but knowing that the pope is actually coming, to take the time out of his schedule is encouraging. It means something," Irshaad Ellis-Bey told the news service.
Two chef's created the lunch menu based on Pope Francis' favorite foods, however, he didn't actually have time to eat properly while at the event. During the pope's stop at the charity event, he shook hands, took selfies and greeted those enjoying their meals, but the Catholic News Service said he didn't get a chance to eat his lunch.
Considering the number of hands he has to shake, blessings he has to give, and babies he must kiss, it's not surprising Pope Francis didn't have a moment to taste the pasta salad. The gesture of attending the luncheon, however, was notably in line with his spirit of uplifting those in poverty.