Pope Francis Appears to Defend Kentucky Clerk Kim Davis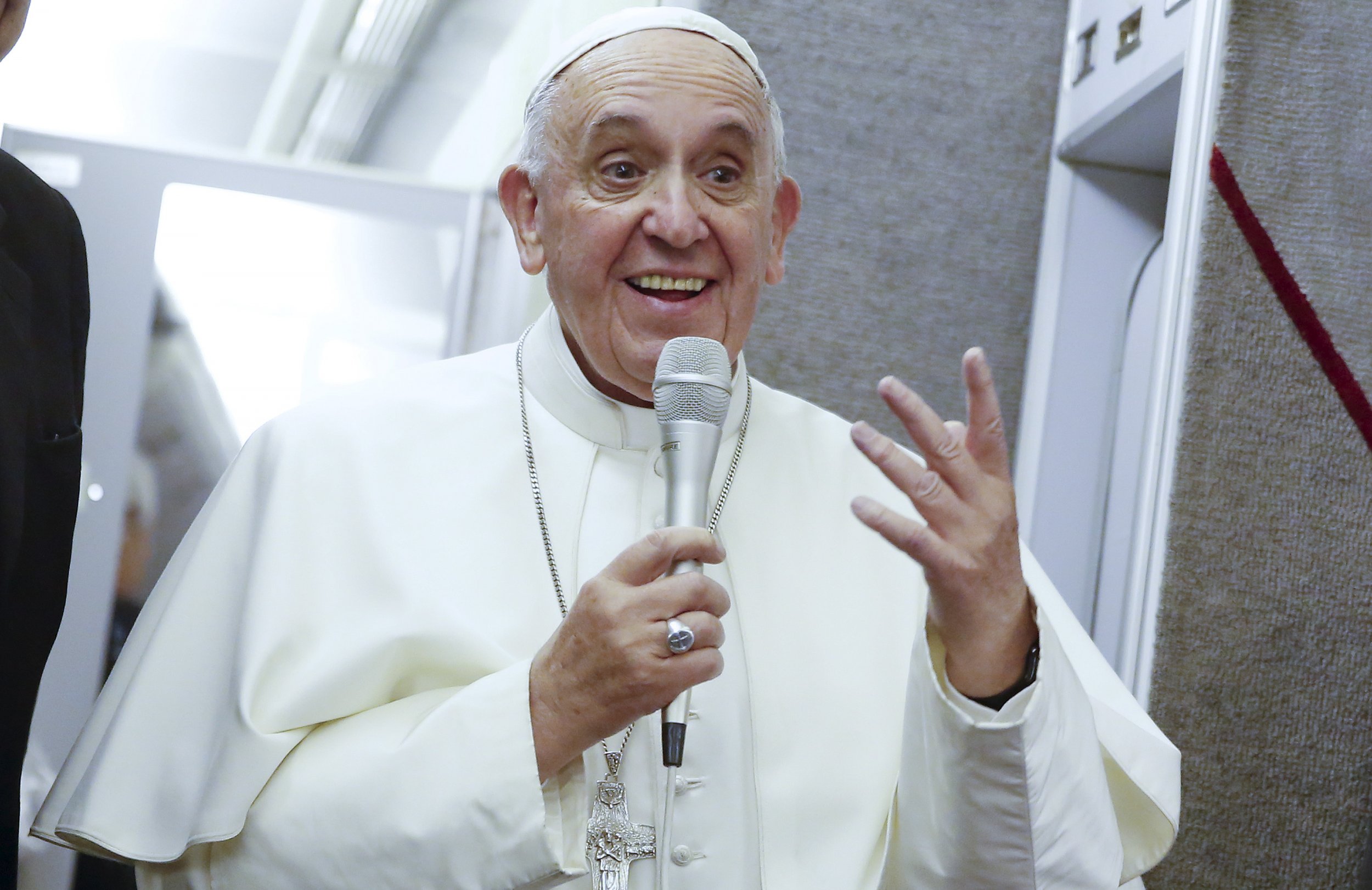 Pope Francis on Monday defended government officials who refuse to recognize same-sex marriages, calling conscientious objection a "human right." Though he did not mention by name Kim Davis—the Kentucky clerk who was imprisoned after she refused to issue same-sex marriage licenses, in defiance of a Supreme Court ruling—his remarks were applicable to her.
The pontiff was unequivocal when asked by Terry Moran of ABC News if government officials should be exempt from abiding by laws they find objectionable for religious reasons. "It is a human right, and if a government official is a human person, he has that right. It is a human right," the pope said.
Davis recently announced she was switching political parties to become a Republican.
The pontiff also made reference to the medieval epic poem The Song of Roland, in which Emperor Charlemagne of France conquers the Muslim city of Córdoba, Spain, and gives its occupants the choice to convert to Christianity or be executed. "When the people were all in line and before them was the baptismal font...they had to choose between the baptismal font or the sword. They had to choose. They weren't permitted conscientious objection. It is a right, and if we want to make peace, we have to respect all rights," Francis said.
The pope's remarks came aboard a flight to Rome from Philadelphia, where Francis capped off his 10-day visit to Cuba and the United States.