Pope Francis Opens Free Launderette for Homeless People in Rome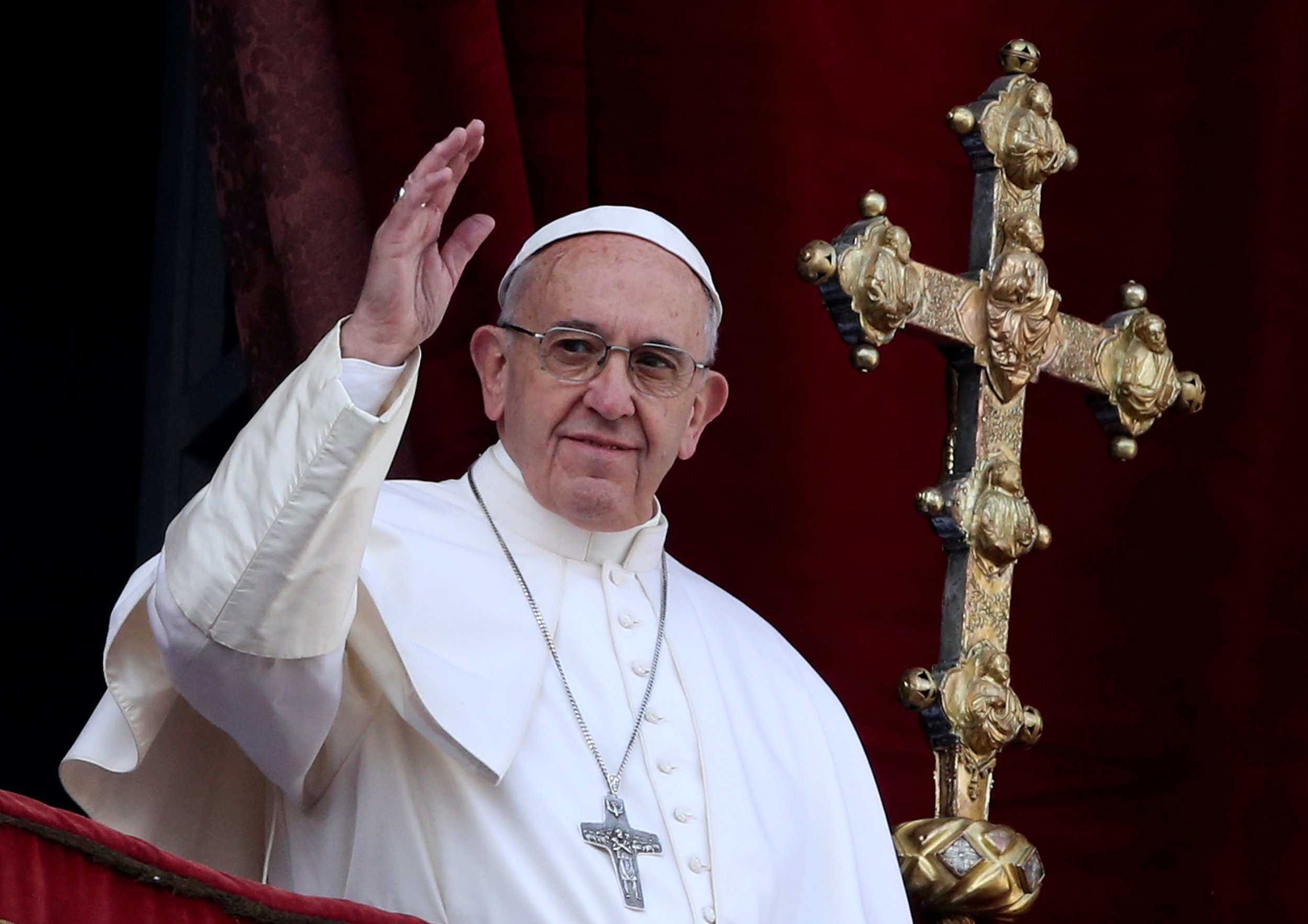 Pope Francis opened a free launderette for Rome's poorest residents as a "concrete sign of mercy and charity" on 10 April.
The launderette is the pope's latest initiative to support homeless people in the Italian capital. He previously opened a barbershop and a dormitory in the Vatican and distributed sleeping bags to hundreds of homeless people on his 78th birthday, two years ago.
Lavanderia di Papa Francesco (Pope Francis' Laundry) intends to "restore dignity to many people who are our brothers and sisters," according the Papal Almoner's Office. The launderette, located in a former hospital near the Vatican, will serve "the poorest people, particularly the homeless, who will be able to wash, dry and iron their clothes and blankets." Showers, a barbershop and medical facilities will also be added.
The Whirlpool Corporation donated six new washers and dryers to the launderette and Procter & Gamble provided the laundry detergent and fabric softener for the new facility.
The pope has made it his priority to help the most marginalized people in society. Last week, he provided three Syrian refugee families with housing in the Vatican and, in September, he invited 1,500 homeless people to be special guests at the canonisation of Mother Teresa, giving them a free pizza lunch afterwards.
On the Thursday before Easter, Pope Francis will wash the feet of prisoners in Paliano, south of Rome. Last year he washed the feet of refugees at an asylum-seekers' center in Castelnuovo di Porto.