Pope Francis Meets With Fidel Castro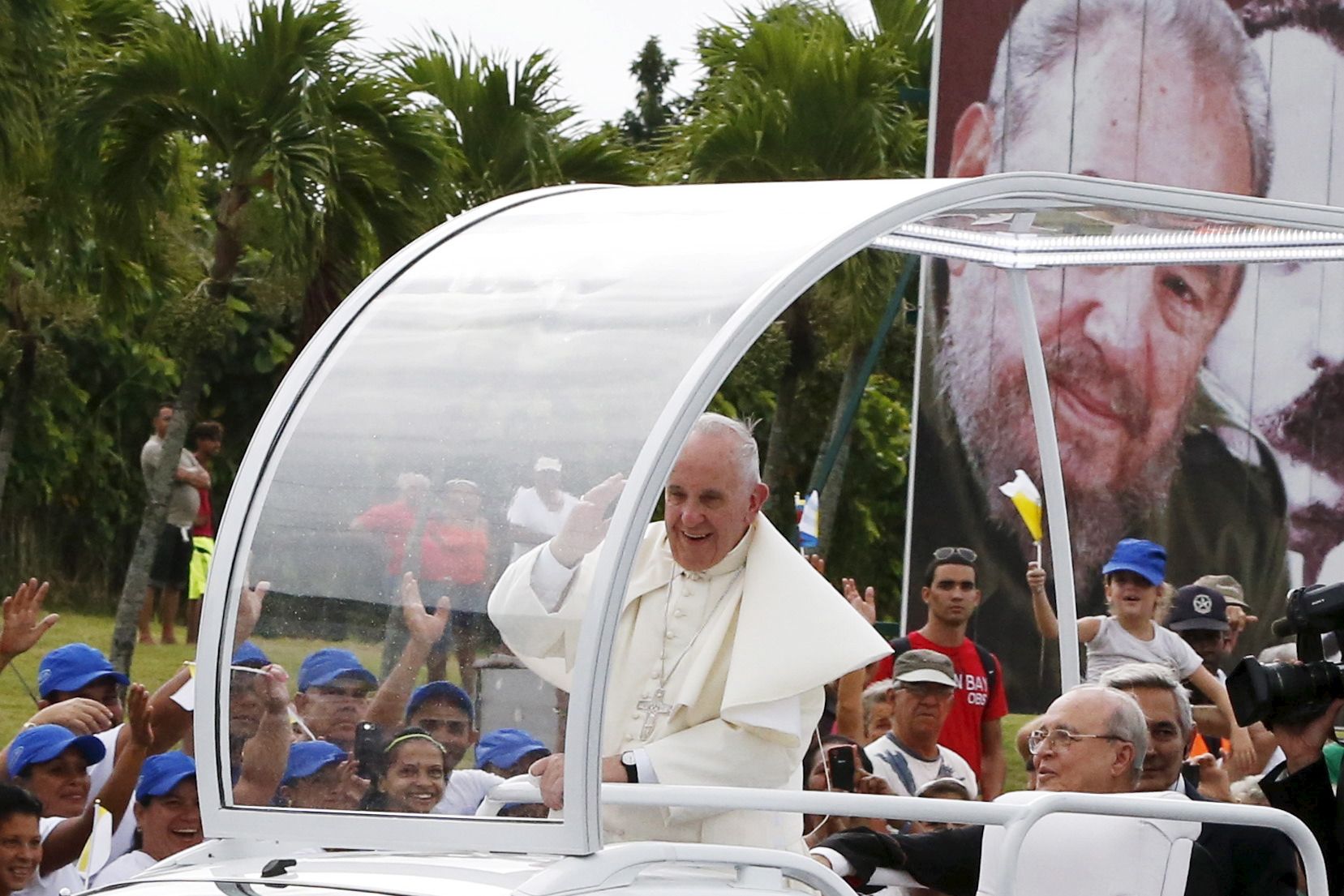 HAVANA (Reuters) - Pope Francis, Latin America's first pope, met Cuban revolutionary leader Fidel Castro on Sunday, discussing religion and world affairs at the home of the 89-year-old retired president.
Vatican spokesman Father Federico Lombardi said the meeting lasted about 40 minutes and was "very familiar, fraternal and friendly."
Castro's wife and several children and grandchildren were present, the spokesman said.
Francis gave Castro several of his official papal writings as well as two books on spirituality and a book and CD on the writings of Father Armando Llorente, a Jesuit priest who taught Castro in high school.
Castro gave him a copy of Fidel and Religion, a 1985 book of interviews with a Brazilian priest and writer that lifted a taboo about speaking about religion in Cuba, which was then officially atheist.
The spokesman said there were no official photographers at the meeting and the Vatican would not release pictures. He said it would be up to the Castro family to decide whether to release pictures taken with phones.
Fidel Castro, the older brother of President Raul Castro, led the Cuban government from 1959 until he resigned for health reasons, at first provisionally in 2006 and then definitively in 2008.